Nitro Concepts S300 Gaming Chair Review
---
---
---
Peter Donnell / 3 years ago
A Closer Look – Components
---
In the box, you'll find all the bits and bobs you need to build the chair. It's a two-man job to build a gaming chair, but admittedly, with a bit of elbow grease and care you can do the job yourself. Skipping ahead a little, it took me around twenty-five minutes to put these parts together from opening the box, to kicking back in it. The moral is, don't be afraid to tackle the job.
The Little Stuff
First up, we've got these lovely cushions, both nicely padded. The lumbar pillow features the Nitro logo, while the top cushion features some colour matched stitching. Both mount with elastic and quick-release clips, so you can add/remove them quickly in seconds as required.

There are five feet included, all with a durable Nylon coating. I like metal wheels, but these are less likely to damage your floor, they're durable, and thanks to some rubber compression mounts, they're easy to fit and provide low-noise rolling.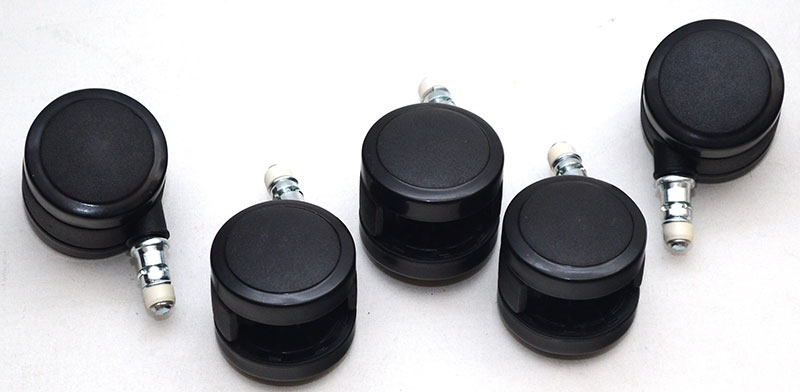 The gas lift is pretty standard, just a drop-in fitting with an extending sleeve cover.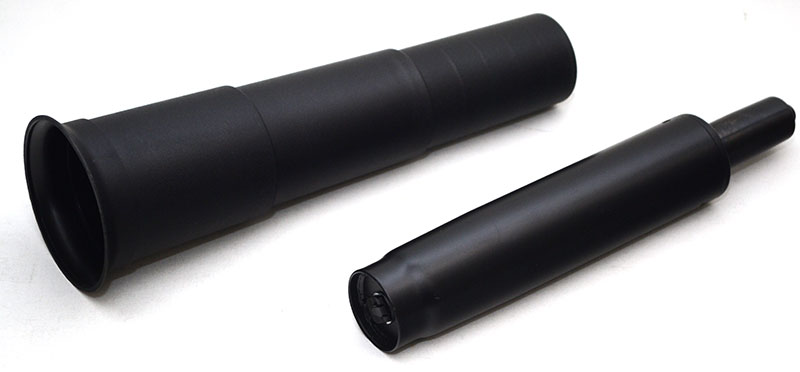 The locking and tilt mount is robust, cast from thick metal. It comes with a backrest tilt mount and can be push/pulled to log the seat tilt also. There's a chunky resistance dial too, allowing you to loosen/tighten the rocker feature on the seat.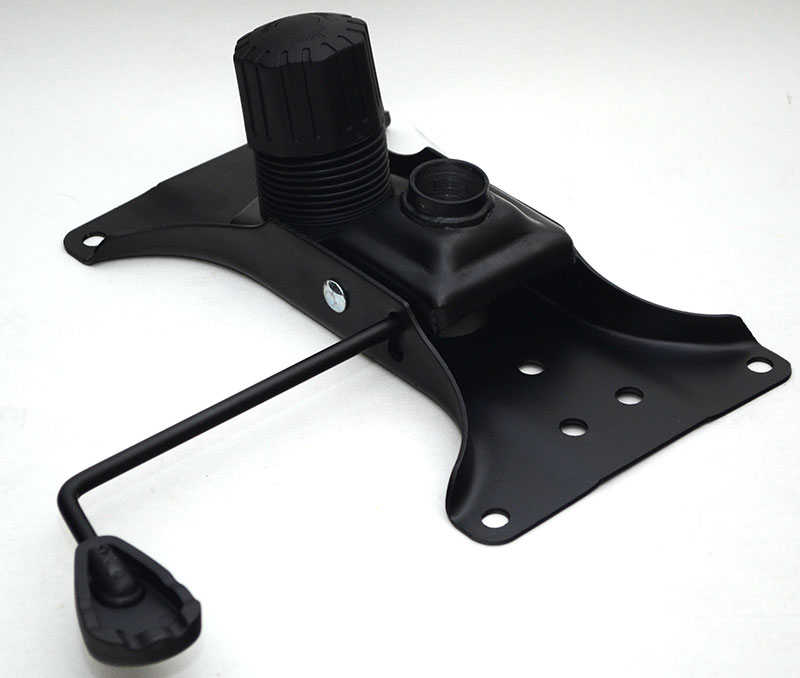 The side covers are plastic and hide the metal bolts and fittings. The chair also comes with all the required screws, including a couple of spares. There's also a multi-tool to get you going, so don't worry if you haven't got a toolbox of your own.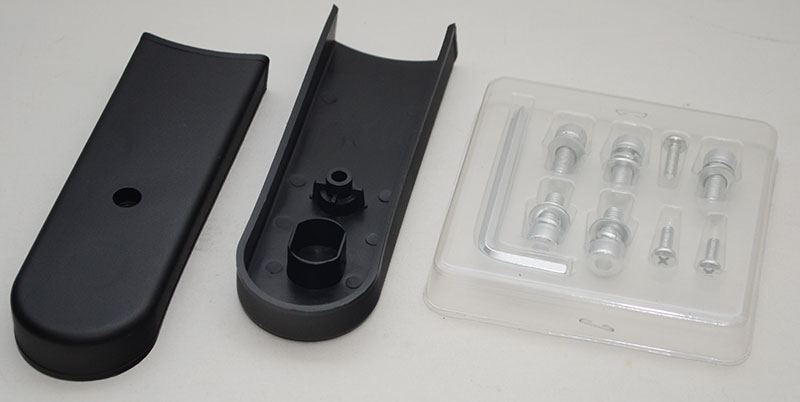 The Big Stuff
The seat its self-comes mostly pre-assembled. The armrests are pre-fitted, although there are some bolts on the base to adjust the overall width of them.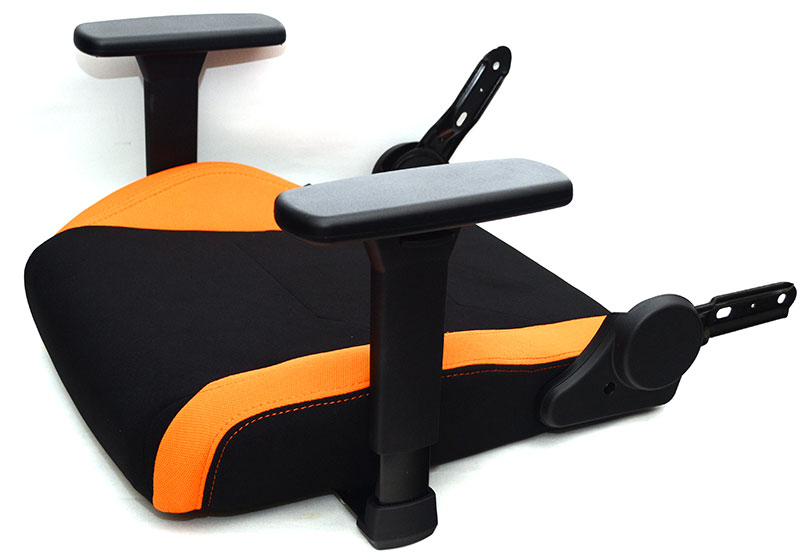 The backrest is a single piece unit, with two bolts on each side to mount it to the seat.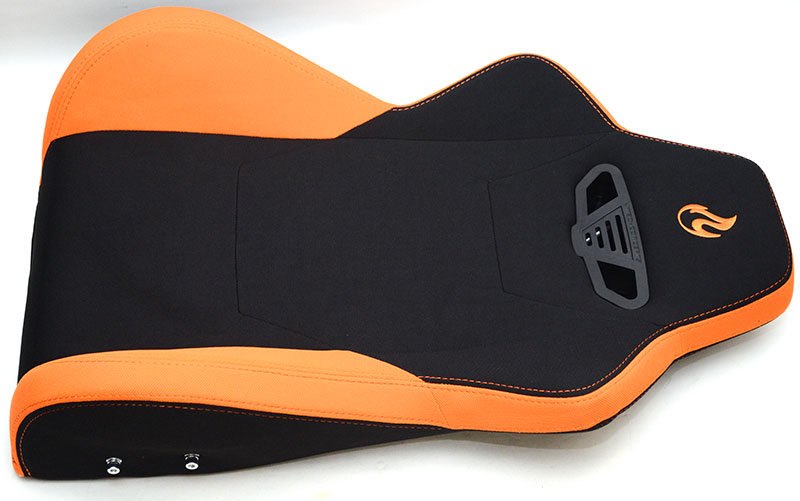 Towards the top, there's a tidy cut-out design with a durable plastic insert. This part is essential, as those holes are required to mount the lumbar and head support cushions.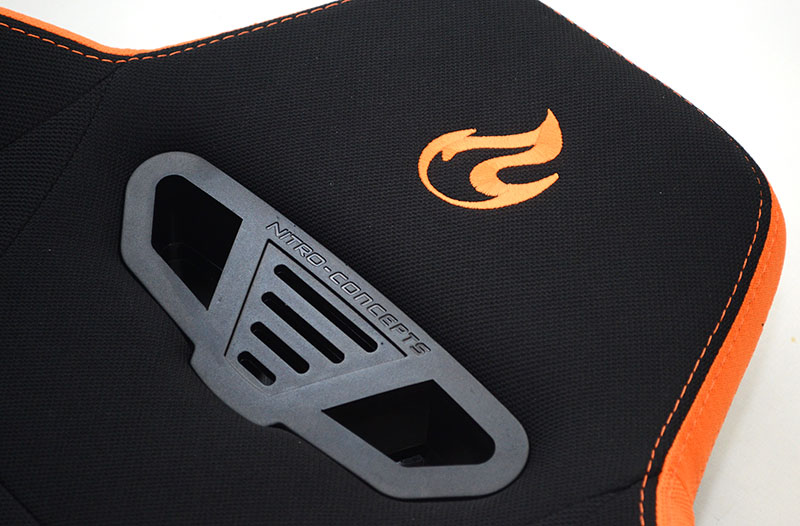 The back is neat and tidy, with fabric matching the front.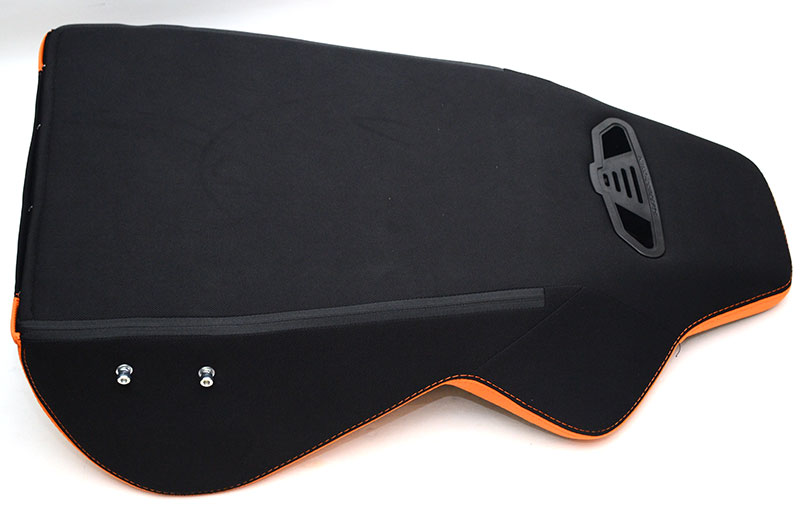 The wheelbase is big and durable, moulded from plastic, but well reinforced. Of course, those plastic colour matched inserts look fantastic too.