No One Expects Monty Phython's The Ministry of Silly Walks Game
---
---
---
Peter Donnell / 9 years ago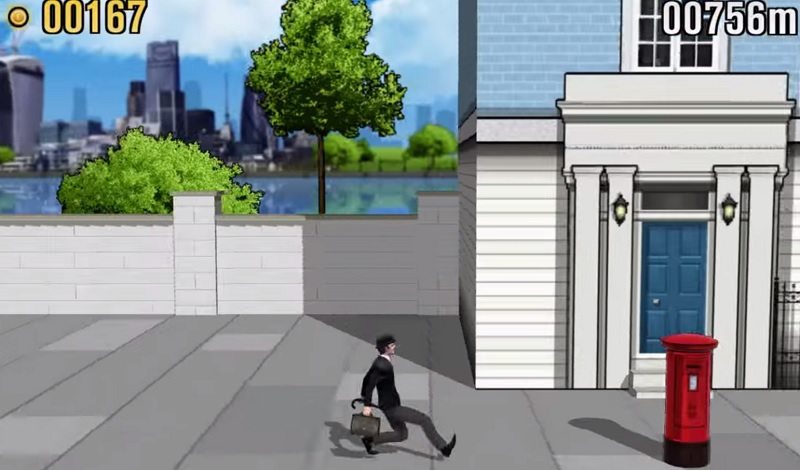 I'm a big Monty Python fan as several members of the eTeknix office will no doubt be more than fully aware of. The Ministry of Silly Walks sketch is one of the most iconic and legendary of the game, yet when it comes to reality it is also one of the hardest to replicate, providing some rather severe torture for your hips and a good chance of a broken ankle, so surely there much be a better way to re-enjoy it? Aside from re-watching the clip of course.
Well know there is a new way, as the Ministry of Silly Walks has hit iOS and Android, in what has to be one of the maddest little time waste games I've seen in ages. Flappy Bird was fun for about 5 seconds, but how can you grow tired of Monty Python!
"Your assignment as a member of this venerable organisation is to showcase your increasingly frantic promenading as far as you possibly can. As you and your stiff upper lip travel through the streets of London take care to avoid obstacles and pesky pigeons. Bank coins and collect power ups to help take your walk to new heights of silliness." reads the games description.
• Warning! Highly addictive
• Voice acting by the Minister of Silly Walks himself, Mr John Cleese
• Randomised obstacles and scenery – Never play the same game twice
• Use your banked coins to buy sillier suits and enhanced power ups
• Sumptuous 3D Graphics
• Realistic physics and ragdoll
• Regular updates
"No comedy legends were harmed in the making of this game."
[youtube width="800″ height="450″]http://youtu.be/0KyqEl278ao[/youtube]