Noctua NH-D14 SE2011 CPU Cooler Review
---
---
---
Ryan Martin / 9 years ago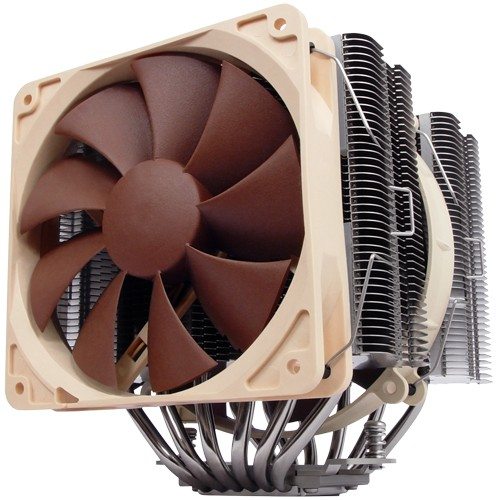 It has been a long time coming, but finally the king has graced us with its presence! The Noctua NH-D14 was released back on November 2nd 2009 and it has been the benchmark for high performance air coolers ever since that day. Despite that we've never actually gotten around to producing a review of this amazing cooler. So I asked Noctua if they could provide us with one and they duly delivered. With us pushing forward and testing so many CPU coolers it is easy to get lost in the mountain of numbers but what easier way to make it through than with some Noctua NH-D14 results as a signpost.
You may be thinking, this review is a bit late, isn't it kind of pointless? Well not really I'd say. Firstly we are reviewing the NH-D14 SE2011, or the "Special Edition". This was released back on November 2nd 2011 – exactly two years after the original Noctua NH-D14 came to market making it around 18 months old. The changes are minimal but it brings LGA 2011 support and some improved fans. Nonetheless the NH-D14 has never been more relevant for high performance CPU cooling and to this day it still probably outsells every other dual tower CPU cooler on the market. That said I think you'll agree that it's about time we gave the Noctua NH-D14 a thorough going over to show you why most enthusiasts regard this as the best air CPU cooler on the market. And let's face it with the NH-D14 selling by the boatload, with Noctua struggling to produce them fast enough, I wouldn't be surprised if we see it last for at least a few more years before a successor is introduced.
Furthermore if that hasn't made you excited enough then we've also opted to add a third fan, an NF-F12, and see how the NH-D14 performs under triple fan testing!