Noctua NH-L9i chromax.black Cooler Review
---
---
---
Mike Sanders / 3 years ago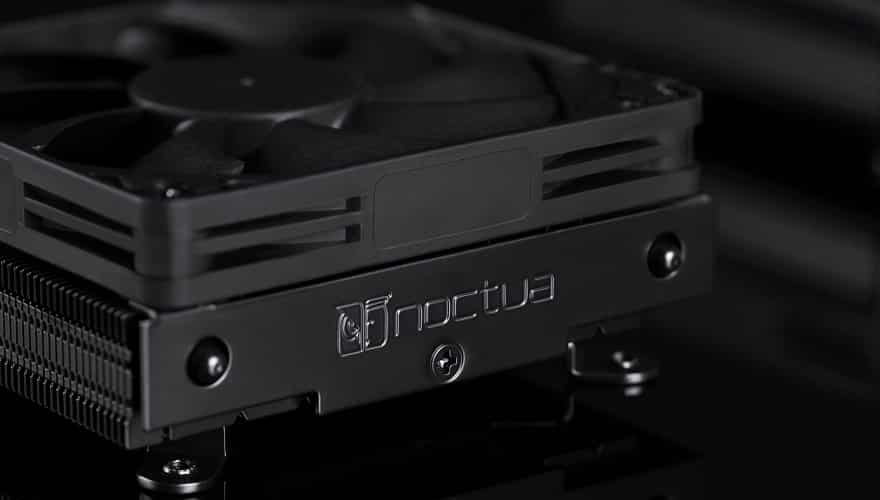 Noctua is one of the biggest and best names in PC coolers, and for very good reason. Representing the pinnacle of design for air CPU cooling, their reputation speaks of the highest-quality while providing some of the best temperature control available on the market. Put simply, we have never failed to be impressed with any product Noctua has released!
With the launch of the new NH-L9i chromax.black, however, Noctua has taken a significant detour away from their standard beige/cream coloring by offering this sleek, stylish and low-profile CPU cooling design!
Noctua NH-L9i chromax.black
The NH-L9i has been designed as a low-profile cooler. Specifically marketed towards the mini-ITX market, with it standing at only 37mm tall, this promises to pack a lot of performance in a very tiny package. As a Noctua product, however, you already probably know that in terms of design and functionality, despite this being small, its still a very hefty product in terms of features.
Speaking of which, let's check out some of the key highlights and specifications from this design!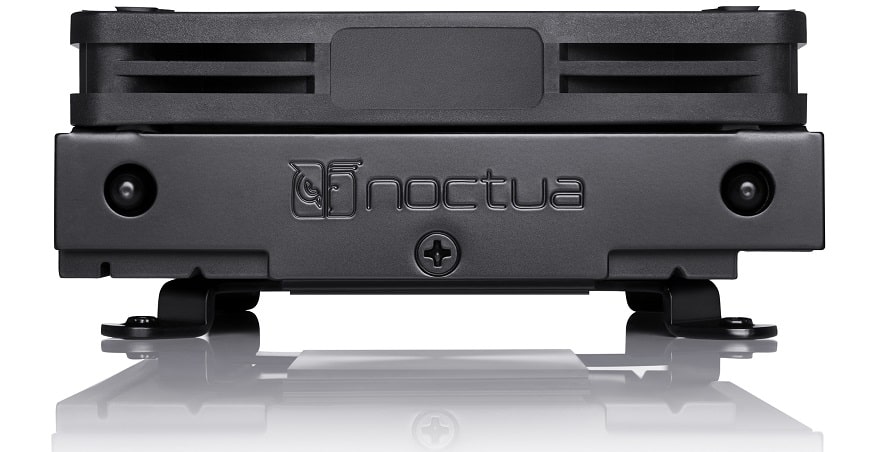 Features
Award-winning NH-L9i cooler

Tens of thousands of enthusiast users all over the world swear by the NH-L9i's quality and performance. Recommended by more than 150 international hardware websites and magazines, it is renowned as being one of the best low-profile coolers on the market.

chromax.black designchromax.black design

The NH-L9i chromax.black is black from head to toe: Featuring a black coated heatsink, a black fan with black anti-vibration-pads, black fan screws and black mounting parts, it's right at home in all-black builds and easy to integrate with other colour schemes.

37mm low profile37mm low profile

Due to the slim 23mm heatsink and the NF-A9x14 low profile fan that measures only 14mm in thickness, the NH-L9 stands a mere 37mm tall, which makes it ideal for use in compact HTPCs or Small Form Factor cases that offer minimum clearance for CPU coolers.

100% RAM compatibility100% RAM compatibility

The NH-L9i has a 95x95mm footprint that complies exactly with the Intel LGA115x socket keep-out zone. This means that it won't cause issues with chipset coolers and doesn't overhang the RAM slots, so it's fully compatible with tall memory modules.

100% compatibility with PCIe cards on mini-ITX 100% compatibility with PCIe cards on mini-ITX

Most Intel LGA115x based mini-ITX motherboards have the PCIe slot sitting right next to the 95x95mm socket zone. While larger coolers that exceed this zone are likely to block the PCIe slot, the 95x95xmm sized NH-L9i provides full compatibility with PCIe cards.

NF-A9x14 PWM premium fanNF-A9x14 PWM premium fan

The highly optimised NF-A9x14 premium fan features Noctua's proprietary AAO frame as well as sophisticated aerodynamic design measures. Supporting PWM for fully automatic speed control, the NF-A9x14 allows the NH-L9i to stay remarkably quiet.

Low-Noise AdaptorLow-Noise Adaptor

Allowing the maximum speed of the NF-A9x14 PWM fan to be reduced from 2500 to 1800rpm, the included Low-Noise Adaptor (LNA) makes it possible to achieve near-silent setups with suitable CPUs that only create smaller heat loads.

Custom-designed SecuFirm2™ mounting for LGA115xCustom-designed SecuFirm2™ mounting for LGA115x

The NH-L9i bundles a custom-designed, backplate-less SecuFirm2™ mounting system for LGA115x that offers extended compatibility with mini-ITX boards and makes installation easier than ever, all while maintaining the trusted SecuFirm2™ quality.

Optional SecuFirm2™ mounting kit for AMD AM4Optional SecuFirm2™ mounting kit for AMD AM4

While the NH-L9i's construction is tailored to the keep-out zone of Intel's LGA115x platform, it can be installed on many AMD AM4 boards using the optional NM-AM4-L9aL9i mounting kit, which can be ordered on Noctua's website free of charge.

NT-H1 thermal compoundNT-H1 thermal compound

Noctua's much-acclaimed NT-H1 is a pro-grade TIM solution that provides minimum thermal resistance, excellent ease of use and outstanding reliability. Chosen again and again by overclockers and enthusiast users worldwide, it has established itself as a benchmark for premium-quality thermal compounds.

Soldered interface between heatpipes and finsSoldered interface between heatpipes and fins

With many heatsinks, the fins are press-fitted to the heatpipes. Due to the different thermal expansion coefficients of copper and aluminium, this fit can loosen over years of thermal cycling, which may lead to reduced performance. By contrast, the NH-L9i's fins are soldered to the heatpipes in order to guarantee a superior thermal interface that doesn't deteriorate even after many years of usage.

6-year manufacturer's warranty6-year manufacturer's warranty

Noctua products are renowned for their impeccable quality and outstanding longevity. Like all Noctua fans, the supplied NF-A9x14 features an MTTF rating of more than 150.000 hours and the entire NH-L9i package comes with a full 6-year manufacturer's warranty.
Technical Information
For more in-depth specifications, please visit the official product page via the link here!
"The NH-L9i is a highly compact, quiet low-profile cooler designed for use in small form factor cases and HTPC environments. While it provides first-rate performance in its class, it is not suitable for overclocking and or CPUs that create high heat loads. Please consult our CPU compatibility list to find out whether the NH-L9i is recommended for your CPU." – Noctua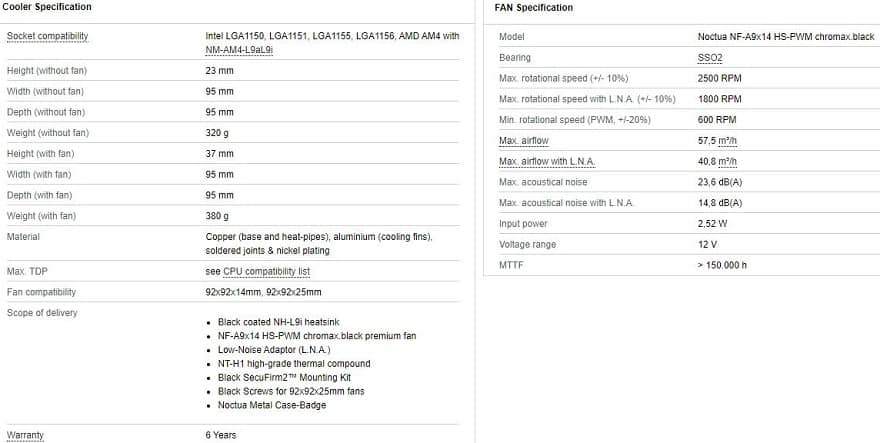 Socket Compatibility

What Does Noctua Have To Say?
"The NH-L9i chromax.black is an all-black version of Noctua's award-winning NH-L9i low-profile quiet CPU cooler for HTPCs and Small Form Factor (SFF) builds. Thanks to the same proven heatsink design and NF-A9x14 PWM fan, it stays true to the NH-L9i's successful formula of fusing a height of only 37mm with strong performance and excellent quietness of operation, as well as 100% RAM and PCIe compatibility.

At the same time, the chromax.black version with its black fan and black coated heatsink combines these assets with a sleek stealth look. Topped off with the renowned SecuFirm2™ low-profile mounting system for Intel LGA115x, Noctua's enthusiast-grade NT-H1 thermal compound and a full 6-year manufacturer's warranty, the NH-L9i chromax.black is a premium choice for customers who seek an ultra-compact heatsink that looks just as great as it cools."