Noctua NH-L9i Low Profile CPU Cooler Review
---
---
---
Ryan Martin / 9 years ago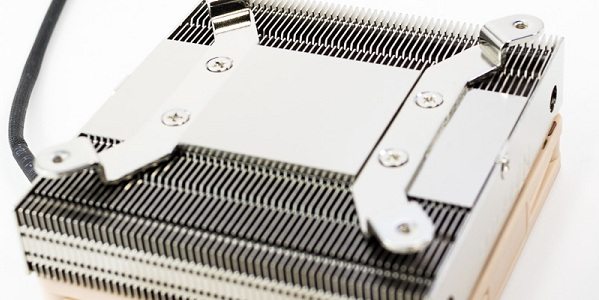 Noctua are increasingly dividing their attention between both the enthusiast and the HTPC/SFF segments of the market. We recently had a look at Noctua's NH-L12 CPU cooler, designed for HTPCs and Small Form Factor (SFF) systems, and today we are taking a look at something even more compact – the Noctua NH-L9i.
The Noctua NH-L9 series comes in two variants, the i and the a. Naturally the i is for Intel and the a is for AMD. The reason two separate models are required is because these CPU coolers are so unbelievably small, just 37mm high, that it is not possible to develop a universal mounting system. The shape of the i and a variants is determined by the layout of the Intel LGA 115X and AMD (AM2(+)/AM3(+)/FM1/FM2) sockets.
Today we have with us the Intel version supporting sockets LGA 1156 and LGA 1155. Older sockets like LGA 775 and LGA 1366 aren't supported and neither is the new socket LGA 2011. The function of this cooler is to provide the smallest cooling solution on the market, so if your chassis is ultra thin and compact then this is a perfect solution. As expected this product comes with 100% RAM compatibility but we think if you need a CPU cooler this small, then you'd be an idiot to pair it with high profile RAM.
Like all Noctua products we are expecting a high quality package. We hope Noctua have been able to eek out as much performance as possible from this product because there are probably a lot of enthusiasts who want to put this into a mini-ITX rig with an unlocked and overclocked K processor and push it to its limits.
You can check the full specifications of the Noctua NH-L9i here if you are interested. Now onto the review.