Noctua NH-U12A Dual Fan Air Cooler Review
---
---
---
Mike Sanders / 3 years ago
A Closer Look
Out of the box, the Noctua NH-U12A has a fantastically professional presentation. Unlike the prior NH-12 model, you'll immediate notice that this has a dual fan design. In addition, the cooler itself is ever so slightly wider.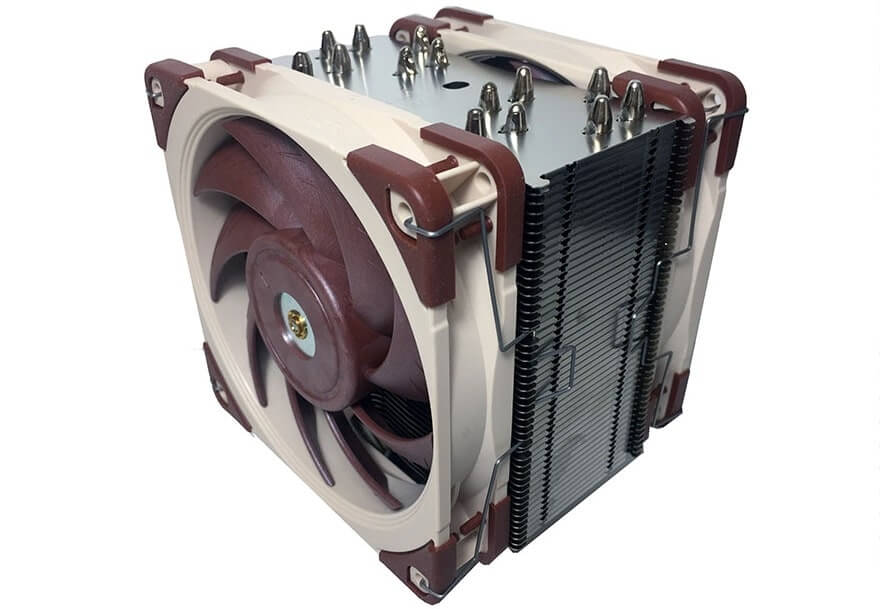 It seems that one of the key aspects in improving the design has been making it slightly larger than the prior model. In fairness, not a terrible idea and one which, in theory, should work fantastically!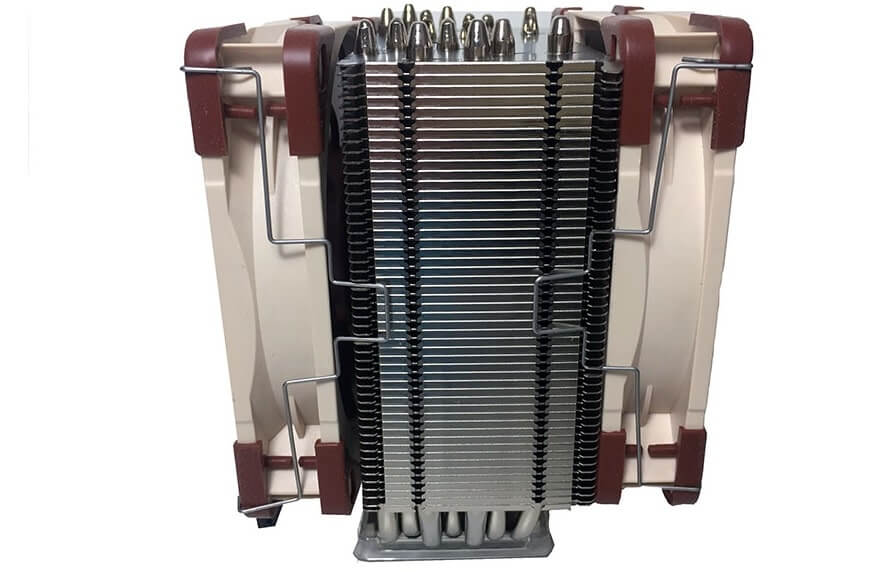 While it is a little bit wider than usual, it does still have a relatively 'slim' design. It is, in comparison to many other 'performance' air coolers about the same size as just their radiators are.
As such, RAM compatibility or clearance should not be an issue for the vast majority of users.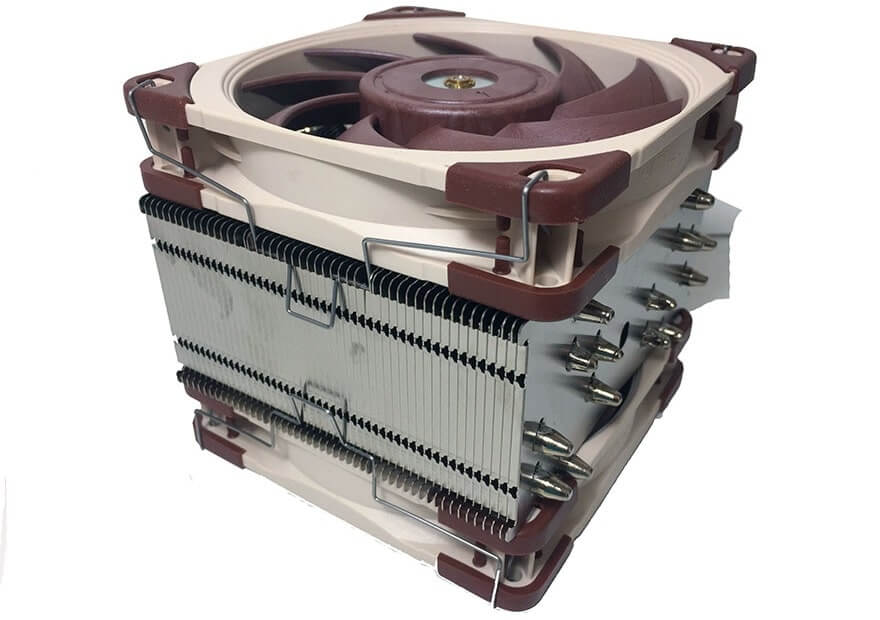 Despite this having a rather professional style of presentation there is a little bit of branding here and there. Admittedly you have to look rather closely, but just in case the colour scheme didn't give it away, you are reminded that this is a Noctua cooler.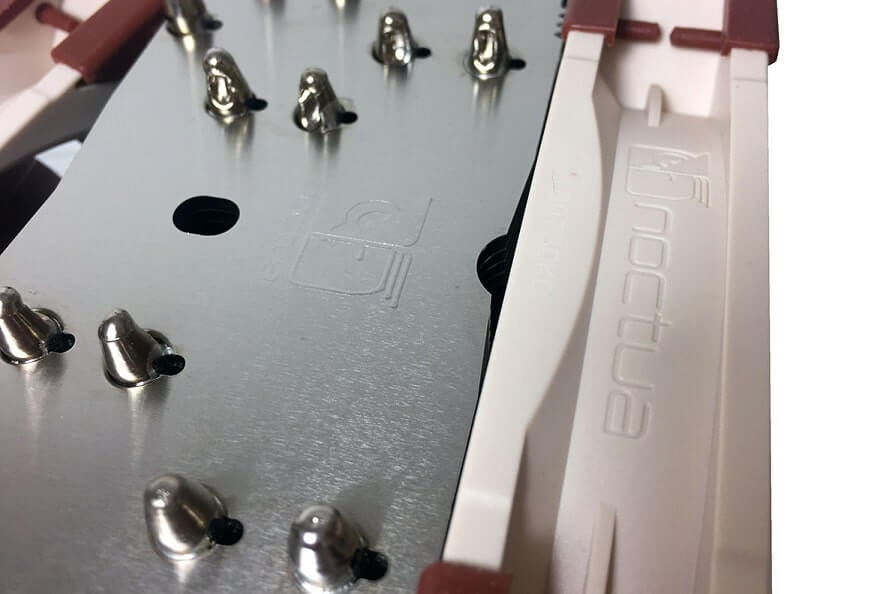 Radiator
As noted earlier, compared to the prior Noctua NH-12 designs, while this radiator is about the same height, it is a little bit wider. This choice, however, has given some excellent additional cooling features.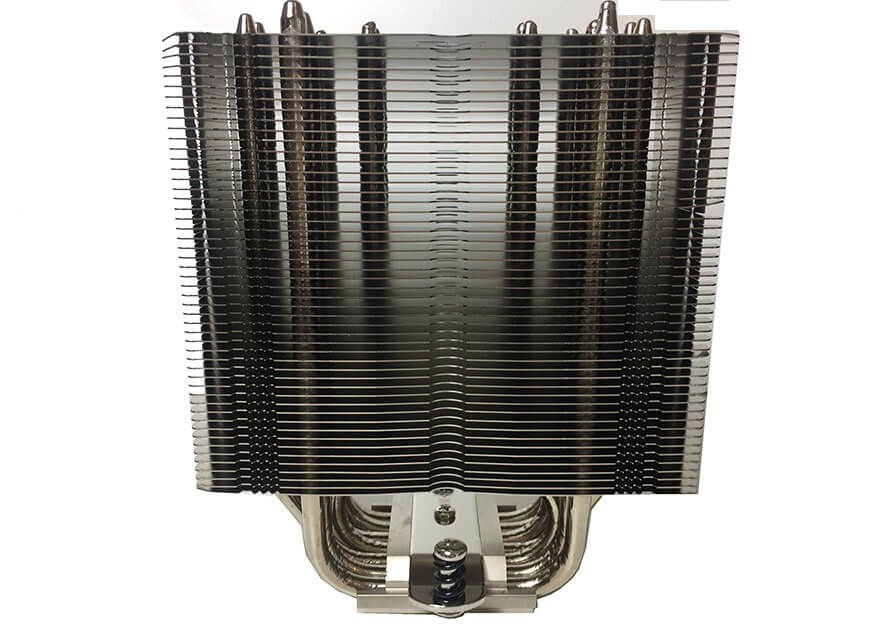 Having 12 cooling pipes (6 from each side) leading to the radiator is an unusually large amount. Particularly for a cooler of this size. This should, however, provide excellent heat dissipation which this is, of course, designed to to!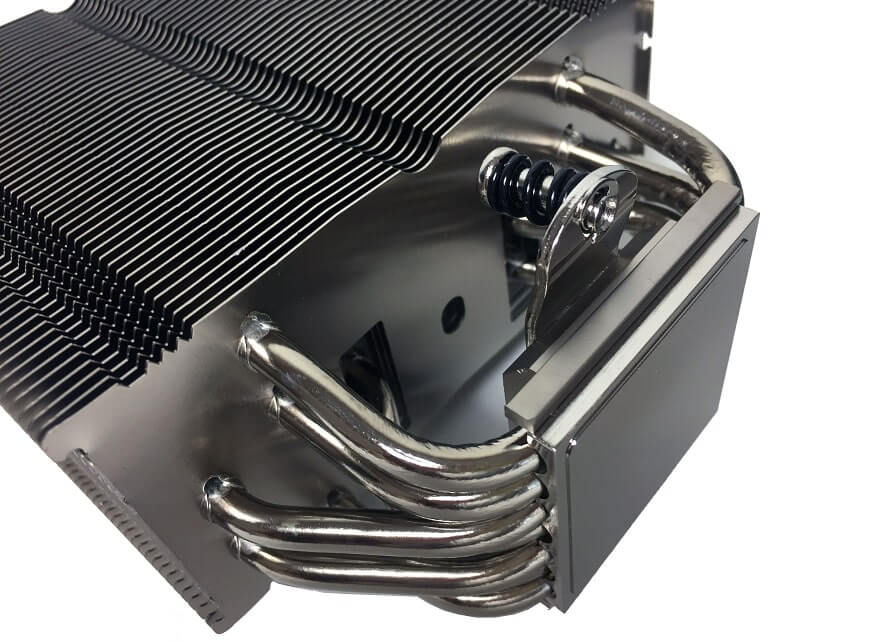 The contact plate is fantastically large and should provide excellent coverage for all standard CPU sockets. With, of course, something like the massive Threadripper TR4 socket being an exception.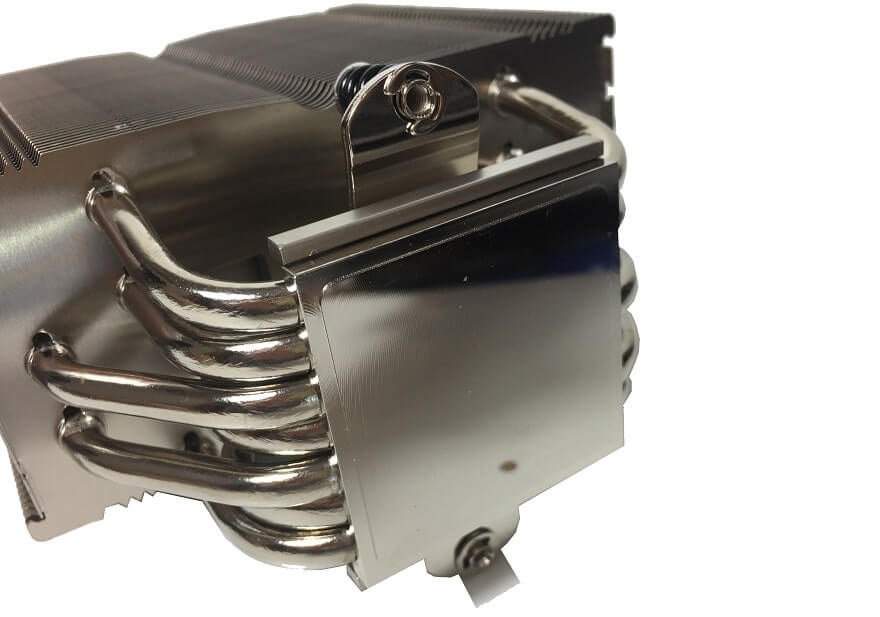 Fan
The other key difference between this and the prior NH-U12 model is that this is a dual-fan system. The fans are both Noctua NF-A12x25 PWM designs which we have checked out extensively in a prior review.
You can learn more about them via the link here! – The short version, however, is that they are excellent!