Noctua NH-U14S CPU Cooler Review
---
---
---
Ryan Martin / 11 years ago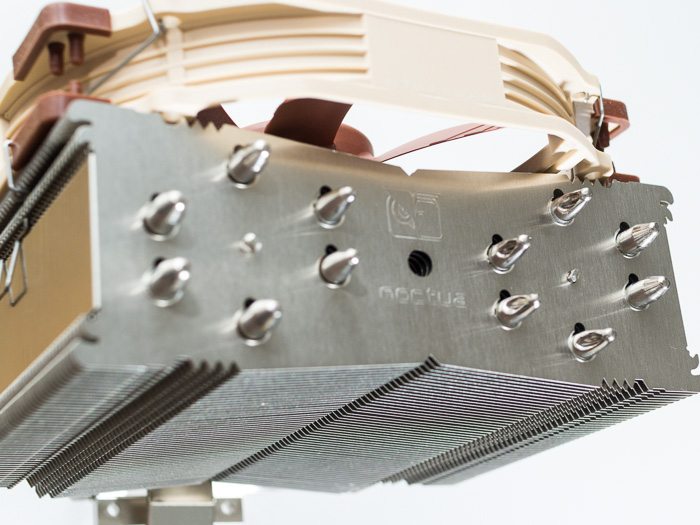 Noctua released a couple of new additions to their NH-U series this year, that included the NH-U12S and NH-U14S. If you haven't had a chance to read our Noctua NH-U12S review then be sure to read that here because it was a really awesome product. Now we have the second new addition in for review, the NH-U14S.
The Noctua NH-U14S is similar to the NH-U12S, except everything has been cranked up a notch. The NH-U14S doesn't offer 100% RAM compatibility with all sockets but as far as we can see you'll get it on most LGA 1155 motherboards and all LGA 2011 motherboards which are the main ones so the product ticks some boxes there. It is also a little bit taller than the NH-U12S coming in at 165mm meaning it may be slightly too tall for a lot of mid towers but most enthusiasts interested in this product will probably be sporting a full or super tower case.
The fan used with the Noctua NH-U14S is Noctua's premium NF-A15 PWM fan, which we reviewed here, and consequently I have high hopes for its performance because I know just how much performance that fan can offer with relatively low noise levels for a 140mm fan. And if that's not exciting enough for you then we've also got an extra NF-A15 PWM fan laying around to do some push-pull testing and see what extra performance we can squeeze out of the Noctua NH-U14S.
We won't delve into any more specifications too much, because you can see them all below. One thing worth taking note of as we progress through this review though is that this CPU cooler will cost €69.90/$74.90/£61.99.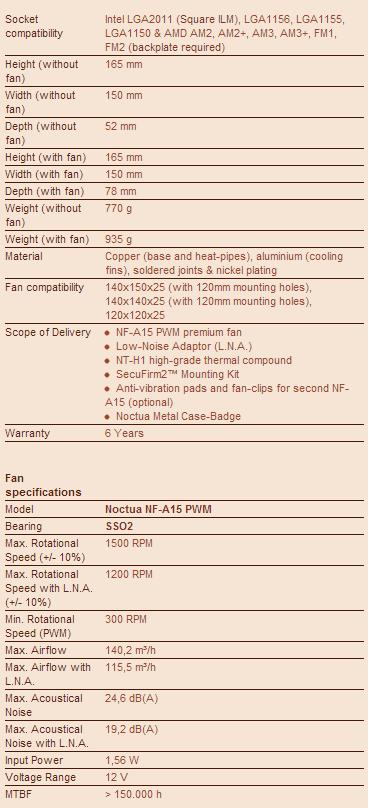 As we've come to expect from Noctua the box is very well presented and features a concise list of all the important product features.