Noctua NH-U14S CPU Cooler Review
---
---
---
Ryan Martin / 8 years ago

At stock we can see the NH-U14S does amazingly well, battling its way past the Seidon 240M, which is a 240mm AIO water cooling system. It also manages to grab an extra degree over its 120mm sibling the Noctua NH-U12S.
Acoustics weren't as quiet as we've seen with some Noctua products, but it was still near inaudible so I have no complaints.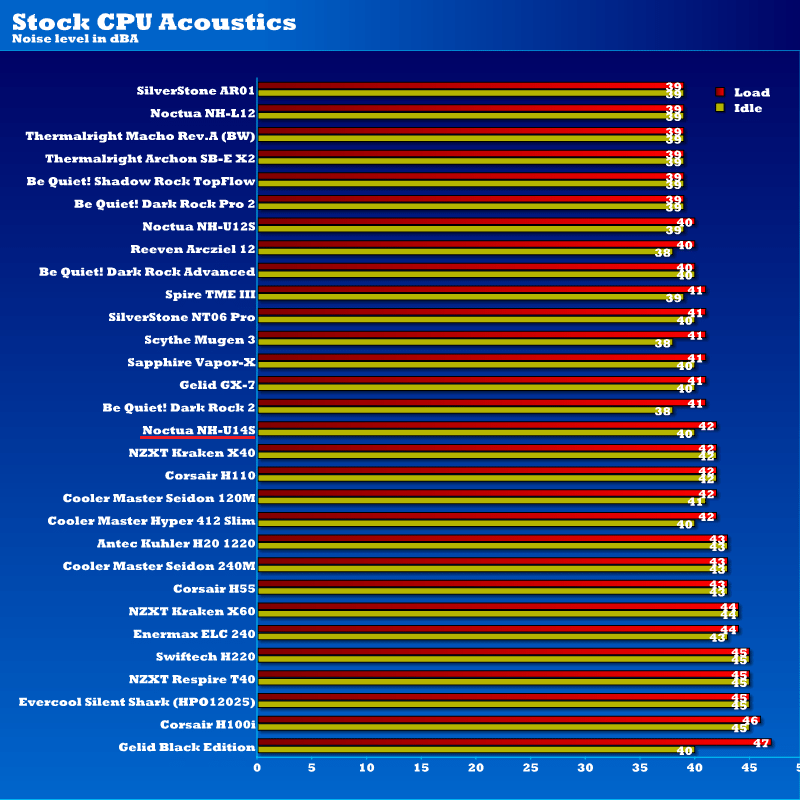 Overclocking was where we brought in some push-pull results for you guys to see. With the default single fan and PWM profile we saw a 38.3 delta which meant it was the best air cooler on our records by quite some margin. With a single fan at 100% speed (1500 RPM) we were able to take down a PWM operated Antec Kuhler 1220 240mm AIO system – impressive indeed. Push-pull scaled equally well shaving off another 2 degrees delta at PWM. With maximum fan speed in push-pull we saw results encroaching on the Swiftech H220 at PWM speeds. For Ivy Bridge these results are truly impressive as Ivy Bridge really favours the enclosed AIO systems.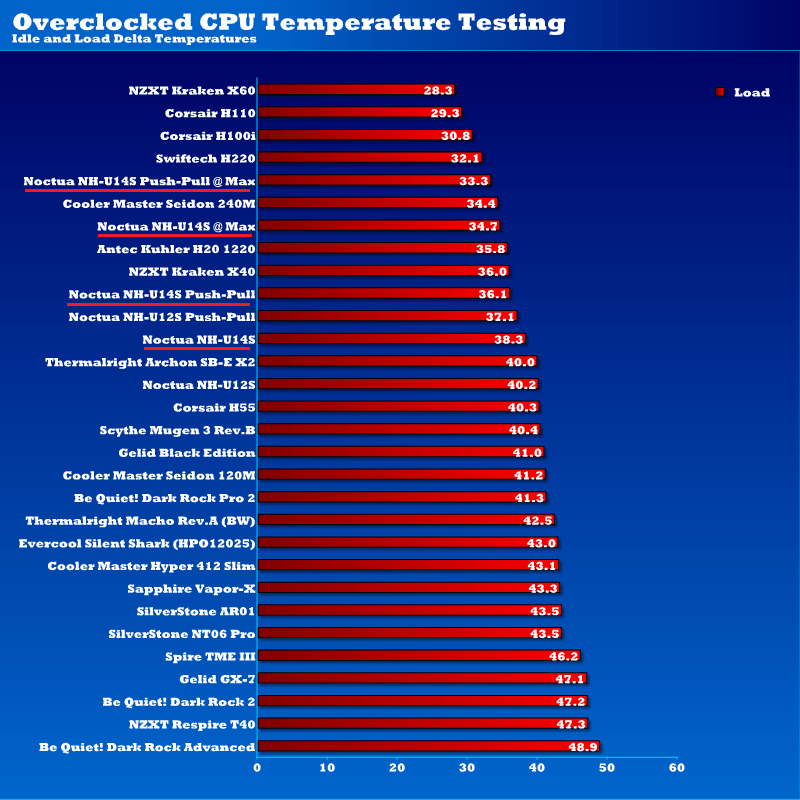 With single and dual fans in PWM operation the acoustics were whisper quiet and you can easily use this type of set up 24/7 and not even realise it is on. 100% fan speed was louder as expected, and indeed for 24/7 operation it will be too loud for most peoples liking but inside a case it can be dampened down and if you need some extra cooling for a long and drawn out gaming session then the noise isn't too bad to live with.