Nokia 3310 Officially Returns
---
---
---
Ashley Allen / 4 years ago
Nokia has officially confirmed the resurrection of its "indestructible" 3310 mobile phone handset. The Nokia 3310, one of the most popular mobile phones of the early 2000s – the handset has sold 126 million since its September 2000 release – has been updated for 2017 by phone manufacturer HMD, in partnership with the Finnish company that originated the fabled phone.
While the new model is slimmer and lighter than the original phone, HMD boasts that it is still as hardy as ever. The new deliberately sparse and streamlined Nokia 3310 features a 2.4-inch QVCA display, a 2-megapixel camera, a microSD slot, and runs the proprietary Series 30+ operating system.  And, because it wouldn't be a 3310 without it, the phone features an updated version of exalted thumb-twitcher, Snake.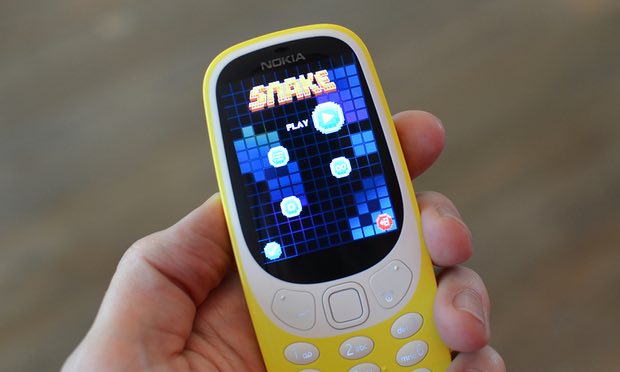 "There is a segment of the population that just wants a basic phone," Ben Wood, an analyst at CCS Insight, told The Guardian. "From the stereotype of builder that just wants to call and text and if it gets broken it doesn't matter, to the festival phone and the backup phone."
"It's an absolutely damning indictment of the state of the smartphone market that the world is so excited and obsessed with a retro feature phone that shipped 17 years ago," Wood posited.
"The 3310 is poised to be the biggest story of Mobile World Congress this year, where we're surrounded by the most cutting edge technology available on the planet," he added. "Where phones have artificial intelligence in them, 4K screens that most people don't even have on their TV at home, cameras that are more powerful than we've seen. And we're all getting excited about a 17-year-old feature phone."
The Nokia 3310 will be available during Q2 of 2017, priced around €50 (approximately £42).