Noontec Hammo TV Wireless Headphones Review
---
---
---
Peter Donnell / 6 years ago
Introduction
---
I love blasting out music and movies from my home cinema, but when it comes to late at night, I doubt my sleeping kids or my next door Regarding are all that thrilled about how loud I want it. I could use my favorite headphones while watching a movie, but since they are wired, I always found that to be impractical, especially since I sit further away from the amp than the cable is long. That's where the Hammer TV from Noontec come into play. They're a set of dedicated wireless TV headphones, allowing you to kick back and relax without bothering anyone else in the house, or even the house next door.
Accurate, clear and similar home theatre sound effects with this wireless Bluetooth TV headphone.(NOT RF Headphone)
Low-latency wireless transmission technology ensures the perfect synchronisation of the television/TV picture and the premium award-winning sound of the headphones.
50 hours ultra long battery life; Up to 10 meters wireless transmission distance; Lightweight, Adjustable, Soft over ear muffs, Super comfortable for long hours wearing.
Allows you to privately enjoy any TV program without disturbing others. It includes a docking station, high definition wireless Bluetooth headphones, power adapter, charging cable and audio cables.
The digital wireless technology which provides resistance to RF interference and very little perceived static.
With up to 50 hours battery life and high-quality Bluetooth connectivity. A dedicated dock that can be pair hooked up to your home amplifier, TV, console, or whatever you need. A built-in headphone stand, and the promise of the high-end sound quality. We've come to expect quality from Noontec, and the Hammo TV do sound quite good on paper, but let's take a closer look at what they have to offer!
"Hammo TV includes high-fidelity wireless headphones for accurate and clear sound effects. These headphones are specially designed to achieve a sonic experience similar to a home theatre, and heighten the experience of watching movies, TV, music videos and sports." – Noontec
Packaging and Accessories
The box is nice and compact, with a sleek image of the headset mounted on the dock/stand on the front.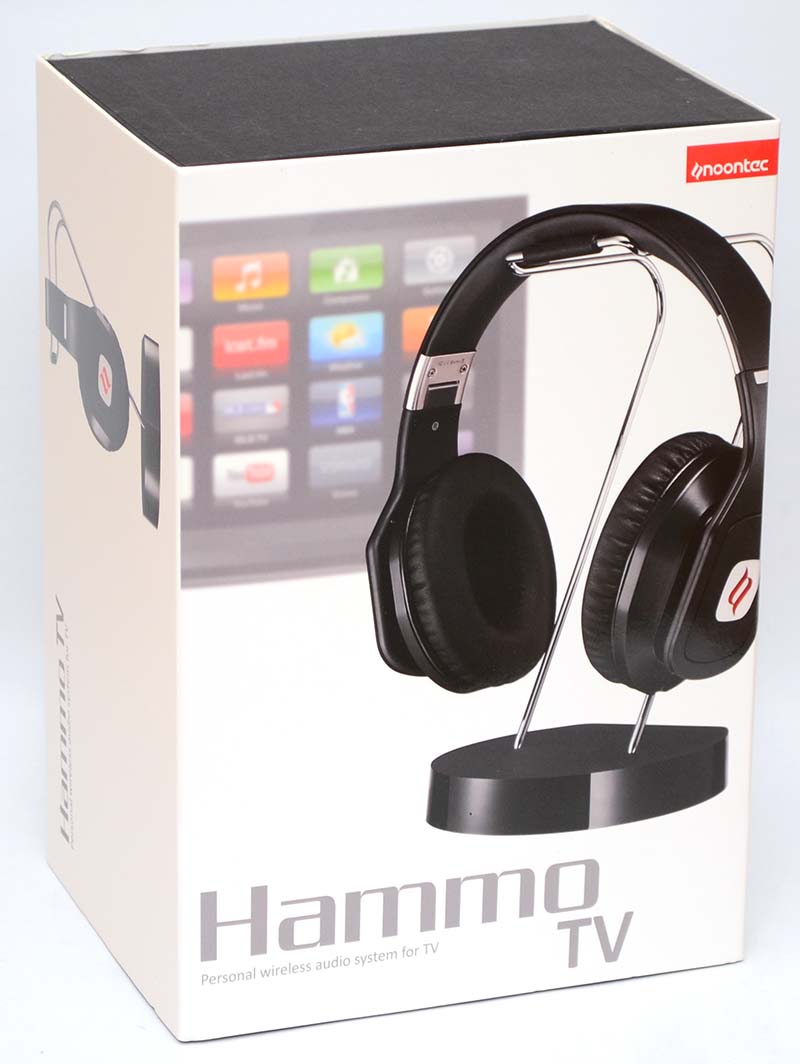 Around the back, a few simple images showing how the Hammo TV is connected to your home entertainment devices; it is nothing complicated, but handy to know before you purchase.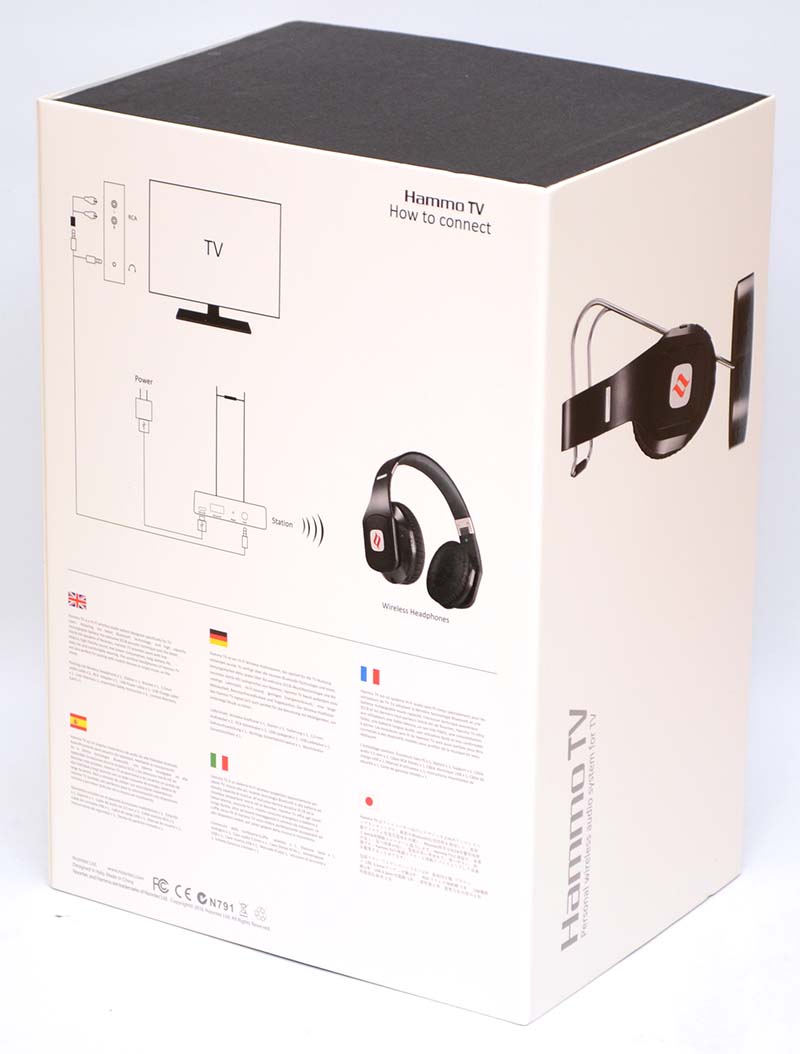 There's quite a lot of stuff in the box, with a protective bag (with the headset inside), the base/dock, mains USB adaptor, all the usual documentation, and a bundle of cables.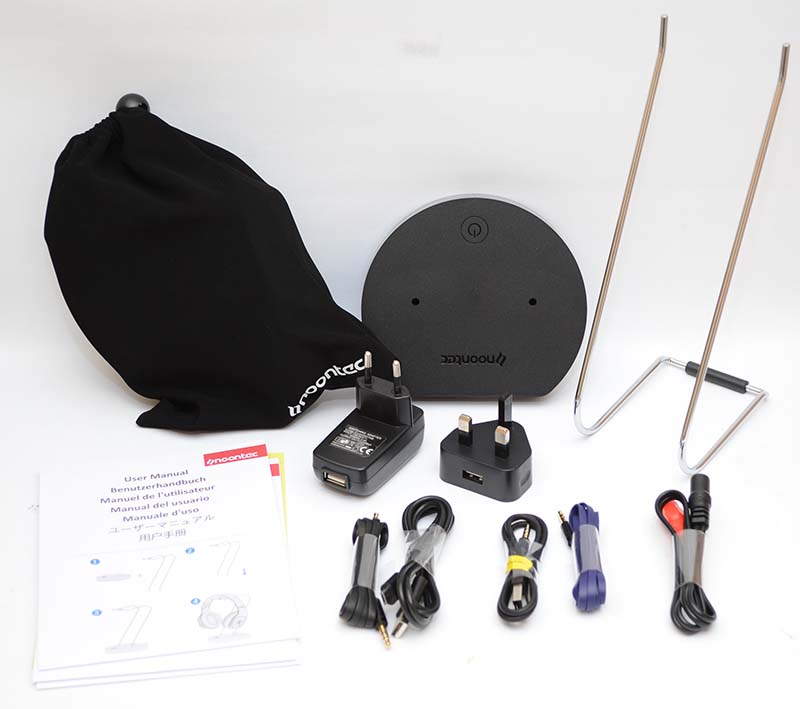 The cables are all of a nice quality, and include all the audio and charging cables you'll require.