Norse Providing Real-Time Hack Monitoring Map
---
---
---
Gabriel Roşu / 9 years ago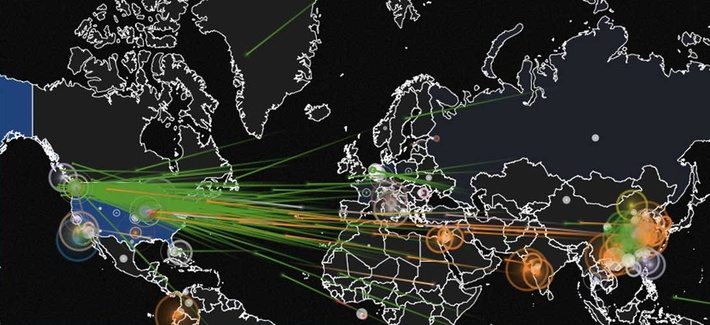 With all the rambling going on the Internet regarding cyber crime and hacking, nobody can see the full extent of what is really going on. China and the US are reported to constantly 'clash' about online spying, having companies and businesses suffering from their actions as a result.
A company from the US called Norse is apparently providing a map which reportedly displays real-time cyber-attacks occurring all over the world. The map can be viewed here (map apparently working best with Chrome), having the company stating that "attacks shown are based on a small subset of live flows against the Norse honeypot infrastructure, representing actual worldwide cyber attacks by bad actors".
Defence One reports that business hours on Monday in Hong Kong, China has led the list of countries where attacks originated, having the US as China's top target. The attacks are said to include protocols such as SSH, Telnet, as well as the Windows hacking tool named Crazzynet.
The report also gives examples of targeted and well-organised strikes from China occurring at 1:30 pm on Monday in Hong Kong, having Seattle and Washington as targets. Another example stated originated from Hong Kong and targeted St. Louis just after 4 pm.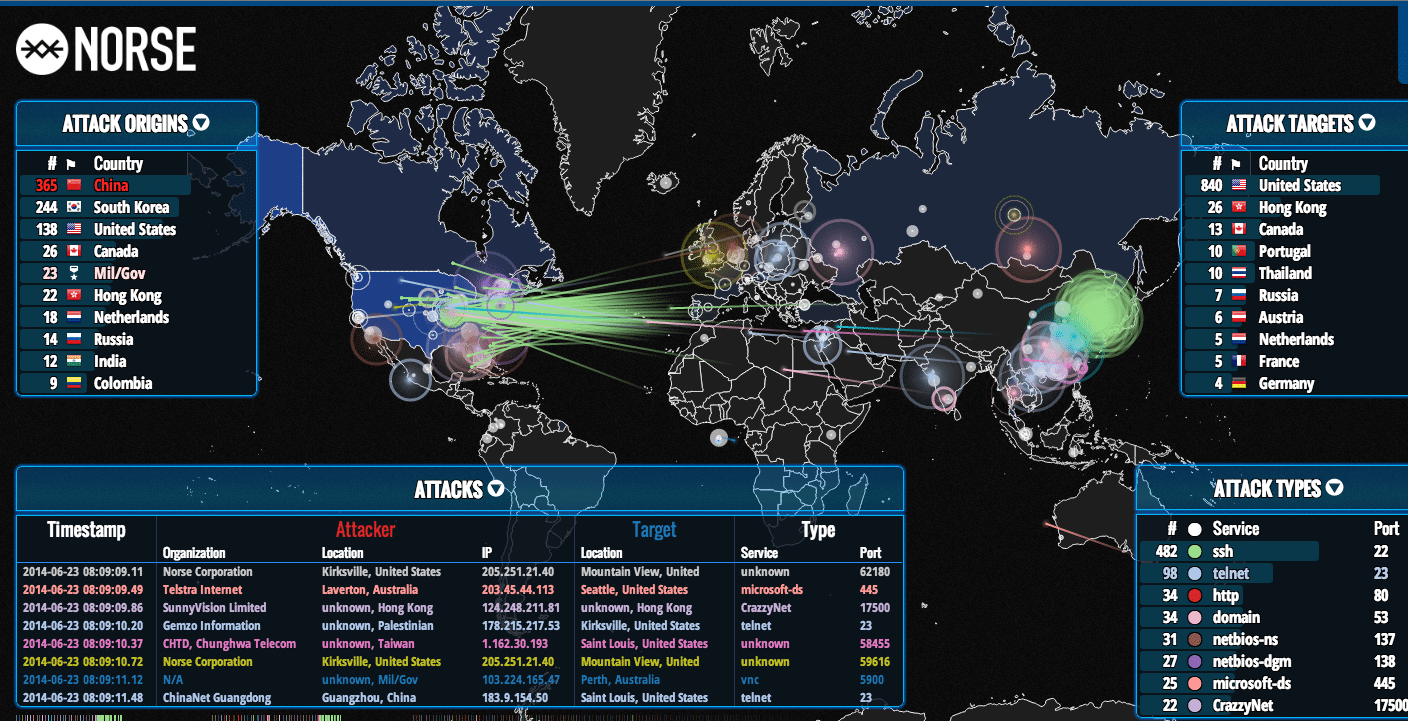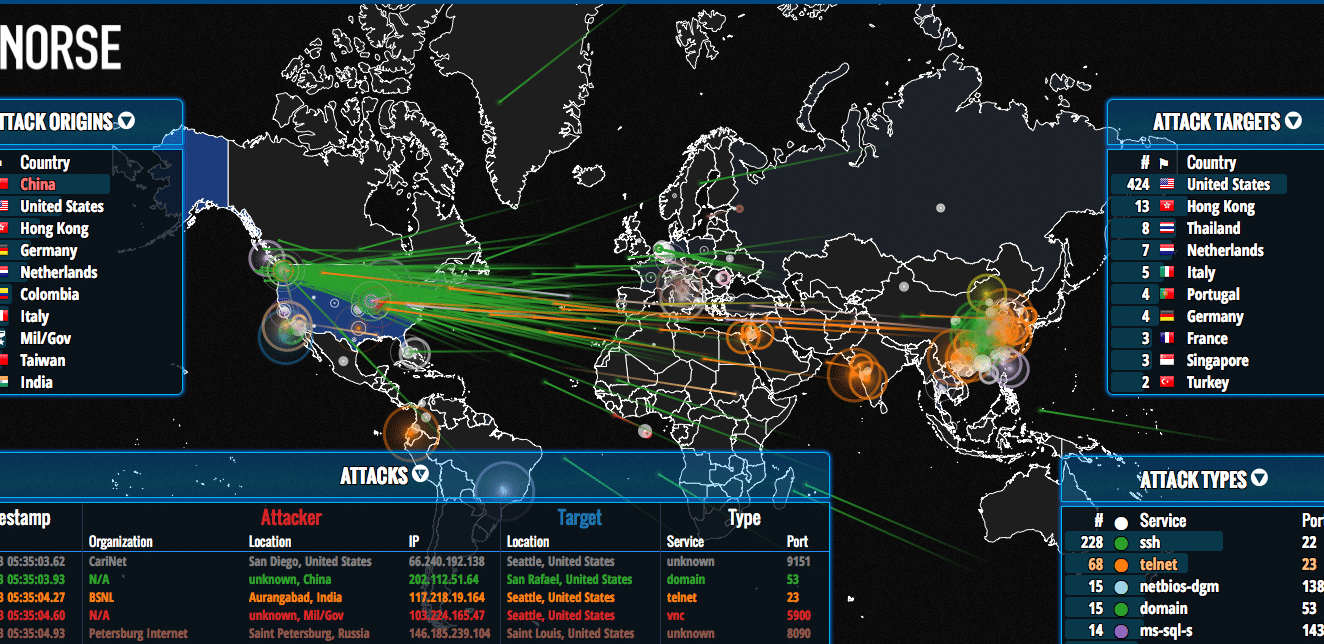 Norse is reportedly founded by a former intelligence expert, having previously worked with the US Department of Homeland Security, and a technology consultant.
Thank you Defence One for providing us with this information
Images courtesy of Defence One