NVIDIA 11XX Series Launch Deliberately Delayed for August 30?
---
---
---
Ron Perillo / 3 years ago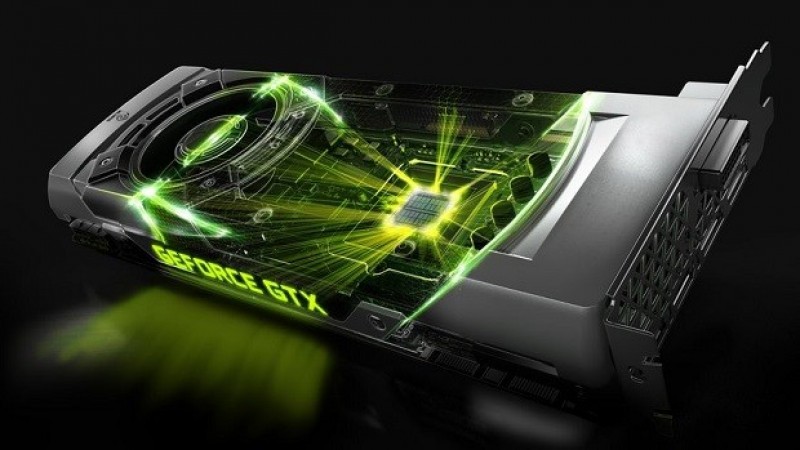 Next-Gen Waiting Game
A leaked e-mail between an NVIDIA AIC partner and a retailer may shed some light as to why it is taking so long for the next-gen GeForce cards to come out. Obtained by GamerMeld, it purports that that GTX 1180 and GTX 1170 launch will be on August 30st. Plus, the mid-range GTX 1160 supposedly follows in October.
This is not the first time GamerMeld made such a claim. In fact, they had a video earlier in June announcing the same GTX 1180 date. However, now they are showing the supposed e-mail they have obtained from their retailer source. You can see it in their latest video (above) and the screenshot of this is below: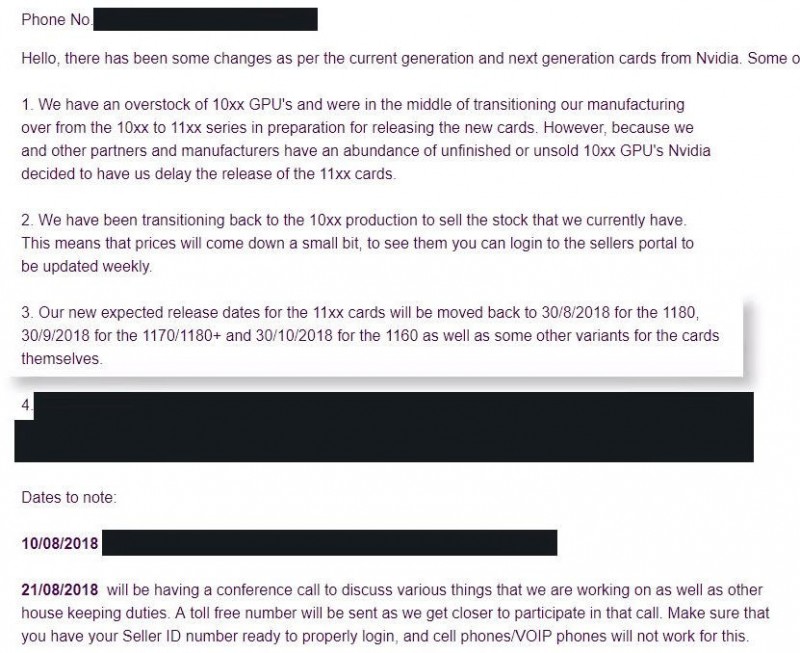 What Are The Odds That This Leak Is Real or Fake?
There are many things interesting about this e-mail, which suggests that it is likely real. Even though some would be quick to point out that GamerMeld is not a big site, it is actually easier for smaller sites to obtain leaks like these than more established publications. Plus, the source is supposedly a retailer, and not somebody working for NVIDIA.
The fact that the overstock of 10XX series cards is mentioned is also explained by the fact that this is a retailer's email. It is not surprising that NVIDIA has this video card ready for a while. In fact, press releases from memory manufacturers already mentioned last year that they have GDDR6 ready for high-end video cards. Delaying due to an overstock of GTX 10XX GPUs gives partners an opportunity to offload their inventory without having to discount significantly. This overstock of course, due to the unusually high crypto mining demand, which now thankfully died down.
If true, then that means expect to find a glut of heavily GTX 10XX cards available in the market soon as well. It is advisable to wait for the GTX 11XX benchmarks, and see if you can opt for a much cheaper GTX 10XX series instead. One thing is for sure. Hold off purchasing any video cards for the time being.