Nvidia 2070 Super & AMD Ryzen 2700X Survive Housefire!
---
---
---
Mike Sanders / 2 years ago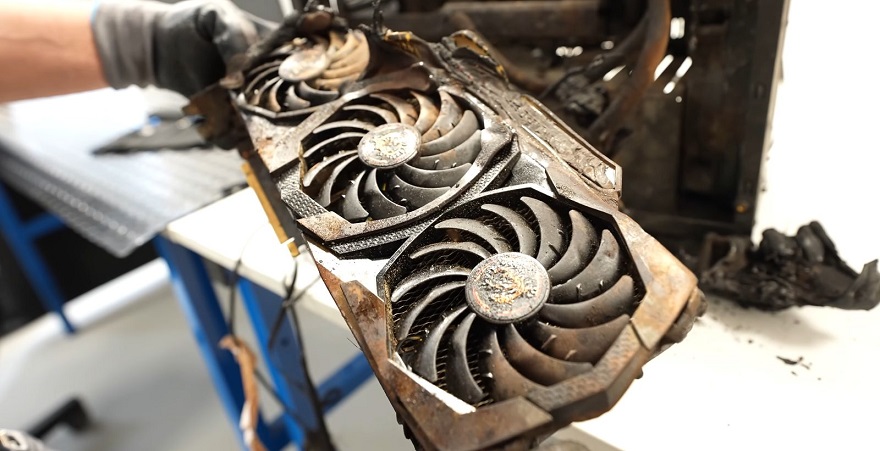 It's a very old metaphorical question, but if your house was on fire and you only had the time and opportunity to get one item safely out, what would you pick? Well, for this person, it clearly wasn't their PC as the flames sadly took a pretty heavy toll on it. Following a report via 'der8auer', however, despite a gaming system being literally cooked to a cinder, against all expectations, it seems that not only did the processor survive, but so did the graphics card!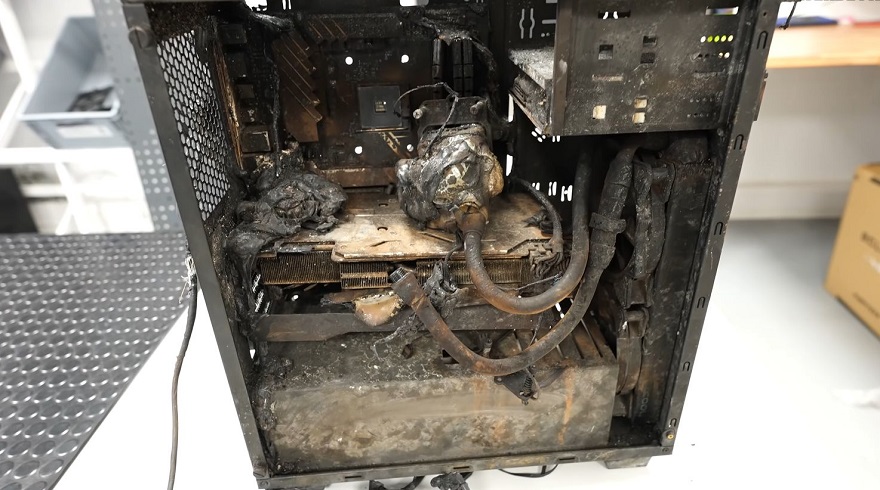 AMD Ryzen and Nvidia 2070 Super Survives Fire!
Being taken as essentially 'salvage' from a clearly quite extensive fire at a flat in Germany, given the overall state of what remained of the PC, most would've quite rightly assumed that everything within it had gone to that great tech graveyard in the sky. Following an examination by 'der8auer', however, it was firstly something of a moderate surprise that the AMD Ryzen 2700X processor was still in working condition. It seems that the AIO block housing basically saved the chip from direct contact with the flames.
Perhaps most surprising, however, is that while the Nvidia 2070 Super had clearly taken significantly more direct fire damage than the processor, it was found to still be in relatively good working order.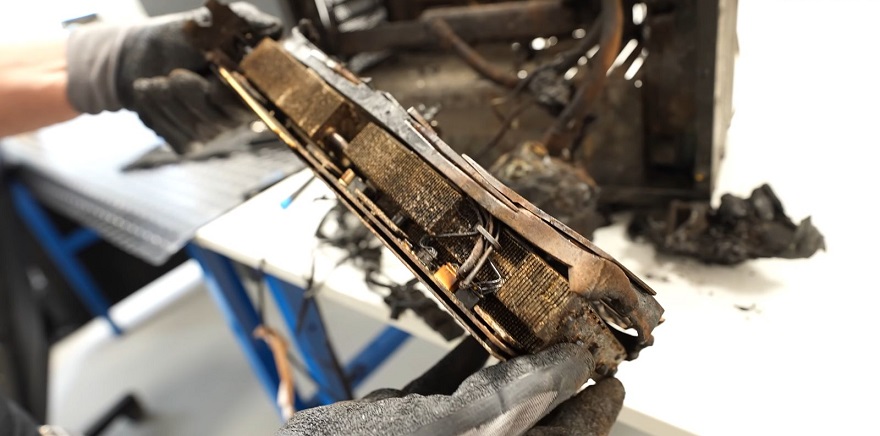 Despite some clear damage to the plastic surround, by and large, the graphics card appeared to be mostly intact. There was, however, the distinctly strong possibility that the flames had completely fried the PCB (something you wouldn't notably see from the outside), but there was only one way to find out. – So, was it still alive? Well, the frankly amazing answer is yes. After stripping it down and cleaning the individual components, it was found that, somehow, this Nvidia 2070 Super was still fully functional. – Albeit, perhaps lacking the aesthetics it had before the fire.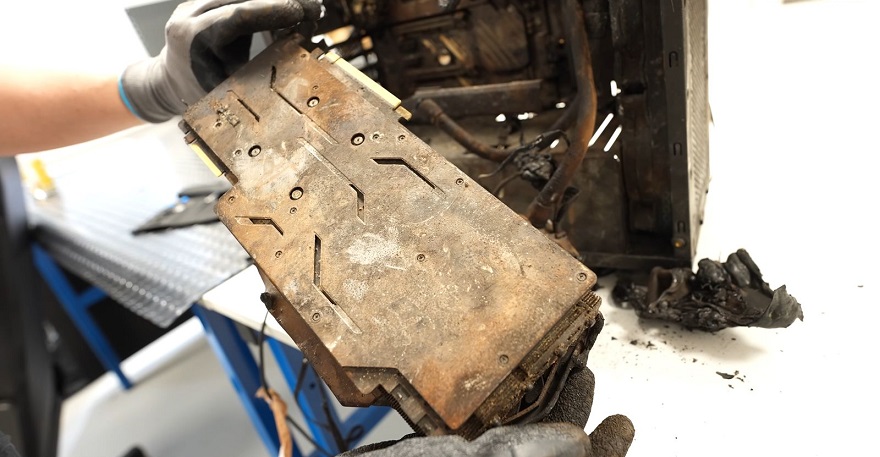 What Do We Think?
While processors and graphics cards are clearly designed to withstand high temperatures, we're pretty certain that manufacturers' warranties do not stretch as far as house fires. Given that the processor and graphics card survived (while sadly nothing else within the system did) though, you have to concede that not only is this exceptionally surprising, but it's borderline miraculous! – I have to admit that more than anything now though, I think I'd like to see these components put back together (scars and all) into a working system and returned to the original owner because, let's face it, if it's hard enough for us to believe, then they're going to be absolutely dumbfounded!
You can, incidentally, check out the full video of the system recovery via the link here!
What do you think? – Let us know in the comments!