Nvidia 3060 GPU with 6GB of VRAM Appears Again!
---
---
---
Mike Sanders / 2 years ago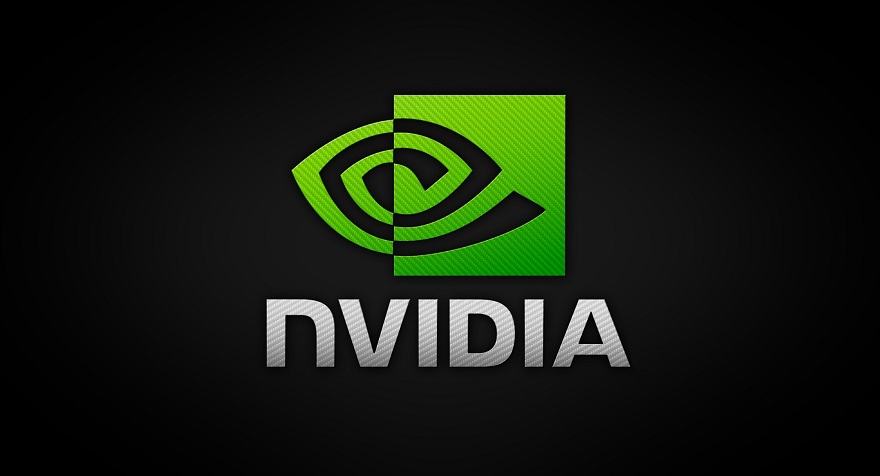 If there is one thing that has given us here at eTeknix a lot of headaches regarding upcoming graphics card releases, it's the fact that over the last few months, one of the most consistently inconsistent subjects of rumours or speculation has been in regards to how much memory (VRAM) they're going to come with. This has, incidentally, been from both the Red and Green sides of the fence! With the formal announcement of the GeForce RTX 3060 from Nvidia last month, however, we had hoped that the confirmation of a 12GB configuration had finally put the matter to bed for this one particular graphics card.
Following a report via Videocardz, however, just when we thought it was over, something new has cropped up regarding this GPUs memory configuration! – You remember those rumours of a 6GB version? Well, apparently, that might be back on the cards again!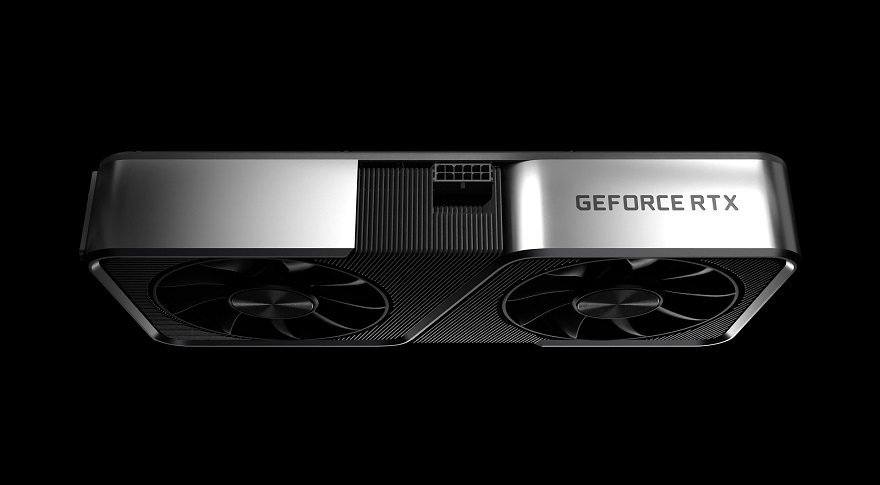 Nvidia GeForce RTX 3060
So, again, to clarify. As part of Nvidia's official word, the 3060 will be sold with 12GB of VRAM. However, within the last week, we have already seen that Gainward might be planning an 8GB version. Now we have a new registration submitted by Palit showing a 6GB configuration.
So, what does this mean? Well, as always, registrations are never 100% confirmation that a product is definitely going to be released. On the other hand, though, it might just be more than a little suggestive to say that the 3060 will eventually be available in 3 different memory configurations. 12GB, 8GB, and 6GB.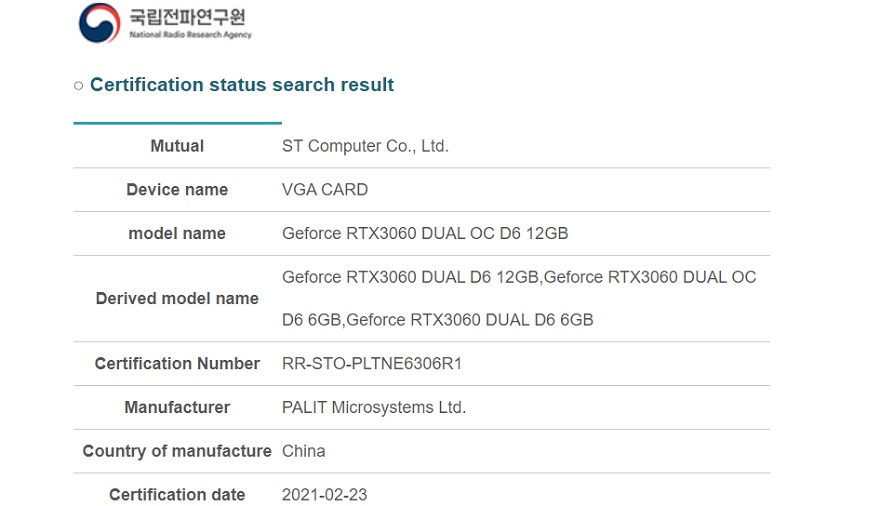 What Do We Think?
As noted above, 12GB is the current official line from Nvidia and when the graphics cards are released on February 25th, this is exactly what we expect to see from the initial product launches. Based on the ever-increasing mountain of evidence though, and admittedly with a solid slice of rumour/speculation, we can't help but feel that, sooner or later, memory variants of at least this 3060 graphics card are almost certainly on the way!
What do you think? – Let us know in the comments!