Nvidia 30XX LHR Mining Restrictions Have Finally been 100% Beaten!
---
---
---
Mike Sanders / 1 year ago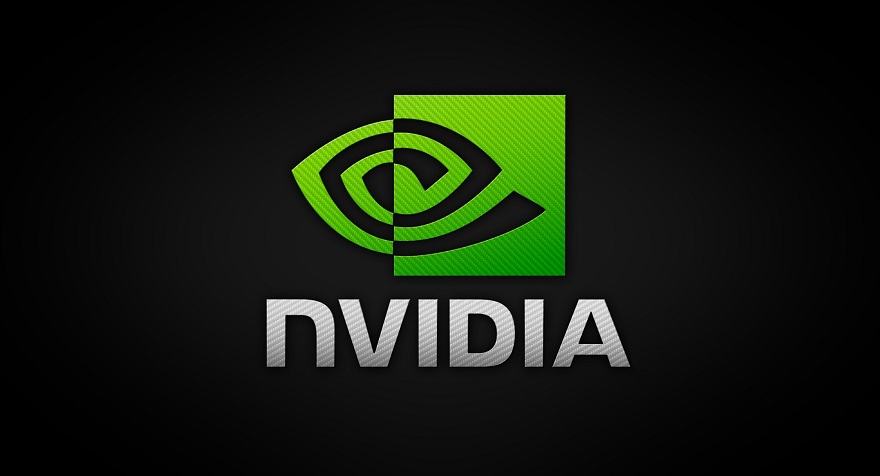 Although the Nvidia 30XX series of graphics cards have seen a number of moderate changes since they were first released back in late 2020, one of the most substantial revisions the designs saw was the introduction of their Lite Hash Rate (LHR) anti-mining technology. Rolling out to the vast majority of models in the Spring/Summer of last year, the overall concept of LHR was to restrict their graphics cards' mining performance so much that they might actually end up in gaming consumers' hands rather than, you know, in someone's cryptocurrency rig.
So, did it work? Well, the short answer to that question is no. The long answer is maybe, but probably not well enough. – I mean, it certainly didn't help when Nvidia released a new beta driver that completely removed the LHR restrictions that were first introduced in its 3060 GPU. Ever since the LHR restrictions were re-worked following this *ahem* incident though, to date, they have proven to be a lot more difficult to bypass.
Following a report via Videocardz, however, developers at popular mining software tool 'NiceHash' have confirmed that they have finally been able to fully 100% unlock the full mining potential of all Nvidia LHR GPUs. – So, it may have taken around a year, but LHR has finally been defeated!

Nvidia 30XX LHR is Finally 100% Beaten!
Upon their initial release (and putting Nvidia's driver faux pas to one side), the LHR restrictions on the 30XX graphics cards effectively saw their hash rate production cut in half. – Last August, however, it did seem that progress was being made on defeating its anti-mining technology with reports suggesting that software updates had seen this increase to circa 70%.
Following a huge breakthrough, however, NiceHash has now confirmed that, under a few conditions, their latest software update version is now capable of 100% of their original non-LHR mining production!
"We are very excited to tell you that NiceHash QuickMiner (Excavator) is the first mining software to FULLY (100%) UNLOCK LHR cards!

Now you can earn more profits than any other mining software on the market if you are using LHR graphics cards with NiceHash QuickMiner.Support for NiceHash Miner is coming soon." – NiceHash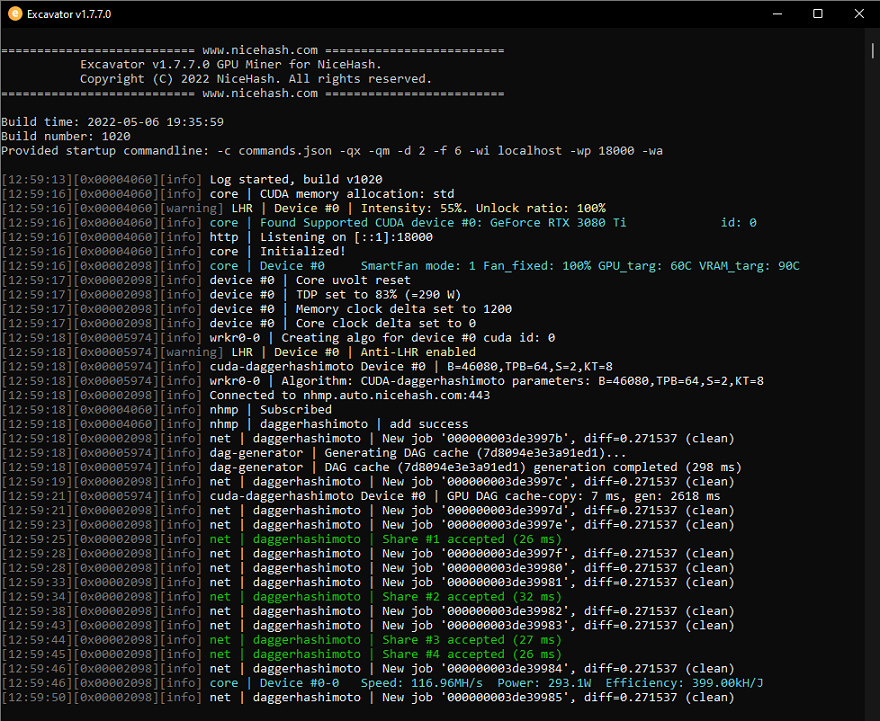 Conditions Apply!
As you might expect, there are a few relatively minor conditions that have to be met for the LHR restrictions to be bypassed. These include a requirement to only operate the software on a Windows operating system, and more so, it currently only supports the DaggerHashimoto (Etash) mining algorithm. – With independent sources confirming that this LHR 100% bypass is successful, however, you might now be worrying about what the future might hold.
And in this regard, we'd say don't panic. With Nvidia's new 4000 series of graphics cards set to arrive later this year, I think it would be safe to say that whatever impact their LHR 30XX revisions was going to have on bringing more GPUs into gamers' hands has probably already been made. Particularly though sincethe most recent mining craze seen throughout 2020-2021 has died down quite significantly since the start of this year.
Overall, it's just interesting to see that software developers have finally been able to beat LHR. – What do you think though? – Let us know in the comments!