Nvidia's 4090 was Searched For 7 Times More than AMD's 7900 XTX!
---
---
---
Mike Sanders / 2 months ago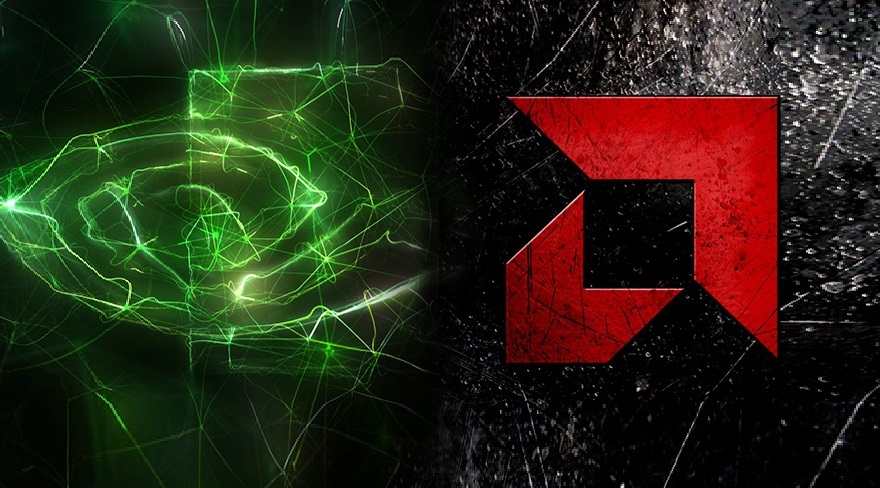 The Nvidia GeForce RTX 4090 is undoubtedly an exceptionally impressive graphics card. Albeit, one which unfortunately carries a price tag to match. – Following the crash of cryptocurrency mining in the early part of 2022, however, this was the first year in quite a while in which online trends would predominantly be led by consumer interest.
With this in mind, therefore, you might perhaps be curious to know which GPU, in terms of search engine results, was the most popular.
Well, following a report via Razzem, some highly impressive research has concluded that the Nvidia 3060 was the most 'popular' graphics card in terms of online searches. – What about the 4090 though? Well, according to the data, this too did exceptionally well and against its AMD 7900 XTX 'rival, it managed 7 times the amount of search traffic.
Yeah, I guess despite AMD's best efforts, consumers are still more interested in Team Green! Well, in 2022 at least!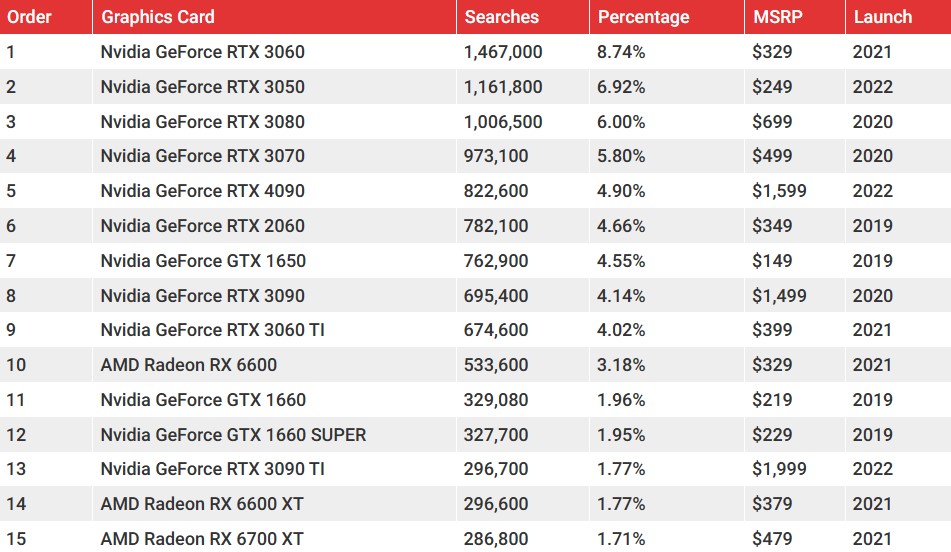 Nvidia 4090 Smashes AMD 7900 XTX in Search Traffic!
Now, of course, we want to be careful here to clarify that search engine traffic is certainly not indicative of overall sales. – With that being said, however, the Nvidia 4090 was, according to this data, the 5th most-searched-for graphics card of 2022. What about the AMD Radeon RX 7900 XTX though? It undoubtedly came with some hype, but was it matched by search engine requests?
Well, apparently not. Well, nowhere near as much at least. – You see, while the AMD Radeon RX 7900 XTX is on this list, it's all the way down in 41st place. – And on a moderate side note, I can't help but draw some comparisons between this list and the one shown on the Steam Hardware Survey. – Overall, it does seem completely dominated by Nvidia which clearly suggests that, despite a lot of negativity surrounding them over the last 2-3 years, they are still undoubtedly the GPU manufacturer of most interest to people like you and me.
I do, however, strongly encourage you to check out the full report which is, despite a seemingly dry subject, actually incredibly interesting. – If you do, therefore, want to see more, click the link here!
What do you think though? Which graphics card were you most searching for in 2022? – Let us know in the comments!