Nvidia Asked About AMD Mantle At Montreal Event
---
---
---
Peter Donnell / 10 years ago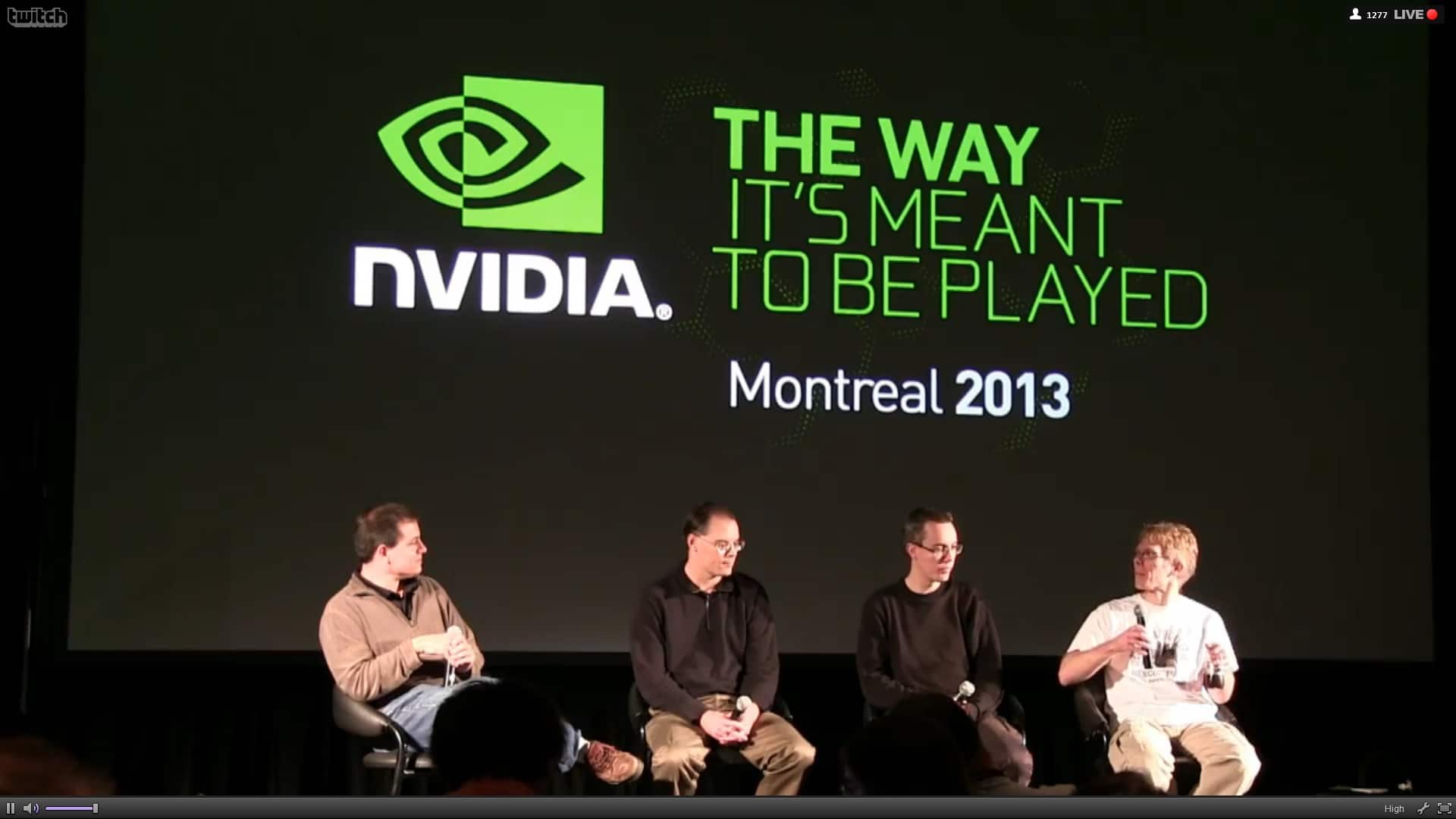 Nvidia held an event this week in Montreal, where they held a live talk with John Carmack, Tim Sweeney and Johan Andersson.  Members of the public could shout out questions and get information on the past, present and future of Nvidia, at least that was the plan until someone wanted to know what they thought of AMD's Mantle API.
It's safe to say the question made the green team uneasy, but I'm surprised they weren't prepared for such a question as it did seem to throw them off guard. John Carmack gave the most positive response of the group, remarking that he does like the idea of offering PCs a console-like access level to the GPU, going as far as saying he would be tempted in supporting it, but that right now he wouldn't go for such things.
Tim all but dismissed the idea, stating that it seemed like a bad idea to further stretch the number of APIs on the market, as optimization of games for multiple APIs could make it harder to sell PCs and the correct hardware for titles further down the line.
Johan was between the two on this one, agreeing with Tim on the API issue, but admitting that it is good for customers overall if it does offer performance improvements in games.
The debate continued to discuss the general difficulties between other APIs, as well as unified memory and other new features that are coming to market on both AMD and Nvidia hardware. For now, the ball is in Nvidia's court and with Mantle set to shake up the GPU market a little, it will be interesting to see what moves Nvidia make in return.
Thank you DSO Gaming for providing us with this information.
Image courtesy of DSO Gaming.