Nvidia #BeForTheGame Event Highlights!
---
---
---
Mike Sanders / 3 years ago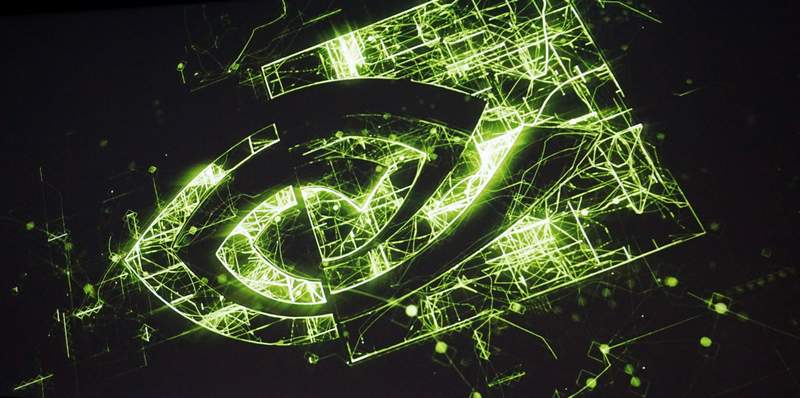 Nvidia #BeForTheGame Event Highlights!
Nvidia has just finished presenting their #BeForTheGame event. Being streamed live via Twitch over 200,000 people tuned in to see exactly what Nvidia was planning. This was, after all, their first major GPU announcement for 2 years since the launch of the excellent 10XX range.
For weeks, now, we had been anticipating what it could be. Would they be revealing the 20XX range of cards? Would we have prices and release dates?
There were even rumours as early as this morning as to a possible 2080TI Founders Edition being released.
The event is being held as the 'opener' (of sorts) for this years Gamescom in Germany.
Well, the Steam has now concluded. For those who missed it, we have posted it below where you should be able to watch it again, failing which, we've broken down some of the key highlights as we watched. We should note that this has been written as the event has been ongoing, so you might have to forgive any rough edges in our presentation.
A Somewhat Awkward Start
The stream officially started around 20 minutes before the event formally launched. In truth, it was all a little awkward. A few interviews with the crowd, various YouTubers and more than a couple awkward handshakes. Cringeworthy examples of human contact!
Finally, though the event got underway!
History
Nvidia kicked off the event with a video detailing the history of the graphics card industry. It didn't go unnoticed that they make a specific reference to ray-tracing. A technology expected to play a massive part in the 20XX range. (edit – proves our early intuition was right!)
Jensen Huang Speaks
Jensen Huang, Nvidia's CEO opened the event. It was expected that he would be presenting it as it was clearly going to be quite important for the company in terms of technology and announcements for the company!
He initially started with what people didn't know was a joke or not. Naming the product the launch of the GeForce GTX 1180. A nervous titter rolled across the audience, had we got it wrong all along? (edit – yes, it was a joke and in retrospect, quite a good one).
He did confirm something that we had known for a while. Specifically, that every leak we'd seen to date, didn't quite have all the information correct. They made sure of it! Nvidia has been very guarded about the information revealed to date and we had heard about a month ago that everything released before this event was going to be a little bit wrong.
Multi-bounce Recursive Ray Tracing
He spoke further regarding ray tracing and specifically how it works in graphics and how it operated to understand lighting and surfaces.
This technology is of particular interest to gaming with Battlefield V thought to be one of the first game to actively utilise it. (Edit – more on that later!).
From the original technology design in 1979, Jensen Huang discussed just how much further GPU performance has increased in terms of ray tracing. Oh yes, ray tracing will be mentioned a LOT here.
Nvidia RTX
Mr Huang then discussed how the RTX (the rebranding of the well known GTX) name is referring to their new ability to be able to combine various different rendering engines and types. Namely ray-tracing and rasterization. All in real-time graphical output.
Microsoft DX-R
In regards to their ray-tracing technology, they revealed that working with Microsoft they had been capable of using Direct X-R they had been able to fully work in a real-time rendering process for ray-tracing graphics.
Bear in mind that this is something previously out of the reach of graphics due to the massive levels of processing power required.
In a promotional video, Nvidia was keen to highlight this in a Star Wars video showing reflection in real time graphical processing. (Edit – Something we'll se a lot more of later).
4 x Tesla V100's were necessary to create the promotional video via the deep learning models to learn how to render ray-tracing at 20fps. Remember that figure!
Games Console
He then joked that when the technology was first presented, numerous people approached him about a possible games console based on the technology. Nvidia responded with this.
Turing Architecture
He then moved onto the Turing architecture. That which the new GPUs will be used in replacement of the excellent, but now ageing Pascal.
The new architecture is capable of over 10 giga rays per second of processing. Roughly 10 times that capable from the current 1080TI.
All, entirely to allow for RTX to work as a hybrid graphics processing system and to provide real time rendering in ray tracing.
In a video demonstration, it was shown for 1 GPU running on RTX, they have been able to massively beat both the DGX and Pascal systems massively.
A New Standard Of Performance
As part of a new AI system, Jensen Huang revealed that the new Turing system would be capable of extrapolating any missing pixels in an image.
The system is capable of outperforming 10 x 1080TI's in this regard alone!
EA SEED Research
Nvidia then discussed how they had been working with EA's SEED research department as to how best to use this new Turing architecture to boost the future performance of gaming.
RTX ON – RTX OFF!
He then presented 2 images, the first with RTX off.
Then again with RTX on. The differences are massively very impressive. It clearly demonstrates the difference in graphical lighting and shading processing.
More examples were then given!
And again, with RTX technology at work. The glass immediately looks massively more realistic in terms of the light and the shadows are so much softer.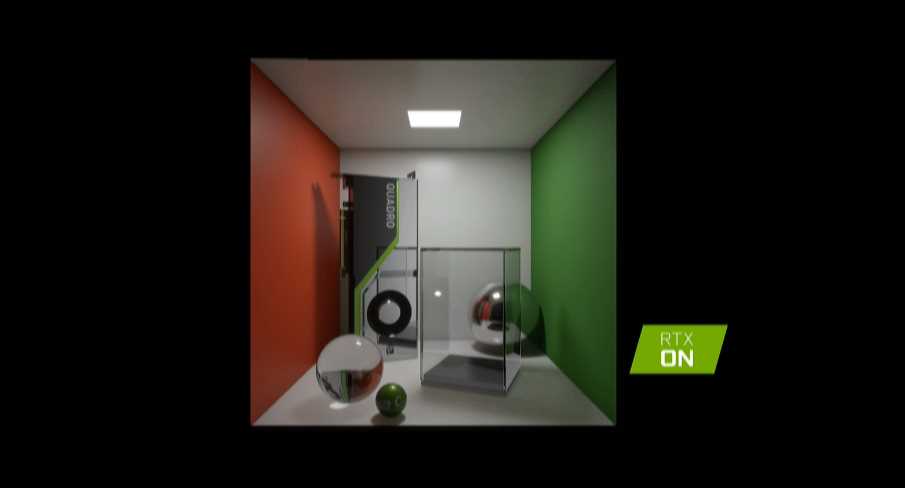 To show that this was not just a photoshopped image, they took it a step further by showing the graphical images in movement and reacting to their surroundings.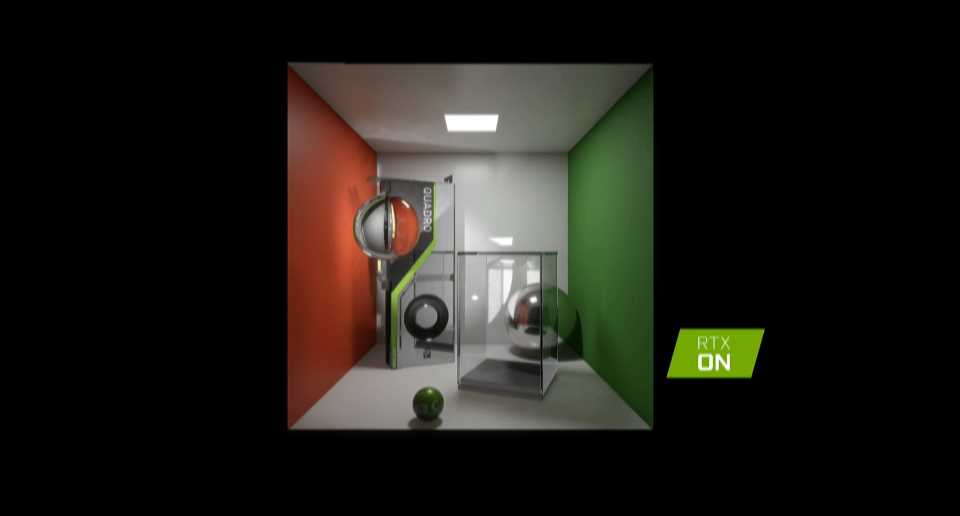 Real Time Graphical Presentation – SOL
The below are images taken from a real-time graphical presentation.
SOL Demonstration
Real-Time Ray-Tracing and Hybrid Rendered
The real time demonstration clearly showed what the Turing architecture is capable of and all amazing in real time rendering.
Tensor Core Processor
He then spoke again in more detail regarding the Tensor core processor at the heart of their new graphic design. A processor that has the power of 10 x Nvidia 1080TI graphics cards.
It shows that technology is capable of learning from the original image and producing it in a much higher quality than the sample.
Nvidia NGX
Speaking of something for the future, Nvidia hinted at the development of neural-network processing technology. Something that is very much in its infancy at the moment, but a definite viable option for the future.
The Nvidia DGX-2 was then revealed as a future concept for the technology they can use with the Turing technology.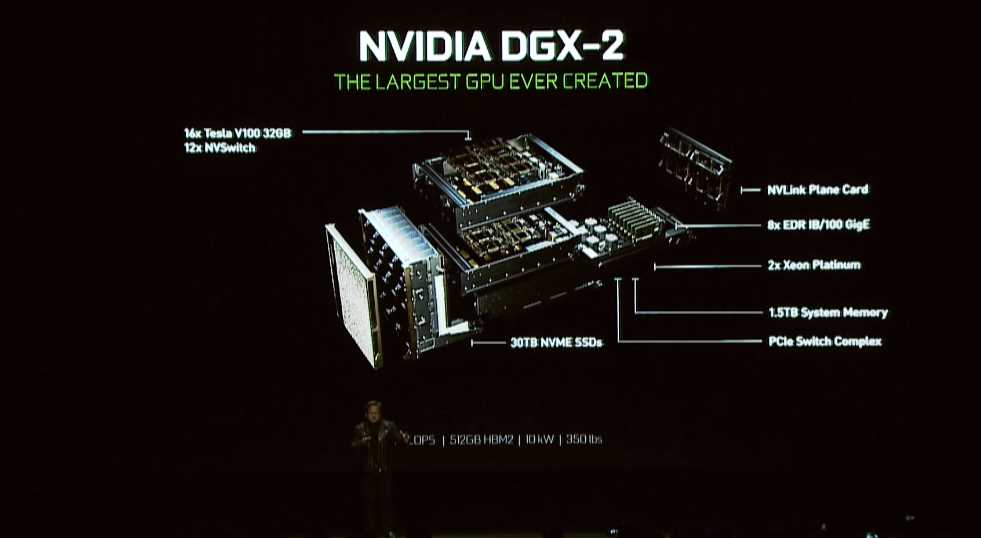 Nvidia RTX 20XX Range Revealed With Prices
During the conference, the Nvidia 20XX range of graphics cards were revealed on the Nvidia website. This happened BEFORE Jensen Huang officially revealed it during the steam. I had to actually stop writing this article to smash out the details for that. It was a good job because within minutes the Nvidia website crashed. Not before, however, I was able to grab these screenshots.
You can check out the official link here. – Rest Assured more information will come shortly!
The release date for the 20XX series of GPU's will be on or around the 20th of September 2019. Yes, we're just 1 month away from Nvidia's new line of GPUs.
Gaming
They then highlighted some of the news in regards to the upcoming Tomb Raider game which will be the first to have ray tracing technology.
And again with RTX on. As you can see, the lighting is a lot softer and more dynamic.
Game Trailers
We then saw some exclusive game trailers that will specifically be looking to use the Nvidia RTX technology. It started with Tomb Raider, then went onto Metro Exodus.
Then from the new Assetta driving game. He particularly highlighted in this that the game is actively working out the lighting and shadows. As such the cars should look amazing without the need for any massive graphical design. It does it automatically and it just works!
Atomic Heart then featured briefly. This was a surprise as we hadn't heard that this was including ray tracing technology. Then, of course, the big one, Battlefield V.
DICE attend and discuss Battlefield V
DICE themselves made an appearance at the event to showcase new reveals from the upcoming Battlefield V release which we know will be using RTX technology. The light effects on the side on the car are absolutely amazing. We should be clear as well, with RTX off, that doesn't exist.
We again see more on and off demonstrations.
They also confirmed that the open beta for Battlefield V will release on September 6th.  But not before telling us about the other games including upcoming RTX compatibility.
Nvidia 2080TI RTX Appears
Jensen Huang then, finally, dropped the bomb, the Nvidia 2080TI appeared. He did seem to be holding the Founders Edition which was leaked earlier today.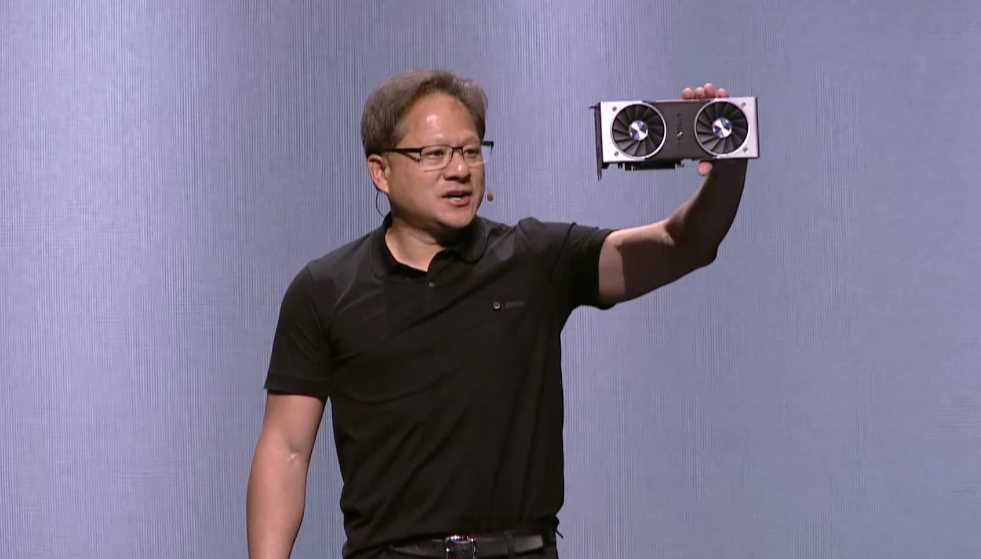 He reported the following specs
Around 5 times quieter than the 1080ti
The 2070, 2080 and 2080ti were all confirmed.
Prices and release dated were disclosed and confirmed from the earlier website leak.
Specification
2080TI – 11GB VRAM – $999
2080 – 8GB VRAM – $699
2070 – 8GB VRAM – $499
All releasing on our around the 20th of September.
Nvidia RTX Family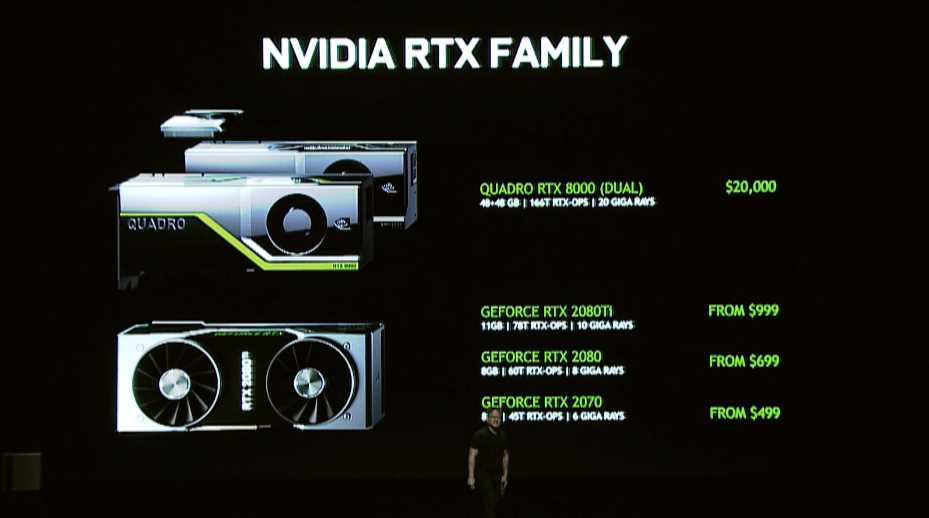 Huge Leap
They then highlighted the huge leap between the architecture technologies.
What Do You Think?
The event clearly made a much bigger deal about the ray-tracing than anything else. Jensen Huang was keen to push the real-time rendering and it looks like there's a lot of exciting things to come.
What do you think about the event? What impressed you the most? – Let us know in the comments!