Nvidia DLSS 2.0 Officially Lands on Red Dead Redemption 2
---
---
---
Mike Sanders / 2 years ago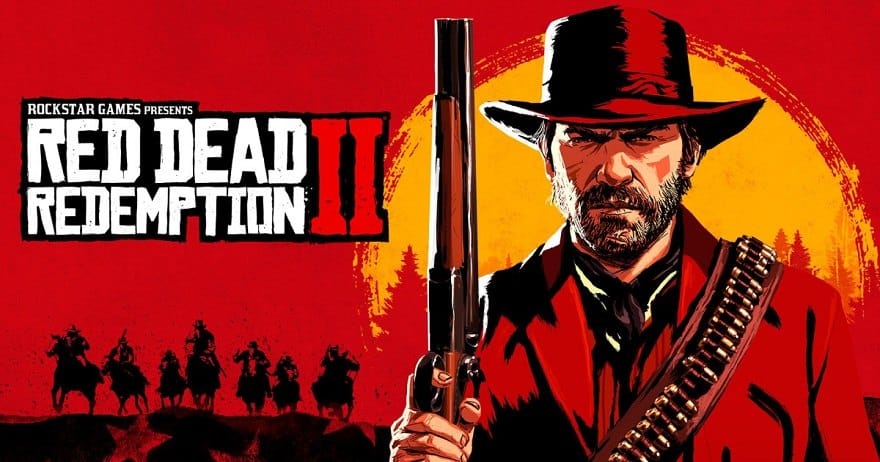 Rockstar's Red Dead Redemption 2 is one of the highest-rated games of all time, with over 275 perfect scores and over 175 Game of the Year Awards. Its PC release is also one of the platform's best-looking titles, with an amazingly rendered and realistic open world that tests the mettle of any PC when effects and rendering resolutions are ramped up. – To boost performance on GeForce RTX PCs and laptops, Rockstar has released an NVIDIA DLSS update for Red Dead Redemption 2 and Red Dead Online. If you're unfamiliar with NVIDIA DLSS (Deep Learning Super Sampling), it's a groundbreaking AI rendering technology that increases graphics performance using dedicated Tensor Core AI processors on GeForce RTX GPUs without compromising image quality.
Red Dead Redemption 2 with Nvidia DLSS 2.0
In Red Dead Redemption 2 and Red Dead Online, NVIDIA DLSS is enabled in the Settings menu, under Graphics, and accelerates performance by up to 45% at 4K, giving GeForce gamers the headroom to crank up effects or simply enjoy Red Dead Redemption 2's captivating gameplay at faster frame rates.
With the aid of NVIDIA DLSS, all GeForce RTX gamers can experience Red Dead Redemption 2's incredible world with max settings at 1920×1080 at over 60 FPS. At 2560×1440, GeForce RTX 3060 Ti and above users can ride out with over 60 FPS. And at 3840×2160, gamers with a GeForce RTX 3070, or a faster GPU, can enjoy 60 FPS+ max setting gameplay for the most detailed, immersive, and engrossing Red Dead Redemption 2 and Red Dead Online experience possible.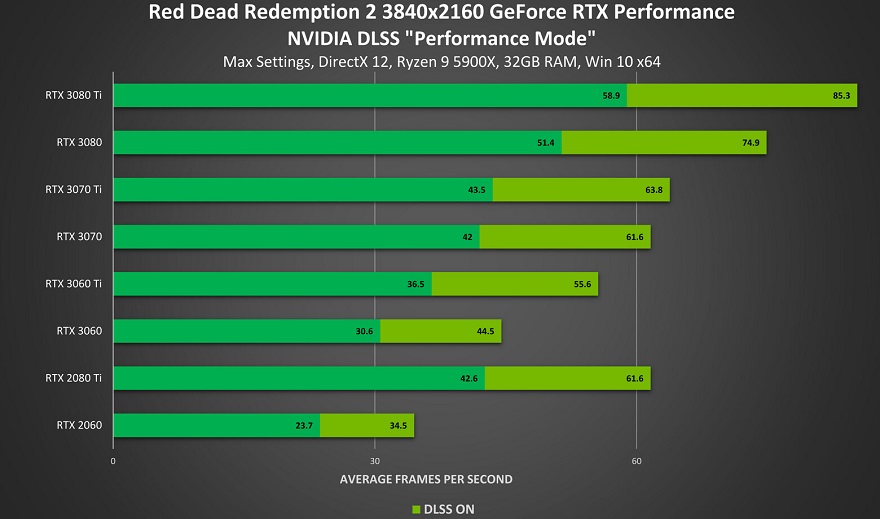 When Is It Out?
NVIDIA DLSS support is available now – just in time for Red Dead Online's latest update, Blood Money, where players experience the darker side of frontier America with a series of all-new, high-stakes robberies, shakedowns, and more lawless activities! Download and install our latest Game Ready Driver and the new game update to enable support. Therefore, if you do want to learn more about all the games that currently support DLSS, you can check out the official Nvidia website via the link here!
What do you think? – Let us know in the comments!