Nvidia Formally Launch the 3050 and 3090 Ti Graphics Cards!
---
---
---
Mike Sanders / 8 months ago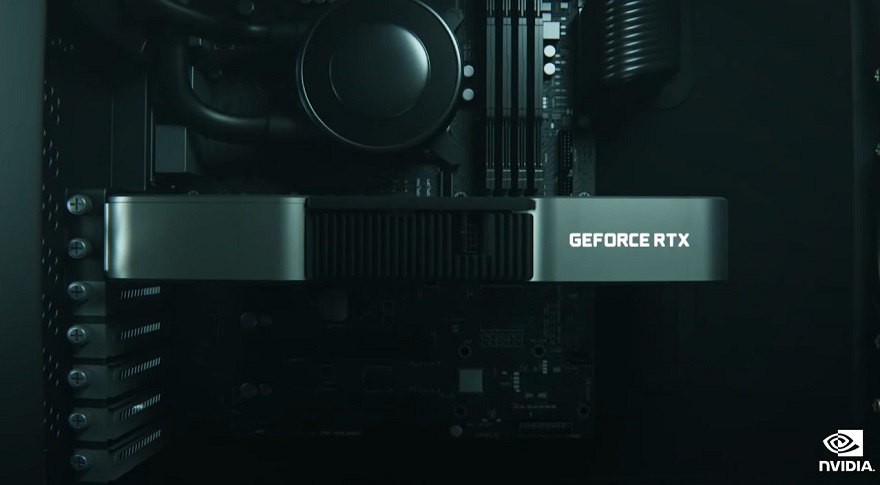 With CES 2022 now officially underway, we've already seen AMD host their keynote address with some pretty huge product launches made in their laptop, and desktop CPU/GPU markets. With Nvidia coming hot on their heels, however, what has Team Green revealed? – Well, following the release of their live stream keynote address which has just concluded, and in something that's not entirely surprising, Nvidia has confirmed the official launch of both their entry-level 3050 graphics card as well as their new flagship powerhouse, the 3090 Ti.
Nvidia CES 2022 Keynote! – GeForce RTX 3050 and 3090 Ti Graphics Cards
Admittedly, it's been well known that Nvidia would confirm the launch of both of these graphics cards at CES 2022, it was simply a case of them giving the GPUs their public rubber stamp. So, what do we know about these new graphics cards? – Well, as often is the case with any Nvidia event, there was a lot of bloat. Cutting through to the key information, however, Nvidia has confirmed the following product launches:
Nvidia GeForce RTX 3050
GA106-150 GPU
2,560 CUDA Cores
8GB of GDDR6 VRAM (128-bit memory bus)
9 TFLOPs
DLSS and Ray Tracing Support
Available on January 27th for an MSRP (whatever that's worth these days) of $249.99 (circa £219.99).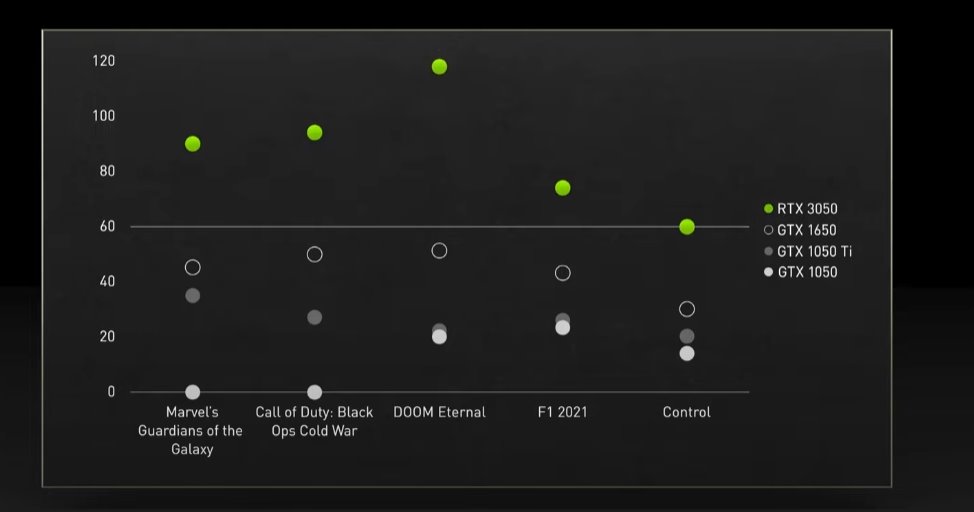 Nvidia GeForce RTX 3090 Ti
Described by Nvidia themselves as a "monster GPU", the biggest surprise was just how little they revealed about this graphics card. They covered a few of the specifications (which we'll list below), but on the whole, they pretty much summed it up within less than 60 seconds of their near 50-minute broadcast.
24GB GDDR6X memory (utilising 21 Gpbs modules)
A pretty toasty TDP of 450W (100 more than on the original 3090)
16-pin power connector
1,860MHz clock speed offering as much as 40 TFLOPs of graphical power!
Sadly though, Nvidia has said that we'll have to wait until the end of the month before we hear any more about this graphics card.
Nvidia GeForce RTX 3080 Ti (Laptop)
Again, in something that comes as no surprise, Nvidia has confirmed the launch of its 3080 Ti mobile graphics card. Coming with 16GB of GDDR6 memory, Team Green is claiming that laptops featuring this new GPU will offer significantly faster performance (for work or play) than seen on even their monster TITAN RTX graphics card.
The only mild fly in the ointment is the price with Nvidia saying that models featuring this GPU will be 'starting' at around $2,499. – With models set to hit the market on February 1st, however, if you're looking for a new powerhouse laptop, this definitely seems to fit that remit!
Nvidia GeForce RTX 3070 Ti
Offering a significantly more affordable, but still notably potent alternative, Nvidia has also confirmed the launch of 3070 Ti-powered laptops. Claiming they will offer nearly twice the speed of the 2070 SUPER, the only piece of the puzzle missing at this point is the VRAM which Nvidia has not mentioned within the specifications confirmed so far.
Also available on February 1st, consumers can expect 3070 Ti laptops to start at around $1,499.
What Do We Think?
Again, similar to AMD, Nvidia has gotten CES 2022 off to a fantastic start. Albeit, maybe a little underwhelming with only the confirmation of their entry-level desktop 3050 and their upcoming mobile GPU designs. I mean, let's be honest, we were hoping to hear something more about the 3090 Ti, or better still, confirmation of the long rumoured VRAM revisions to the 3070 Ti and 3080 graphics cards.
On the whole, however, while some big announcements were made, the vast majority of the live stream was a bit of a snooze fest. – If you do, however, want to check it out for yourself, we've copied it in below! – You can also check out their official YouTube channel via the link here!
What do you think? – Let us know in the comments!