Nvidia GAME24 Event Coverage and GTX980 Launch
---
---
---
Bohs Hansen / 8 years ago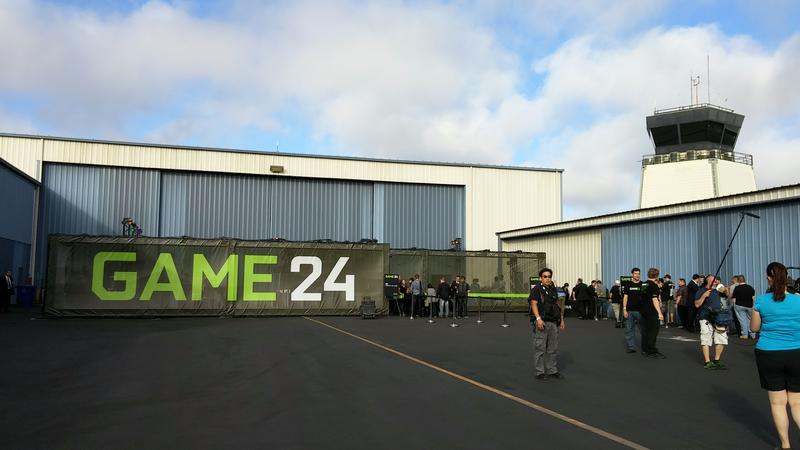 Nvidia's big celebration of PC gaming is almost mid-way, with live streams and events from all over the world. So far the event hasn't been a let down for anyone, at least I can't imagine it has. The entire celebration started with Nvidia CEO and Co-Founder Jen-Hsun Huang presenting the brand new GeForce GTX 980 to us all. Before we got to see the actual card, Nvidia presented us with what sets this new generation of Maxwell cards apart.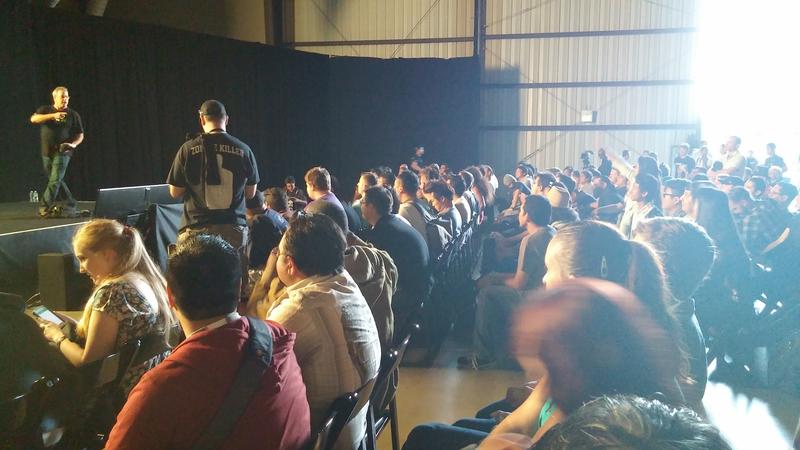 The crowd was eager to see what Nvidia had in store this time. We've had many rumours and leaks, but the actual presentation and facts is something entirely different. The long wait is finally over.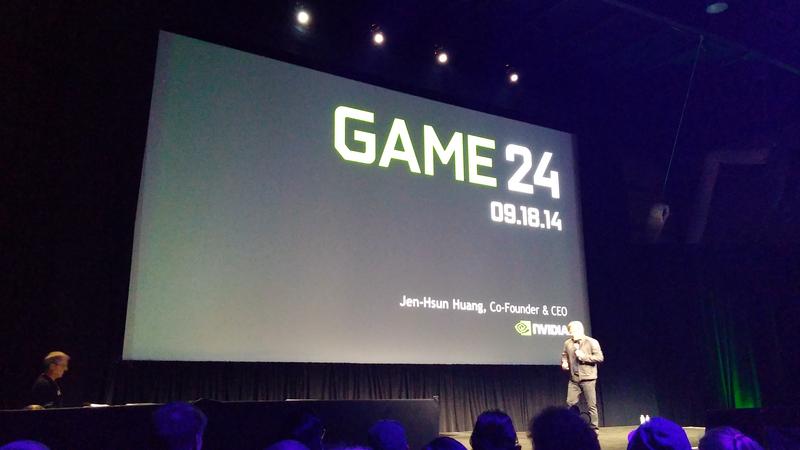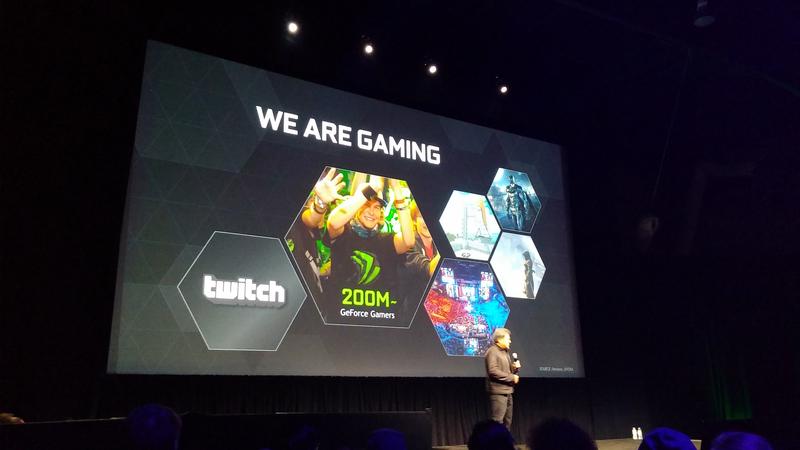 We get the Maxwell chip and architecture presented; the most advanced GPU ever made. A bold claim, but it sure looks like they have the card to back this statement up.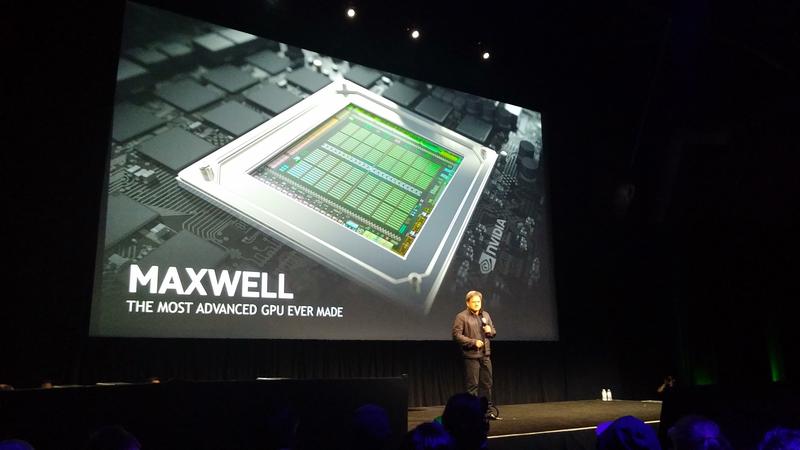 Maxwell's SM architecture promises us 40 percent higher performance per core versus Kepler.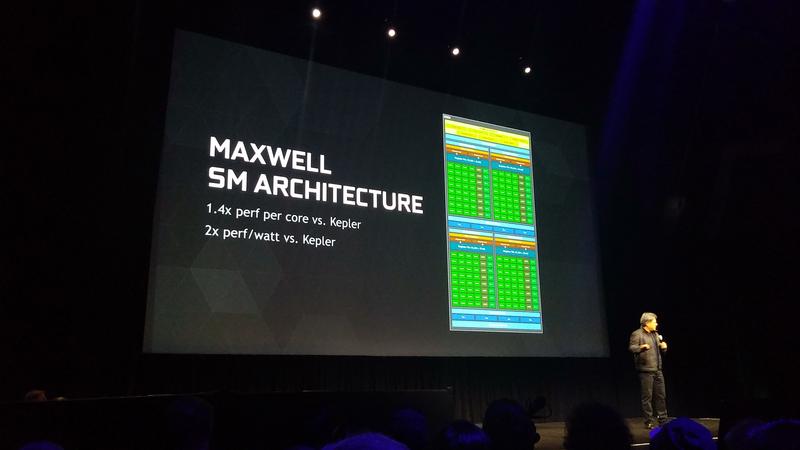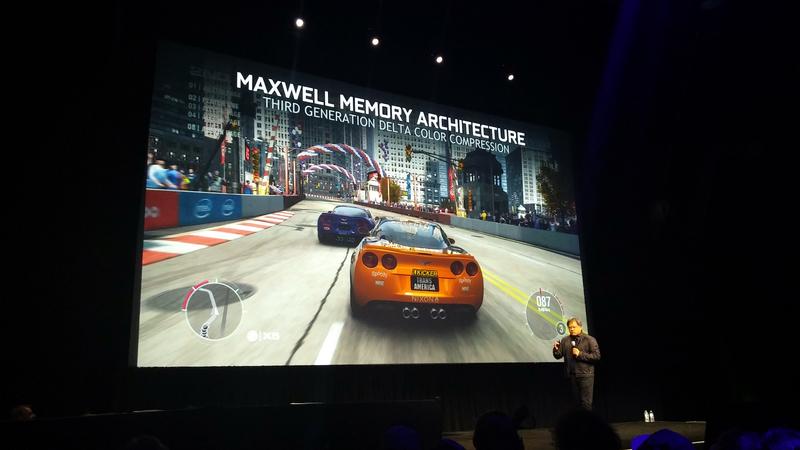 The decreased power consumption together with the increased performance clearly impresses everyone. We see numbers that are about 25% better than the previous Kepler architecture due to reduced memory traffic.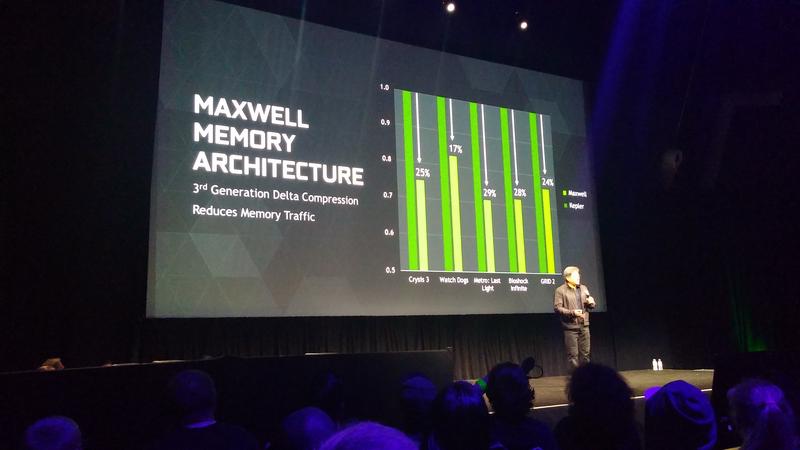 The low power consumption of the new Maxwell chip is amazing. You won't need to use as powerful power-supplies any more, even when running a multi-GPU setup.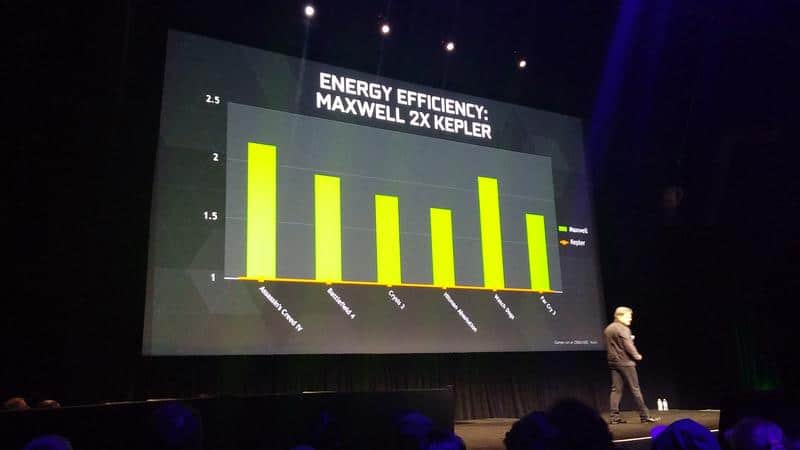 Maxwell cards offer twice the performance per watt compared to Kepler. This is a seriously impressive achievement from Nvidia.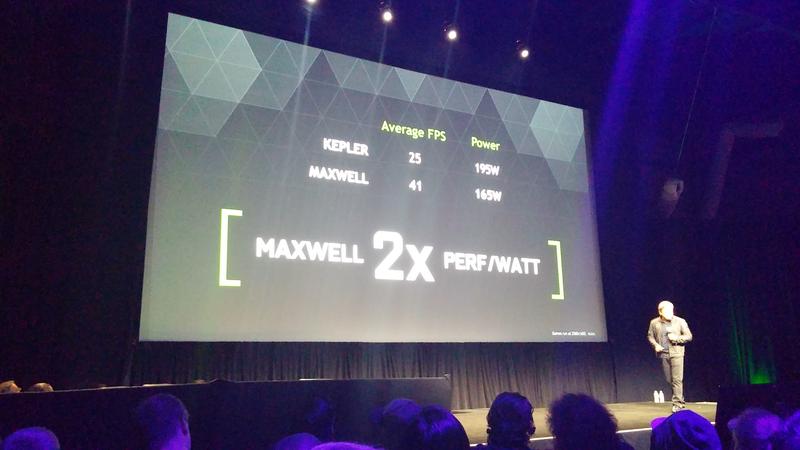 With this being a celebration of PC gaming, the Nvidia GameWorks Library had to be mentioned as well.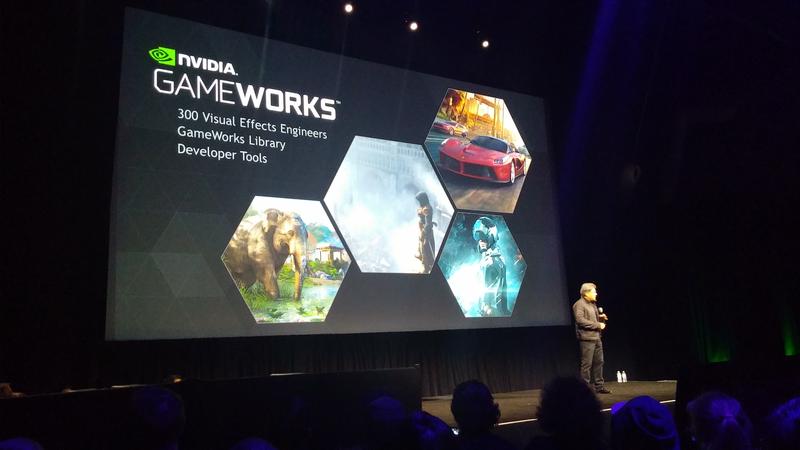 And a grass, hair or fur animation seems to be mandatory when showing how well a GPU can perform on-the-fly rendering. Nvidia is showing us the grass variation today.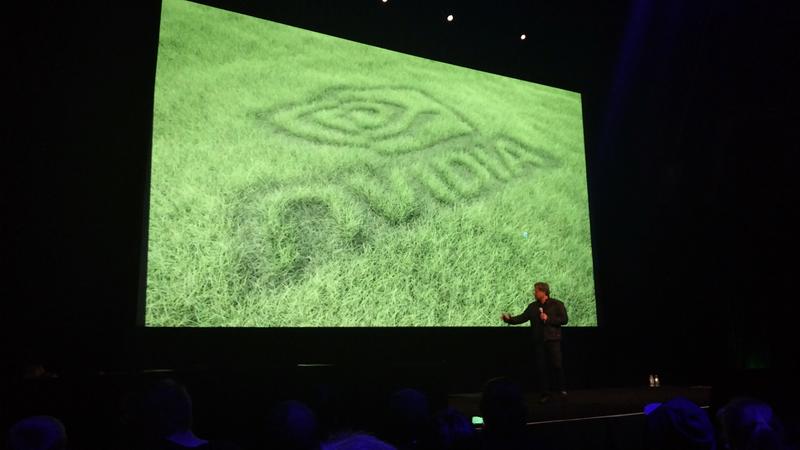 Nvidia also worked on their PhysX integration on the new cards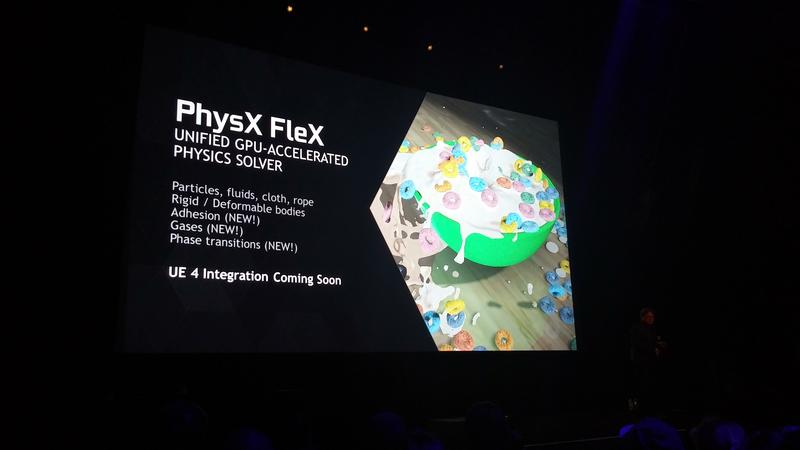 Real time rendering of light has been a huge challenge for GPU and Software developers since, well since forever. We get improvements with each new generation of cards and software engines, that move us one step closer to a rendered image you can't distinguish from a real photo.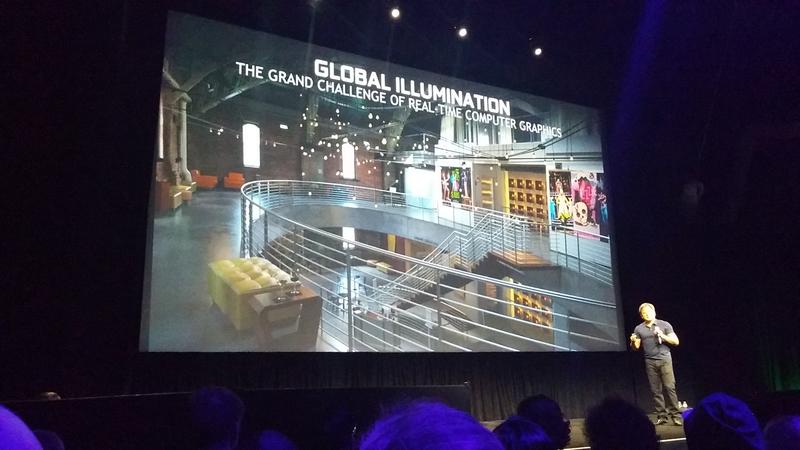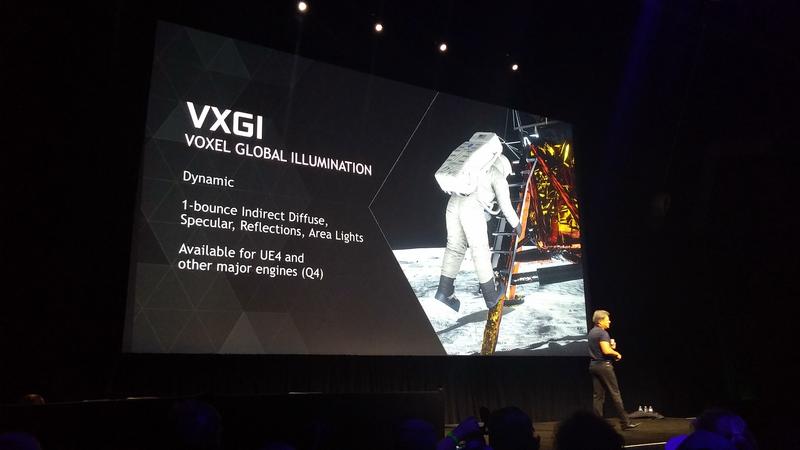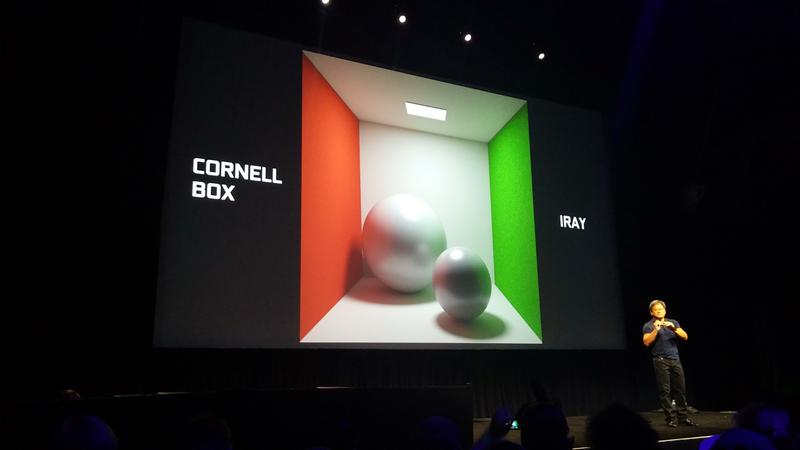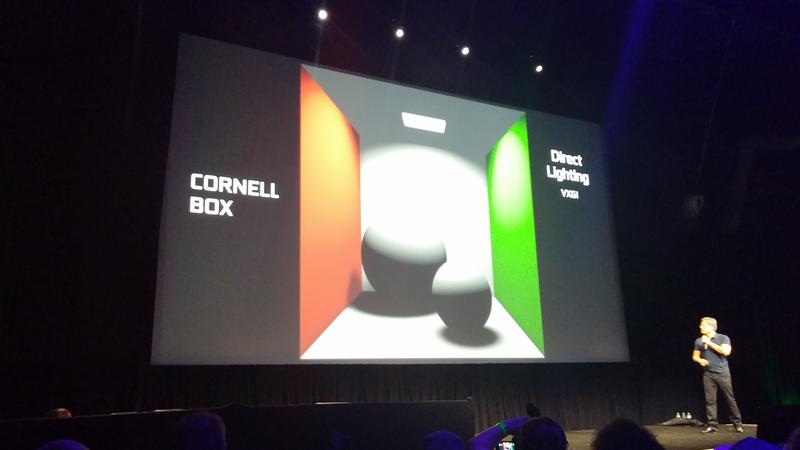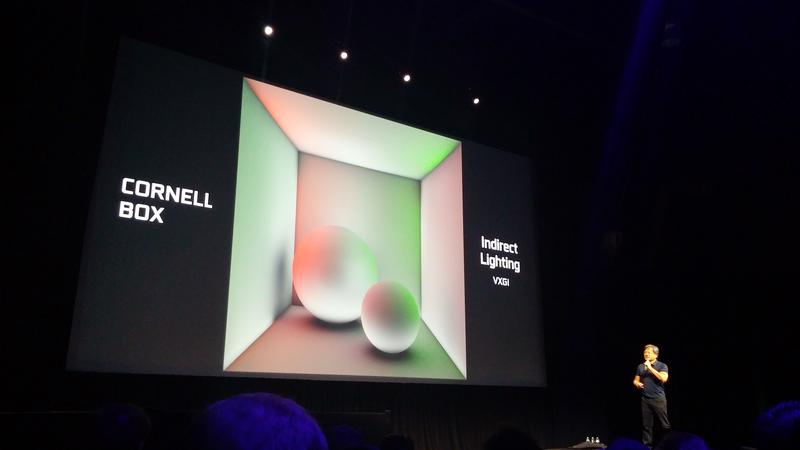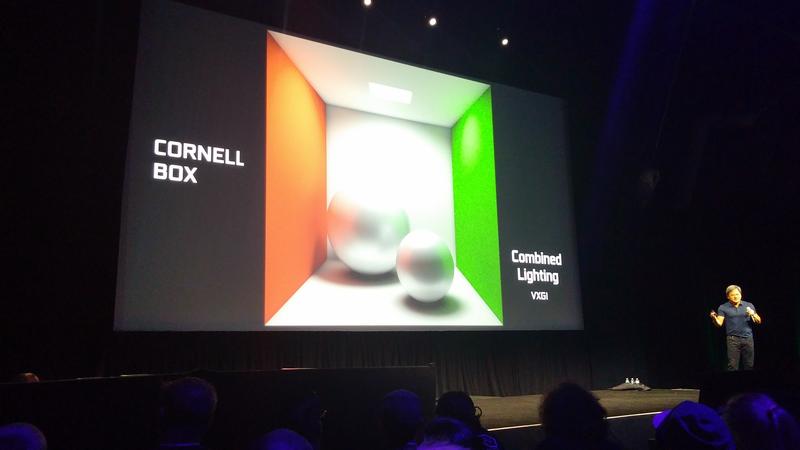 Was the moon landing real? That is something that most likely will be debated until the end of humanity. If it would have been today, there would be way more doubt about it. The images seen below look amazing. Honestly, I can't tell if rendered or real by the details, quality, shadows or light.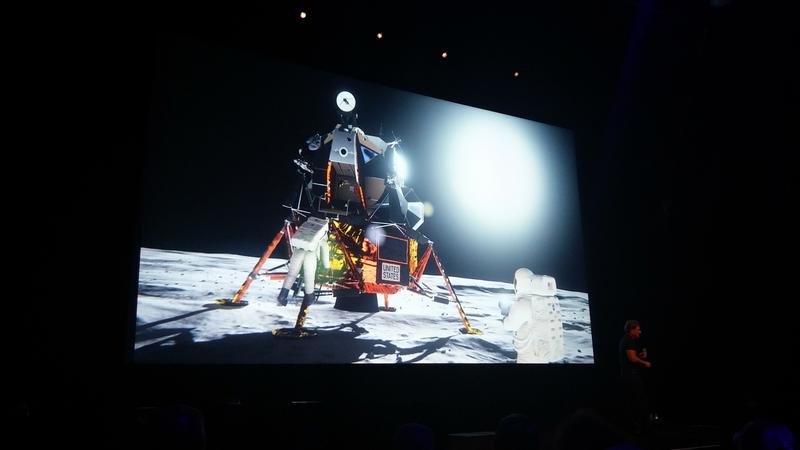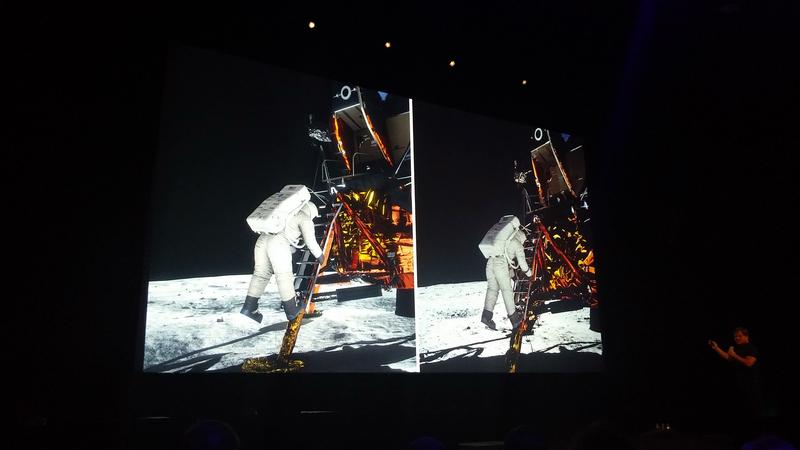 Did aliens have anything to do with the new GeForce GTX 980, powered by the next generation Maxwell GPU? I doubt it, but small grey men still bring us a huge Nvidia box in this render.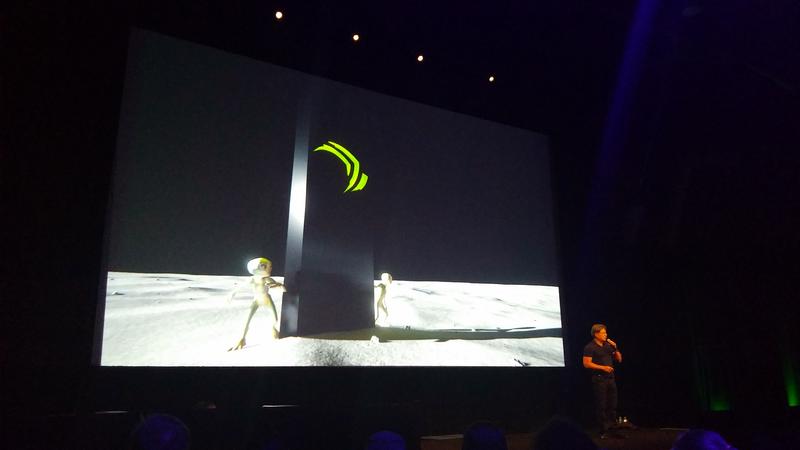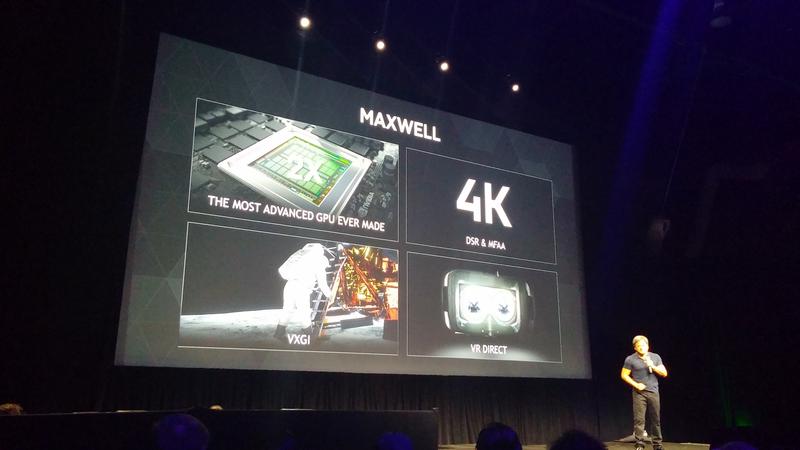 And then we're finally shown the new card, the one we've all been waiting for.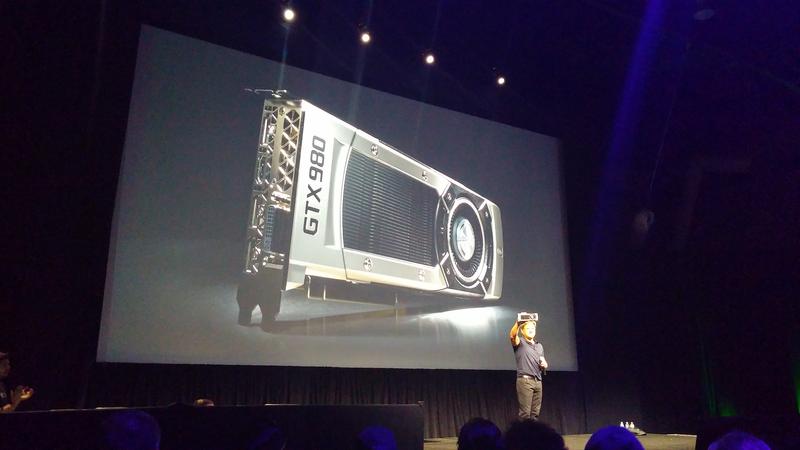 Now that you have seen the coverage of the event launch, you might be interested to know how great this card is. Don't worry, we got you covered there as well, with reviews on the stock version and the improved Gigabyte G1 Gaming. For those who can't get enough of these cards, we've also got a SLI test ready for you.
The event is far from over, and there is a lot more to come. My personal favourite stream is Mod24. A 24 hour modding competition between 3 teams, of course using the brand new GTX 980's in triple SLI. Two of the teams are making complete scratch builds while the third uses a standard chassis for their mod. The theme is "The Ultimate Fantasy Mod" and should reflect the modders favourite gaming moments. At the end of the event, all three modded systems will be given away, you'll however need to follow the stream to gain the information to enter.
Not all live streams run at the same time, but there are some running at all times. Inverviews with gamers and developers, skype group chats, modding and live gaming events are all part of this amazing event. It's worth checking out on Nvidias stream page.