Nvidia Gave Gamers Many Reasons to Celebrate at CES 2019
---
---
---
Peter Donnell / 4 years ago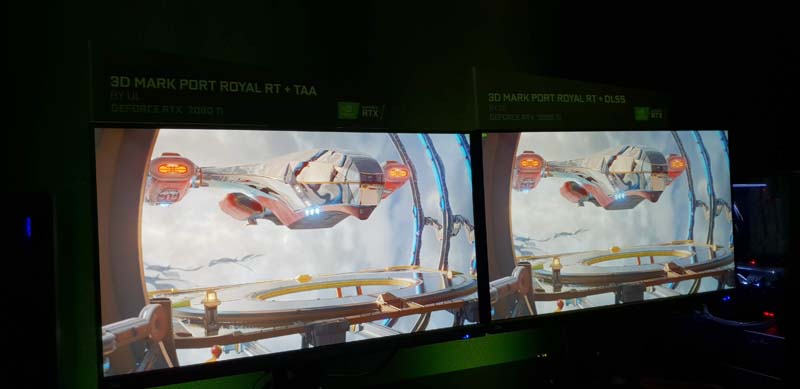 Nvidia CES 2019
The news of the latest Nvidia GPUs came as a pleasant surprise to many. Featuring the latest RTX technologies, such as RayTracing, DLSS, and much more. CES 2019 was our first chance to get hands-on and see many of these new GPUs strutting their stuff, as well as many other new Nvidia related hardware products. Overall, we were pleasantly impressed by everything!
Nvidia G-Sync Ultimate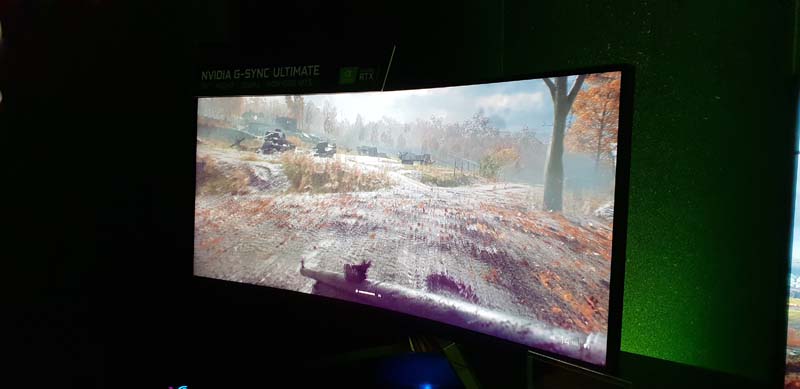 This stunning ASUS monitor (above) comes equipped with a massive 35-Inch curved panel. However, with 200 Hz G-Sync, a tasty 2440 x 1440 resolution, it's a pretty fantastic monitor for any PC gamer. However, I'm more excited by the inclusion of 1000 nits brightness HDR, which is high enough for HDR Premium Certification in the TV world. Worried about backlight bleed? Don't be, it has a staggering 512 zone matrix backlight too, giving it best-in-class panel performance.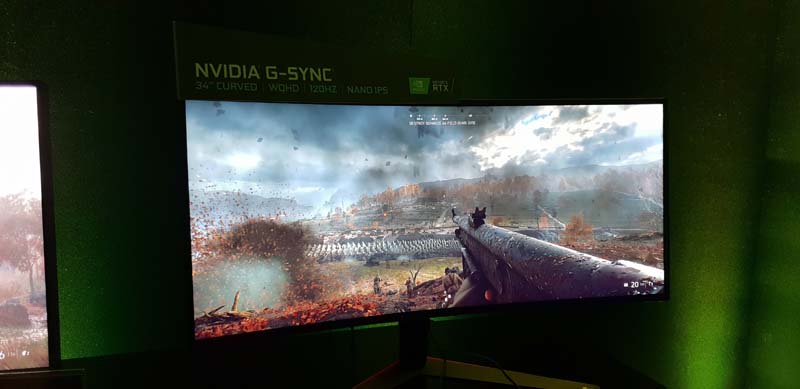 Another killer panel comes from LG (above). This one is still huge at 34-inch and features a 3440 x 1440 resolution, and 120 Hz G-Sync. However, it's also one of the first monitors to have G-Sync with the stunning LG Nano IPS technology giving it colours that really do look superb in real life. While we missed the pictures of it, there's a similar Lenovo monitor too, which is 2560 x 1440, with a 240 Hz panel making it very appealing for the eSports crowd.
FreeSync
We saw some demos of the new FreeSync feature and well, it wasn't very good. That's not Nvidia's fault in a way though, as their proprietary G-Synch tech may seem similar, but it's quite different. Out of over 500 monitors tested, Nvidia found only 12 that met the grade. The one on the left was one that was close, but in low FPS scenarios, the panel went blank. On the right, G-Sync… erm, FreeSync, worked great but there was significant ghosting on things like the clouds when turning the camera. How all this will play out, I don't know, but with Nvidia releasing the driver to the public, we could see some exciting results. I've tried it on my Samsung UH850 and it failed hard, but perhaps you'll have more luck!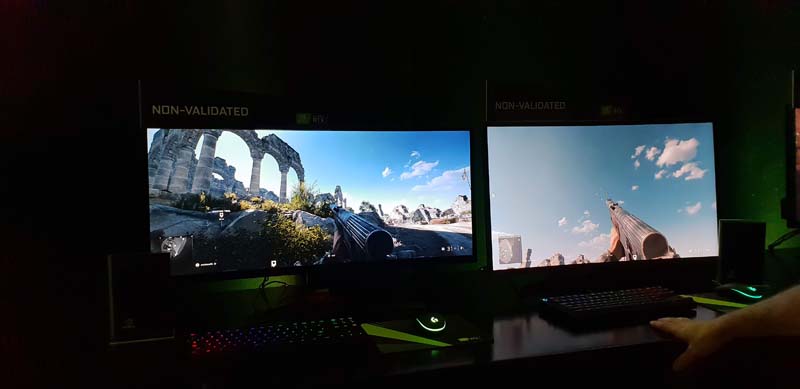 DLSS and Beyond
This one was a simple demo, showing the new 2080 Ti cards running the even more new 3DMark Port Royal demo. Visually, we thought they looked the same, however, TAA running on the left (4K) and DLSS running on the right (4K). The DLSS one is using their clever AI trained upscalers to boost performance. It certainly ran smooth as silk, while the TAA one juddered a bit. I've toyed with DLSS behind the scenes too, and it's witchcraft if I ever saw it. We can't wait to see more games rolling this out.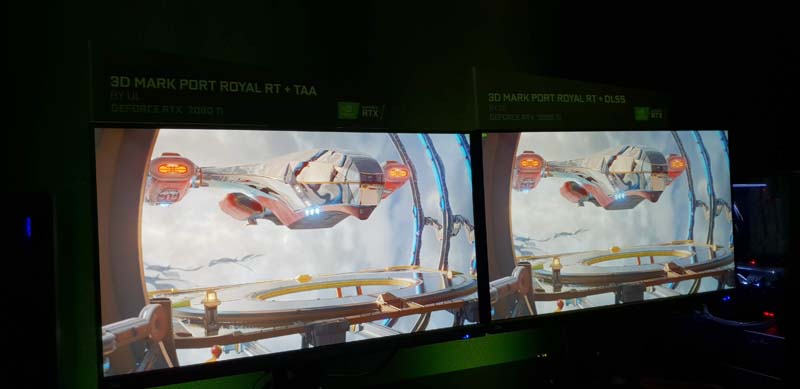 Ray Tracing
We know this feature quite well now, but obviously, Nvidia had some big demos on show of this too.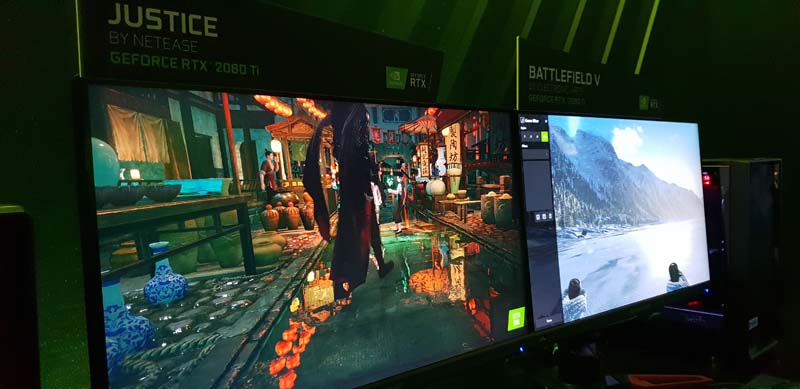 Ansel Update
Why deal with SweetFX, when their new update will allow creators to develop custom filters for Ansel?! That's right, the extremely powerful tool just got its biggest update ever. Not only that but since it's on the GPU side, not through DLL mods, anti-cheat systems shouldn't get in the way now.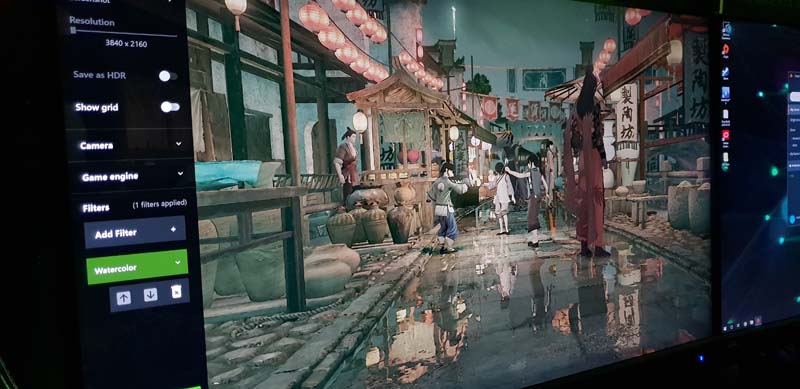 ---
CES 2019 Sponsors
We would like to thank our wonderful sponsors. We wouldn't be in Las Vegas without their support. Of course, this allows us to provide coverage of the show for you, our lovely readers!  So, thank you to all the wonderful people at SuperO (Supermicro Gaming), Arozzi, EK Waterblocks, Patriot, ASUS RoG, Silverstone, AKRacing, and 1MORE.
---
CES 2019 Coverage
We're here in Las Vegas once again, and we are checking out the latest technology and innovations presented by companies from around the world! Of course, for all the latest coverage from us at CES 2019 and beyond, check out our very own Facebook and Twitter pages. Furthermore, check out our YouTube channel for the latest 4K video coverage. Links provided at the bottom of the page. Want more CES 2019 coverage? Check out the eTeknix CES 2019 News Feed Here.