NVIDIA GeForce GTX 980Ti 6GB SLi Review
---
---
---
Rikki Wright / 6 years ago
Introduction
---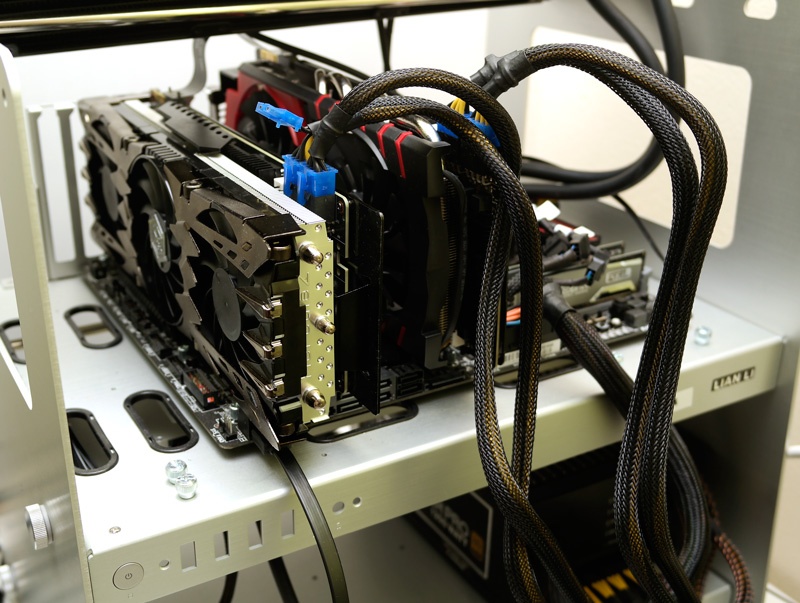 Here at eTeknix, we strive to give the consumer the best possible advice in every aspect of technology. Today is no different, as we are extremely excited to bring you the Sli review of the recently released NVIDIA GeForce GTX 980Ti. We all know the story behind the 980Ti, taken almost directly from the Titan X with slightly fewer cores and half the VRAM, but it still performs within 5%. NVIDIA has done something right with this card, something very, very right thanks to the recent price drops which see the reference design for sale at around £500.
In the test bench today, we have the more recently released MSI Gaming and Inno3D iChill x3 Ultra versions of the card. These were great advancements over the reference card and added in custom cooling designs; which is something that consumers miss with the vast majority of Titan X graphics cards.
We already know the performance is greatly increased with these new additions, but what about when we add them together in possibly the greatest two-way card/ GPU configuration of all time?
A quick overview of the cards shows us that they are more than capable of keeping cool when in Sli, so placement isn't a huge issue. However, the Inno3D card is wider at 3 slots; so that was placed as the second card.