Nvidia GTX 1050 and GTX 1050 Ti Pricing Revealed
---
---
---
Samuel Wan / 5 years ago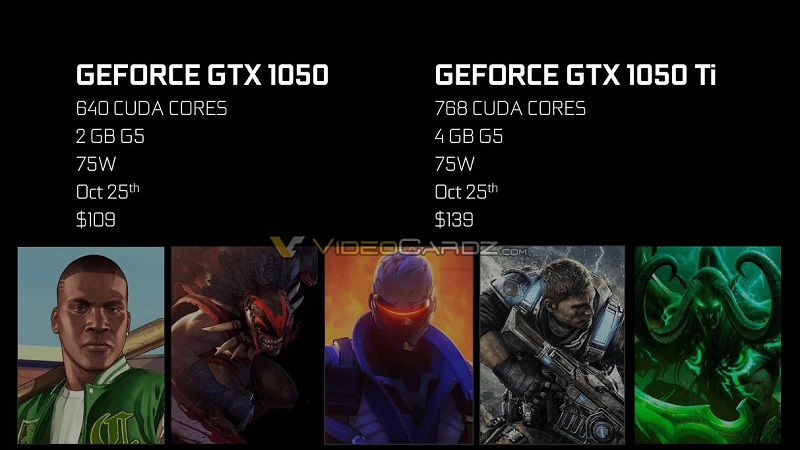 Earlier in the month, we received the first reports about Nvidia's GTX 1050 and GTX 1050 Ti graphics cards. Based on the Pascal architecture and GP107 die, the new GPUs were Nvidia's answer to AMD's RX 460 and RX 470. At that time, the rumoured prices pointed to about $120 and $150 for the GTX 1050 and GTX 1050 Ti respectively. According to new information leaked, it seems that those prices were inflated just a bit.
From slides obtained by Videocardz, Nvidia is purported to be releasing the GTX 1050 at $109 USD while the GTX 1050 Ti will come cost $139 USD. That's $10 less than what was previously believed for both cards. That should place both of Nvidia's GP 107 based graphics cards in a better position versus their competition.
The slides also confirm that both cards will sit at or under the 75W TDP, meaning that they can dispense with the PCIe power connector. The GTX 1050 features 640 CUDA cores with 2GB of GDDR5 VRAM while the GTX 1050 Ti has 768 CUDA cores with 4GB of VRAM. Though the GTX 1050 Ti ahs more VRAM than the GTX 1060 3GB, there are likely few scenarios where ti can make use of its full frame buffer before the GPU gets maxed out.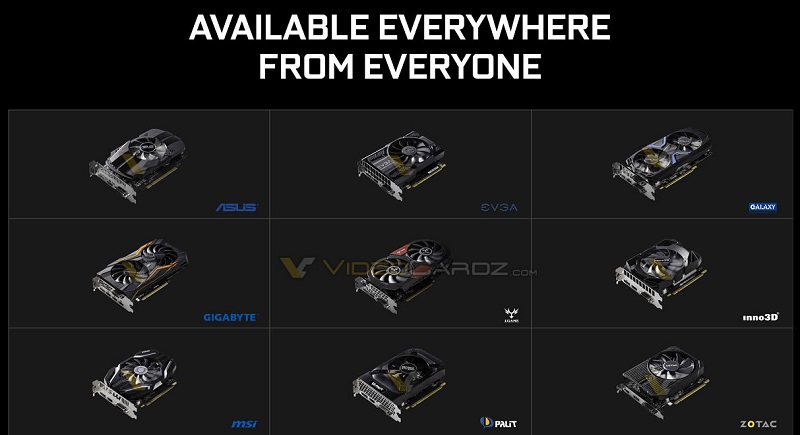 On launch date, 9 AIB partners will have cards ready for sale. These are the ASUS GTX 1050 (Ti) Mini, EVGA GTX 1050 (Ti) SuperClocked, GALAX GTX 1050 (Ti), GIGABYTE GTX 1050 (Ti), COLORFUL iGame GTX 1050 (Ti), INNO3D GTX 1050 (Ti) Compact, MSI GeForce GTX 1050 (Ti), PALIT GeForce GTX 1050 (Ti) and ZOTAC GeForce GTX 1050 (Ti) Mini.
Now that we know the GTX 1050 Ti price, it makes a lot more sense why AMD is reportedly cutting their RX 470 pricing. Previously, the price cut of the RX 470 by $10 didn't make a lot of sense if the GTX 1050 Ti was going to be priced at $149. The RX 470 at $179 would have already been a better deal. Now that the GTX 1050 Ti is actually at $139, its more reasonable that AMD would feel the need to cut the RX 470 prices just a little bit. It will be interesting to see how two sides compare once the GTX 1050 series launches.