NVIDIA GTX 770 2GB Graphics Card Review
---
---
---
Chris Hadley / 11 years ago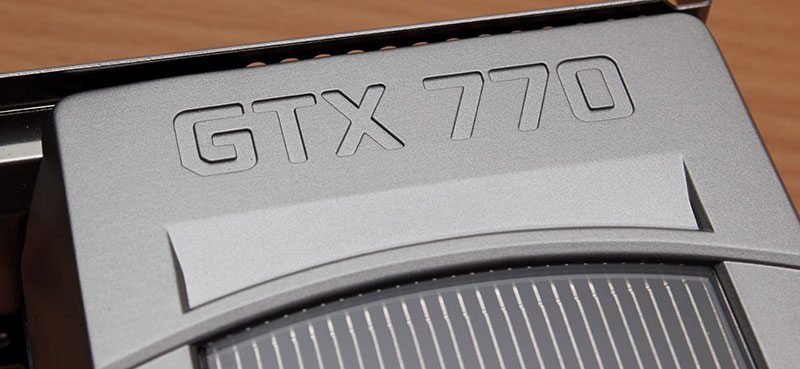 Last week we saw the release of NVIDIA's latest graphics range – namely the 700 series and its top model, the GTX 780. In many respects the GTX 780 brings a whole new level of performance to a greater audience and as I showed, there is only a small difference between the 780 and Titan on a single screen.
Working through the new 700 series line-up, NVIDIA are now lifting the lid on their next card, the GTX 770. Like the GTX 780, the GTX 770 has had many rumours surrounding its release and like the 780, these are all related to specifications, performance and most of all the GK104 core and a GTX 680. Like the GTX 780 I first of all want to put one of these rumours to rest and state the reason why. The one that I am referring to is the speculation that GTX680 owners would be able to turn their card into a GTX 770 through a BIOS update. Simply put this CANNOT be done. Whilst both cards share the same GK104 GPU core, there are a number of factors that lead to this impossibility. Like the 780 to Titan comparison, the GTX 770 has a slightly different revision of the GK104 core with varying number s of CUDA cores and texture units, however the most significant factor for the inability to 'convert' the GTX680 lies with the on-board memory.
One of NVIDIA's major shouting points with the GTX770 is the inclusion of memory that runs at a whopping 7Gbps at stock, these are no overclocked ICs either, they are entirely new, so unless you have the ability to unsolder and resolder the ICs on to a GTX 680 as well as change the PCB layout slightly, there is no possibility of changing your card from one to the other.