Nvidia GTX 980 Overclocked to 2.2 GHz!
---
---
---
Peter Donnell / 9 years ago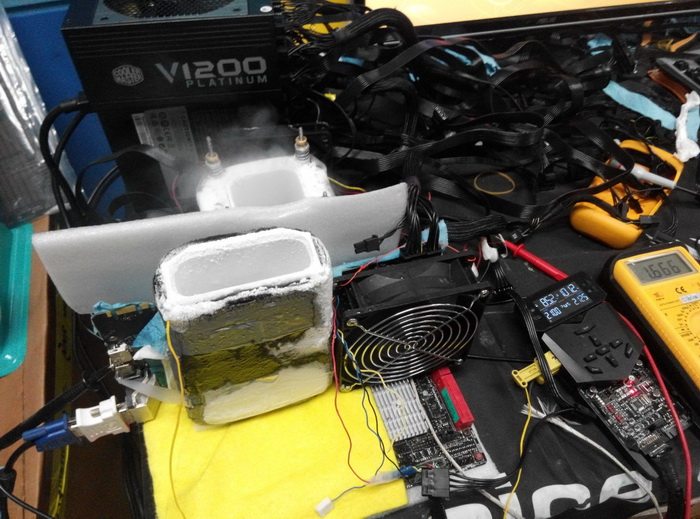 The Nvidia GeForce GTX 9xx range of graphics cards have launched with great success, they offered incredible out-of-the-box performance that has been impressing gamers around the world, but for some, that's not enough. The overclocking potential of the new cards have been begging to be pushed to the limits and now Swedish overclocker Elmor has taken his Asus GTX 980 Strix to set some new records.
Elmor pushed his Asus GTX 980 Strix to its limits using the Asus Rampage V Extreme motherboard, an Intel Core i7-5960X processor, 16GB of G.Skill DDR4 and a Cooler Master V1200 PSU; and let's not forget that he also used a generous helping of LN2 to push those GPU temperatures a long way into the minus.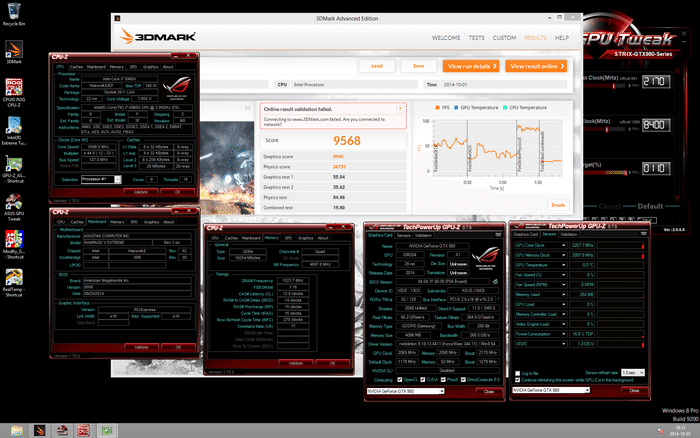 The Asus GTX 980 hit an incredible 2208 MHz with an effective memory speed of 8.4 Ghz. At the same time, Elmor also pushed the Intel Core i7-5960X to an equally impressive 5.586 Ghz. With those two running at such extreme clocks, Elmor was able to set a new single GPU world record for 3DMark's Fire Strike Extreme @ 9,568; that's almost double what I scored with a pair of overclocked Radeon R9 280X's.
Naturally you won't be getting this kind of performance at home, but it's great to see how far the hardware can really go. It's also a nice indication of the kind of performance we can expect from graphics cards in the not too distant future; if you haven't got any LN2, you'll just have to wait for the next, or the next-next generations of graphics cards and processors.
Thank you Chiphell for providing us with this information.
Images courtesy of Chiphell.