Nvidia Formally Investigating Reports of 4090 Power Adaptor Cables Melting
---
---
---
Mike Sanders / 5 months ago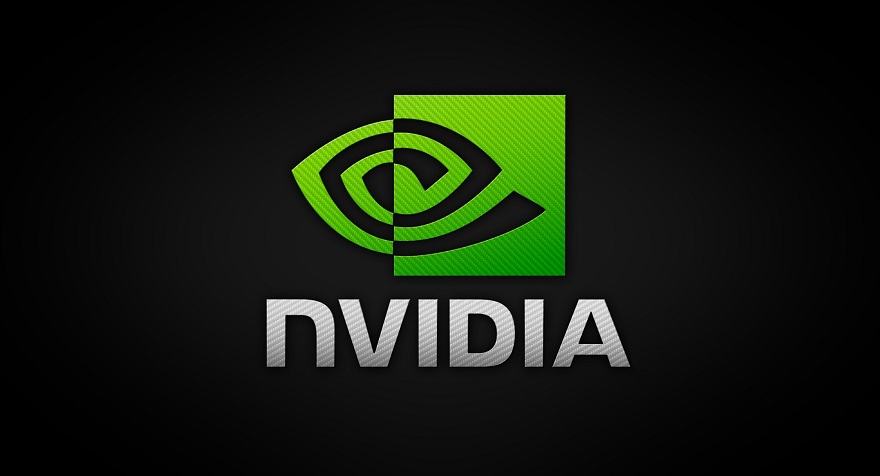 With the release of the new Nvidia GeForce RTX 4090, consumers have clearly been keen to check out the latest graphics card and particularly so in regards to flexing its incredibly potent muscles. For more than a few months now, however, concerns have been raised surrounding the 12-pin cable adaptors Nvidia has been supplying with the graphics card. – Issues have been raised over their method of power delivery and specifically so in regard to notably high thermal temperatures.
Is this something to be worried about though? Well, following a report via TechRadar, Nvidia seems to think so as following a number of Reddit users posting images of the cable (and GPU ports) melting, they are now formally investigating the matter.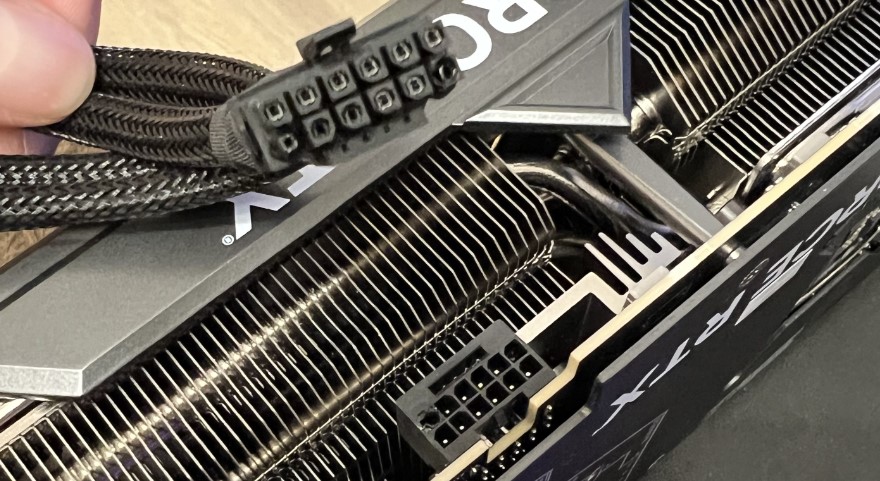 Nvidia Investigating Reports to Power Adaptor Cables 'Melting'
What makes this report particularly alarming is that rather than theory, the two Reddit users identified here have actually backed their claim up with somewhat alarming images. – Any way you look at this, it's hard to not be concerned!
In response to this matter, Nvidia has said:
"We are investigating the reports. We are in contact with the first owner and will be reaching out to the other for additional information."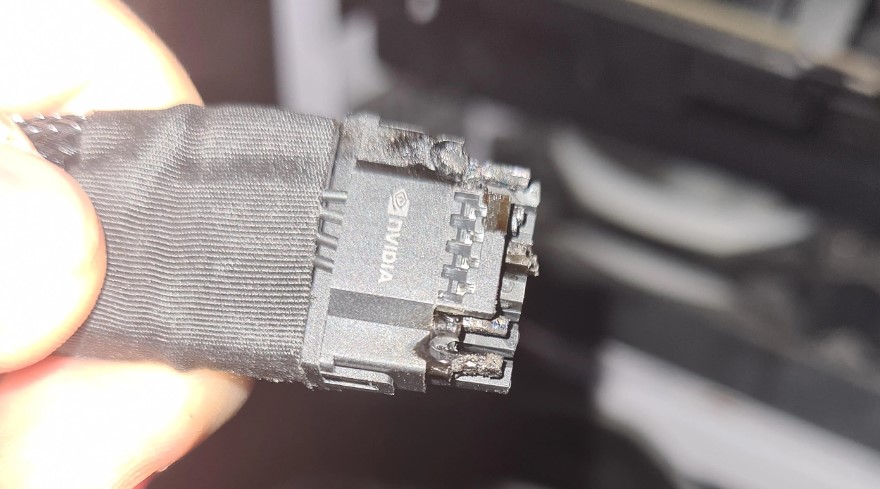 A Possible Cause?
One of the most consistent theories regarding this 'flaw' is when the cable is inserted at an incredibly tight angle. When immediately coming out of the GPU, unless circa 2-3 inches of relatively straight clearance is offered, it is theorised that this can create a thermal variance which, if accurate, would undoubtedly lead to the adaptor eventually getting hot enough to start, well… melting. – A factor which was confirmed by Corsair in an interview with us (video link) who said that this was pretty much the only scenario in which this could likely happen.
The bottom line though is that if you are using a 12VHPWR adaptor, don't panic, but until Nvidia provides an update, ensure that where the cable attaches to the GPU port that it isn't getting bent at any notably terse angles. If you're having to force a bend to get it to fit how you want it to, don't! – This could be one instance of 'good' and tidy cable management not being your friend here!
What do you think? – Let us know in the comments!