Nvidia Launches the 3080 Ti and 3070 Ti – Computex 2021
---
---
---
Mike Sanders / 1 year ago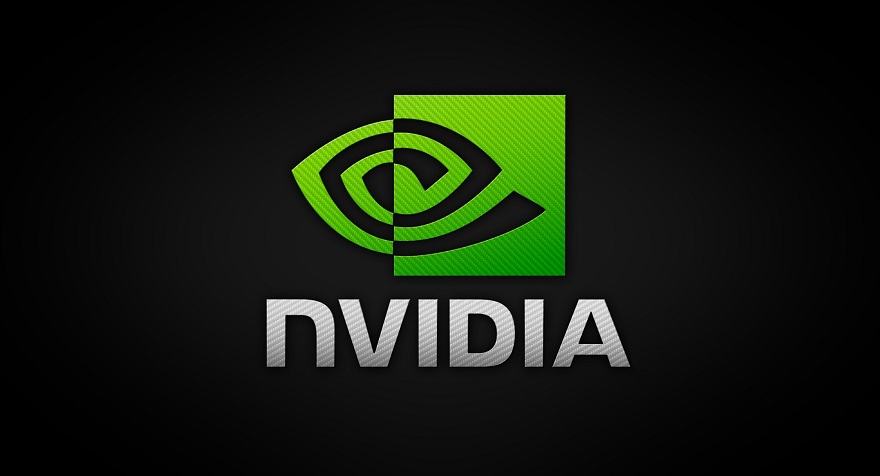 With Nvidia officially hosting their Computex 2021 showcase earlier this morning, the cat has been out of the bag for more than a little while now that two of the products set to be launched were almost certainly the 3070 Ti and, perhaps more interestingly, the 3080 Ti. Well, with the event now concluded, and in something that has literally surprised no one, Nvidia has finally confirmed all of the key information surrounding these graphics cards. Yes, we can now categorically confirm that the 3080 Ti and 3070 Ti are on the way!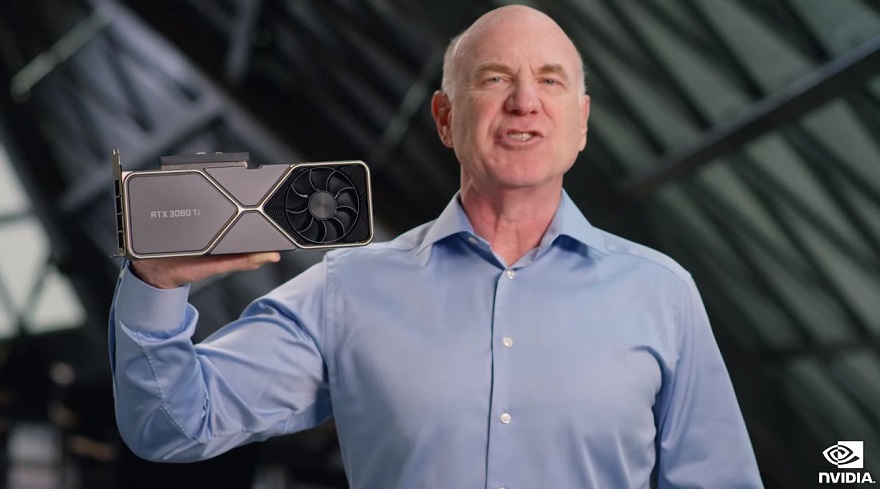 Nvidia Launches 3070 Ti and 3080 Ti
Now, similar to many keynote speeches Nvidia holds, the TLDR/TLDW version of it is that they talked a lot about ray tracing, reflex, DLSS, and how much the company has grown over the last couple of years. In other words, some fairly dry stuff we were entirely expecting to see mentioned as a bit of padding. Putting the graphics cards slightly on hold for one second, though, and don't worry, we will get onto them shortly, there were some interesting reveals:
"Dying 1983", a Japanese-style horror game was teased
Rainbow Six Siege, Icarus, and Red Dead Redemption 2 will get DLSS support
RTX is going to be enabled in a number of VR games
War Thunder, Naraka Bladepoint, Crossfire HD, and Escape from Tarkov will be getting Reflex support
DOOM Eternal will get both RTX and DLSS support
Nvidia Ampere laptops will be getting notably slimmer
With all that out of the way though, let's look at the 3070 Ti and 3080 Ti and see what we can expect.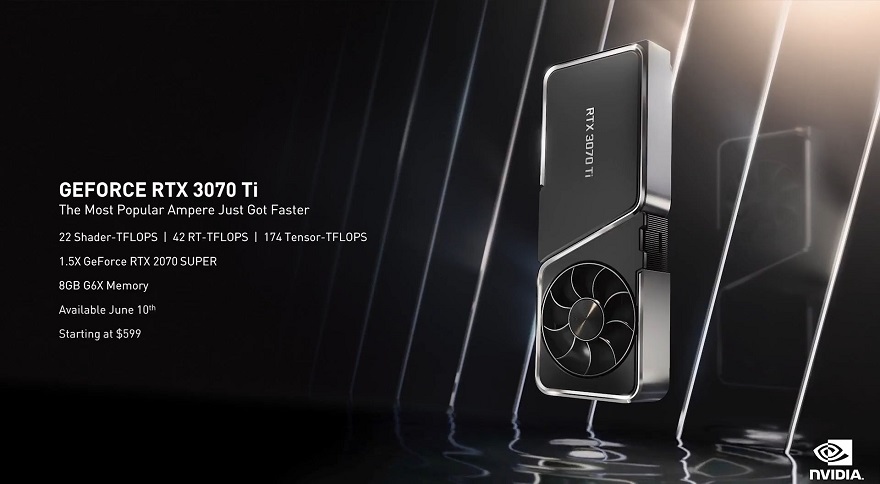 Graphics Cards – How Good is the 3070 Ti/3080 Ti?
Starting with the 3070 Ti, Nvidia has confirmed the above specifications and, in terms of comparative performance, they suggest that it will be roughly 50% faster (gaming-wise) than the 2070 SUPER. While some improvements have definitely been seen here from the standard model, the biggest notable change is the adoption of GDDR6X memory from the GDDR6 seen in the original 3070.
Set for release on June 10th, they have said that prices should start at $599. Don't worry, we'll be talking about this soon enough.
What about the 3080 Ti? Well, all the specifications (listed below) all seem to tie into the masses of leaks we saw leading up to the event with the 12GB of VRAM confirmed. Additionally, Nvidia has said that this should offer roughly 50% extra performance than seen from the 2080 Ti and will be released on June 3rd with a price starting at $1,199.
However, what is definitely curious about both graphics cards is that Nvidia, at least at the time of broadcasting, largely refrained from making any comparisons to the existing 30XX range. Is this something suggestive that, while clearly better than the standard 3070 and 3080, the gap isn't perhaps as huge as they might've liked?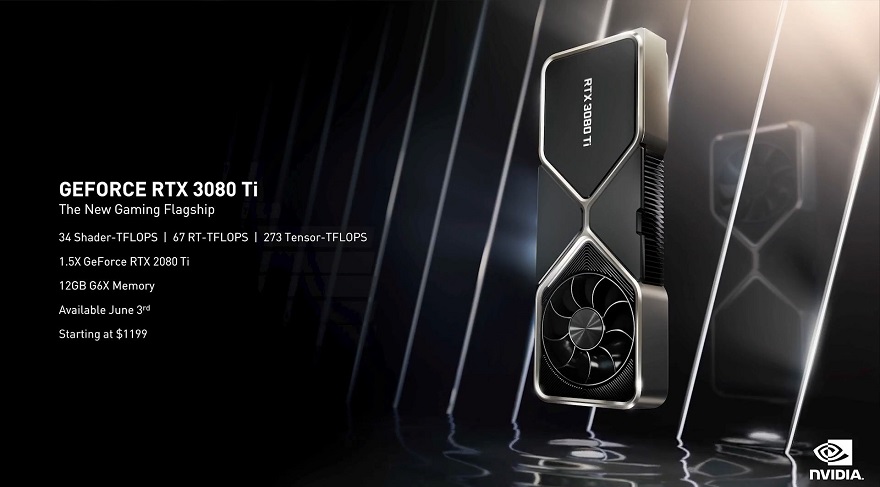 What Do We Think?
While both the 3070 Ti and 3080 Ti certainly look very tasty propositions, there are clearly still many question marks here as to exactly what level of performance we can expect from them. It is also mildly interesting that unlike every 30XX graphics card launch before, this time around Nvidia has refrained from giving consumers any sort of official MSRP. We instead have prices 'starting at', which sadly will still probably be something either unseen or unachievable given the current state of things.
However, if you do want to check the live stream out, you can either do so by checking out the embedded video below or manually via the link here! What do you think? – Let us know in the comments!