Nvidia Launches GeForce GTX 1080 Ti at GDC GeForce Celebration
---
---
---
Samuel Wan / 5 years ago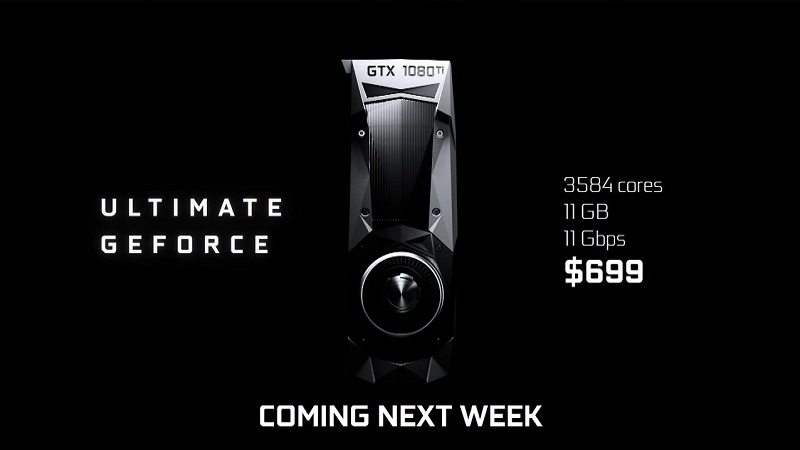 As expected, Nvidia has finally revealed their top dog graphics card for Pascal. Coming 9 months after the initial wave of GeForce 10 cards, the "Ultimate GeForce" runs the same GP102 die used in the Titan X Pascal. While Nvidia was a bit light on the details, we do have some specifications we can share with you right away.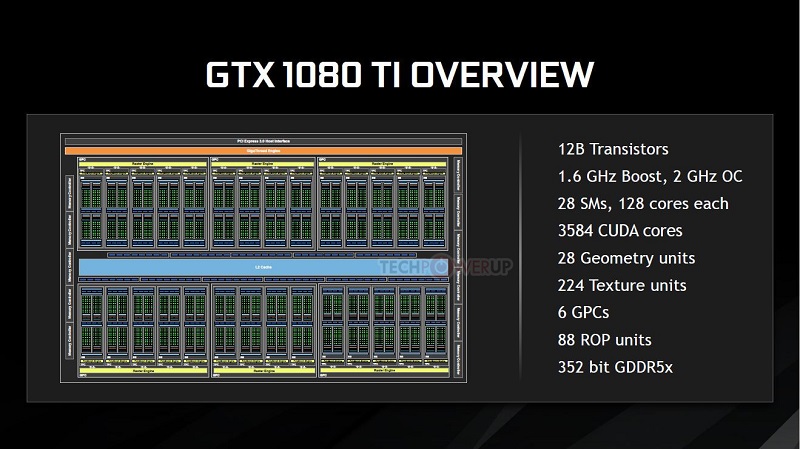 First up, the GTx 1080 Ti has a total of 12 Billion Transistors making up 3584 CUDA cores, 208 TMUs and 96 ROPs. Compared to the GTX 1080, it is a full 35% faster out of the box and is even faster than the Titan X Pascal due to it's higher clocks. There is a total of 11GB of GDDR5X over the 352bit interface with about 484 GB/s of bandwidth. Clocking in at 1600 MHz boost, it features a TDP of 220W, slightly less than the Titan X Pascal.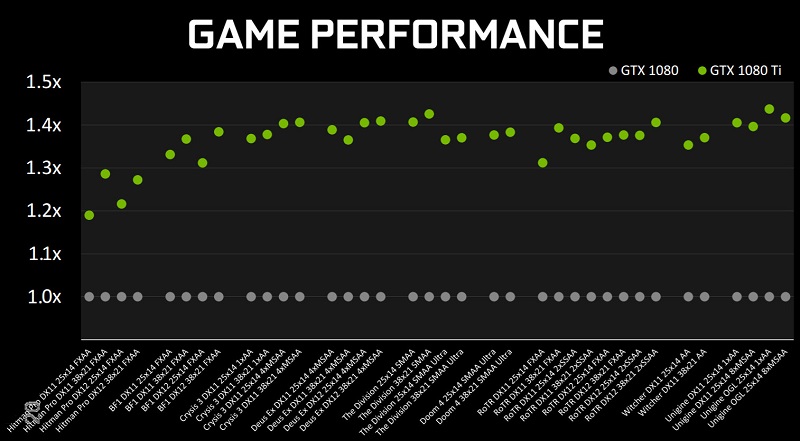 To cool the massive GPU, Nvidia has turned to a vapor chamber design. This is supplemented by a new cooling fin array arrangement which doubles the surface area. This makes it cooler than the GTX 1080 for either 2db less and 5c cooler. Even overclocked to over 2 GHz, the stock cooler has no issue with temperatures, keeping it at about 66 C. The power delivery system has been amped up to 250A and a dual 7 phase FET design for 14 FETs in total. Power is provided by a 6+8 pin PCIe power connectors.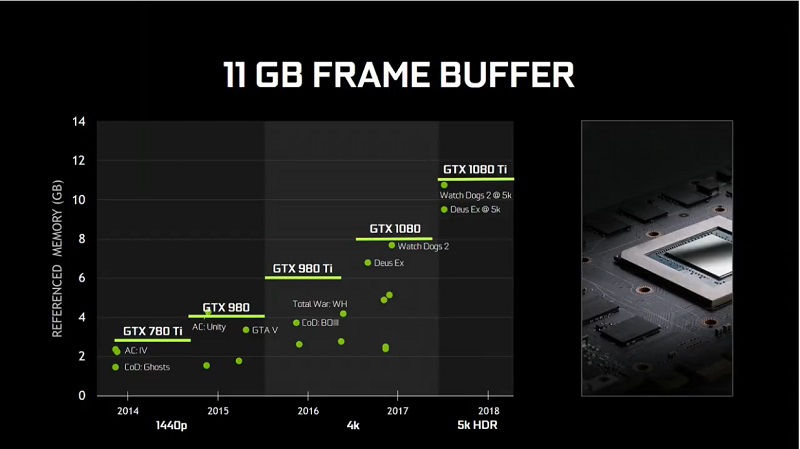 More importantly, Nvidia is setting the price at a relatively low bar. At just $699, the GTX 1080 Ti could be yours. Of course, I expect some compute power will be cut out compared to the Titan X Pascal. So far, Nvidia has not revealed if there will be any partner cards or will it be just a Nvidia exclusive. Given previous rumors, it is no surprise that the card is in full production and availability starts next week.