NVIDIA Lists 21 Games with RTX Real-Time Ray Tracing Support
---
---
---
Ron Perillo / 4 years ago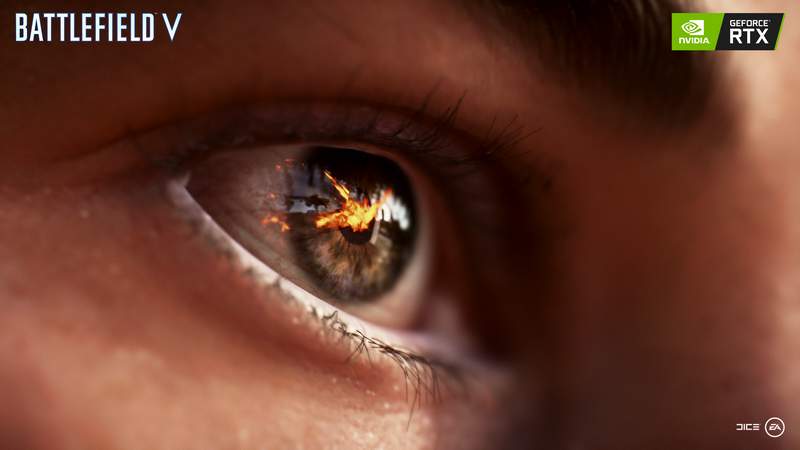 Ready for the Ray Tracing Revolution
As exciting as it is to know that the next generation NVIDIA GeForce 20-series cards have finally arrived, it is equally as enjoyable to see that it is capable of real time Ray Tracing. Furthermore, NVIDIA has announced that 21 titles already support this technology. So that means gamers do not have to wait for the developers to catch up and implement it. In fact, some of these games are already available. Some are also the most anticipated games this year.
Tony Tamasi, Senior VP of Content and Technology says that they are bringing this technology "10 years sooner than anyone could have ever imagined". It certainly seems that way after seeing the hardware light-ray acceleration demos from Gamescom 2018.
Which Games are RTX Ready?
The two games headlining Gamescom were Shadow of the Tomb Raider and Battlefield V, both coming out within the next two months.  In addition to these games, Remedy's Control also makes use of of the RTX platform very well.
Here is the list of the 21 games and their release dates if they are not out yet: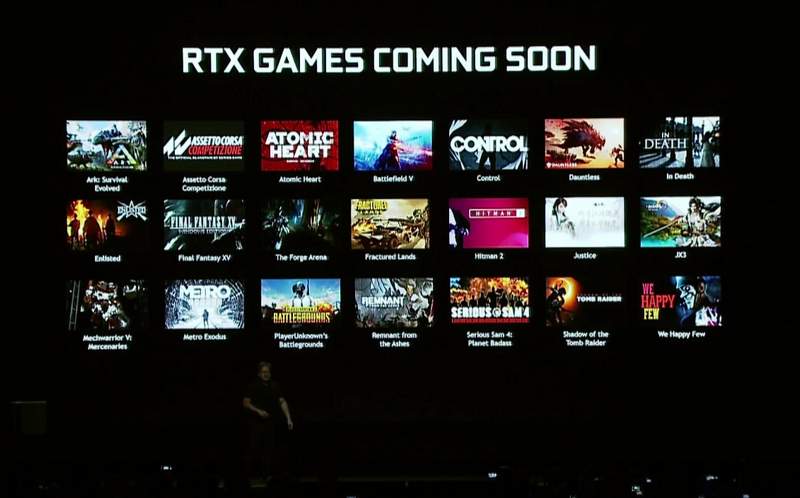 Ark: Survival Evolved
Assetto Corsa Competizione (September 12, 2018)
Atomic Heart (2019)
Battlefield V (October 11, 2018)
Control (2019)
Dauntless (Q4 2018)
In Death
Enlisted
Final Fantasy XV
The Forge Arena
Fractured Lands
Hitman 2 (November 13, 2018)
Justice (October 26, 2018)
JX3
Mechwarrior V: Mercenaries (Q1 2019)
Metro Exodus (February 22, 2019)
PlayerUnknown's BattleGrounds
Remnant from the Ashes (2019)
Serious Sam 4: Planet Badass (TBA)
Shadow of the Tomb Raider (September 14, 2018)
We Happy Few
UPDATE:
NVIDIA clarifies that not all 21 games will have the real tracing features. Instead some of them will use other aspects of RTX technology, not necessarily the Ray Tracing feature. The ones with definite Ray Tracing feature includes the following:
Assetto Corsa Competizione
Atomic Heart
Battlefield V
Control
Enlisted
Justice
JX3 
MechWarrior 5: Mercenaries
Metro Exodus
ProjectDH
Shadow of the Tomb Raider
The rest incorporate NVIDIA's DLSS or Deep Learning Super Sampling. These games include:
Ark: Survival Evolved
Atomic Heart
Dauntless
Final Fantasy XV
Fractured Lands
Hitman 2
Islands of Nyne
Justice
JX3 
Mechwarrior 5: Mercenaries
PlayerUnknown's Battlegrounds
Remnant: From the Ashes from
Serious Sam 4: Planet Badass
Shadow of the Tomb Raider
The Forge Arena
We Happy Few