Nvidia Named As Official Battlefield 2042 Partner
---
---
---
Mike Sanders / 2 years ago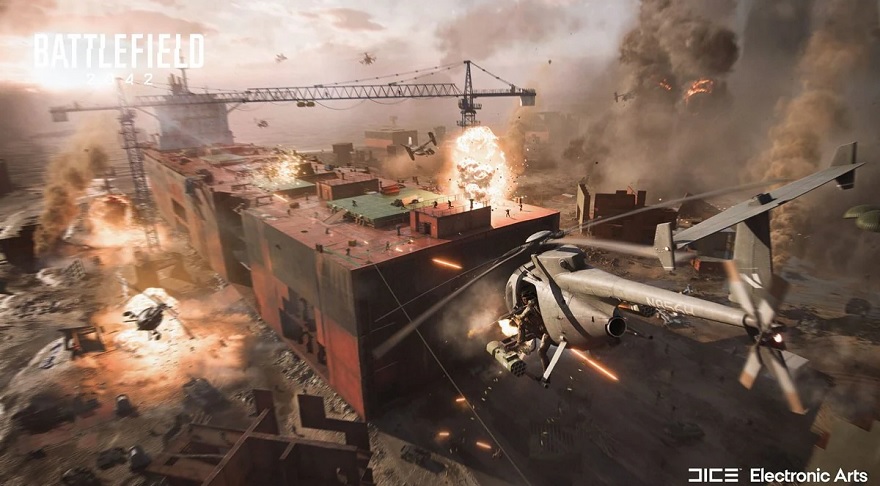 With Battlefield 2042 set to release on October 24th this year, there is a lot of anticipation from fans that this will be the return to form that the franchise has so desperately needed in recent years. In terms of the graphical glory, however, it would appear that Nvidia GPU owners can expect some advantages as following a report via TechPowerUp EA and Dice have formally confirmed that Team Green will be the official partner for the upcoming title!
Battlefield 2042 Goes Green
In announcing the news, EA has confirmed that Battlefield 2042 will offer (presumably on its release) support for both Nvidia's DLSS technology as well as ray-tracing. In terms of the console release, EA has also confirmed that the primary platform for Battlefield 2042 will be the Xbox Series X/S. Although it will, of course, still be coming out on both the PS4 and PS5. I mean, it would be financial suicide if it didn't!
What Do We Think?
Having been a huge fan of the Battlefield franchise, but not so much the more recent titles, I must admit that I have some exceptionally high hopes for Battlefield 2042. At this point, though, it's still hard to know for certain whether this game is truly going to get back to its roots or whether this is going to be yet another swing and miss with the gaming community. For those PC gamers with Nvidia 20XX or 30XX GPUs, however, the news is certainly looking promising in terms of performance and eye-candy!
What do you think? – Let us know in the comments!