Nvidia GeForce NOW Leak Hints at PlayStation Exclusives Heading to PC
---
---
---
Mike Sanders / 10 months ago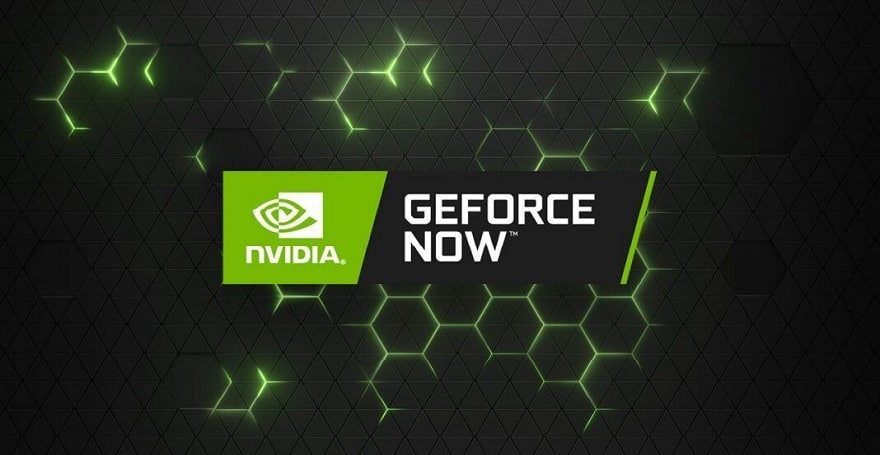 One of the biggest requests of PC gamers has undoubtedly been for Sony to port more of their PlayStation exclusive titles over to their platform. Now, admittedly, it's understandable why they wouldn't want to do this for Microsoft/Xbox, being the direct console competition and all, but there is very little logical reason why they couldn't do more for the PC community. Put simply, and by and large, we're not competition, we're an alternative.
While Sony has gently opened the door with titles such as Horizon Zero Dawn, Detroit Become Human, and Death Stranding, however, there is clearly a lot more that they could allow to be brought over. And, we should note, rumours have been suggesting for more than a while now that they have been getting more and more open to the possibility of doing just that. Particularly given that the handful of titles that have already been ported have, generally speaking, done very well in terms of sales.
Following a report via Videocardz, however, leaked information from the Nvidia GeForce Now server has highlighted that not just a few, but masses of PlayStation exclusive titles might be heading to the PC in the near future!
Nvidia GeForce NOW Hints at Playstation to PC Ports!
While a check of the Nvidia GeForce NOW app doesn't, on the surface, confirm this, a user decided to conduct a very specific query on the server database. Following this, various listings have been discovered that strongly suggest that PC ports for many PlayStation exclusive titles are, at least potentially, on the way. Some of the more notable references include:
God of War
Demon's Souls
Ghost of Tsushima
Ratchet & Clank
Horizon: Forbidden West
Gran Turismo 7
Returnal
Final Fantasy VII Remake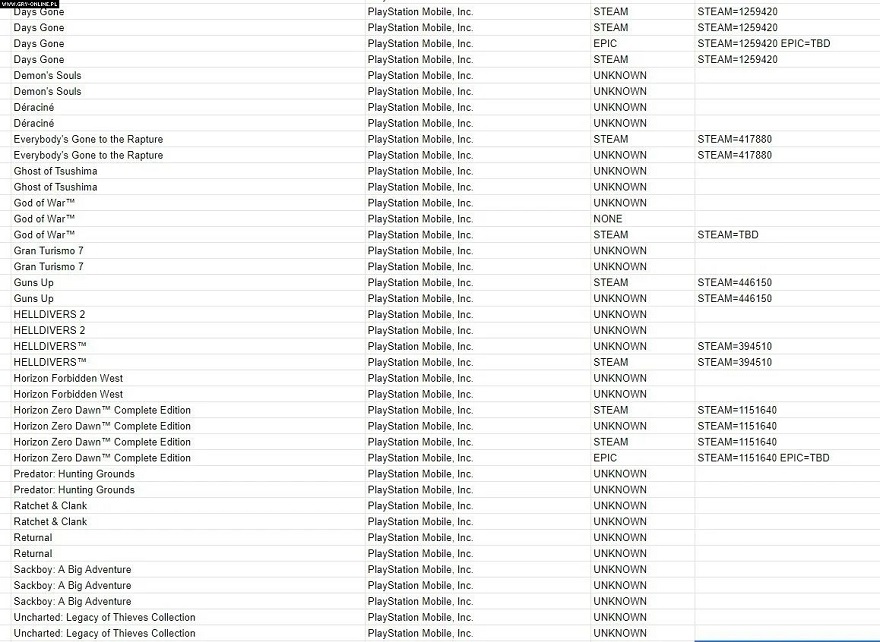 The plot does, however, thicken even more considerable with a mention of the Nintendo Wii exclusive 'New Super Mario Bros Wii' also potentially heading to PC (not including the recent Switch re-release). And yes, this image has reportedly been taken directly off the Nvidia GeForce NOW server and that certainly seems to dismiss any possibility that this has been faked.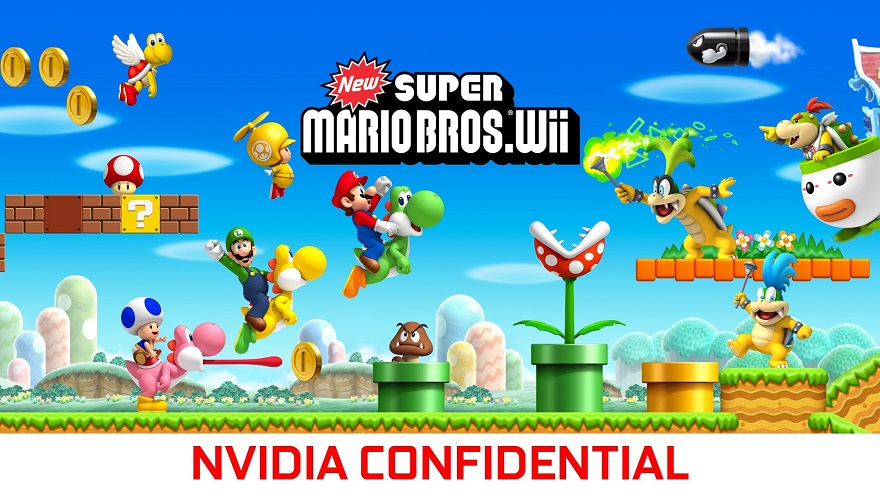 What Do We Think?
Since the leak was posted online, Nvidia has issued a statement in which they say:
"NVIDIA is aware of an unauthorized published game list, with both released and/or speculative titles, used only for internal tracking and testing. Inclusion on the list is neither confirmation nor an announcement of any game. NVIDIA took immediate action to remove access to the list. No confidential game builds or personal information were exposed."
While this would appear to, therefore, shut these rumours down, it still remains a matter of huge curiosity as to why those listings are there in the first place. Yes, placeholders are common enough. It is, however, very unusual to see such a comprehensive number of titles directly referenced as clearly as this. – As for whether this is happening or now though, at the time of writing, we have no idea. If true though, this is definitely something to get very excited about! – For me personally though, the only thing I find mildly surprising is that with so many major titles mentioned, there is nothing here about Bloodborne. Not just because this is the most requested PC port around, but because there have been many rumours over the last few months that such a project (initially PS5 timed exclusive, then PC) was in the works.
What do you think? – Let us know in the comments!