NVIDIA Opens Pre-Orders for Quadro RTX 5000 and RTX 6000
---
---
---
Ron Perillo / 4 years ago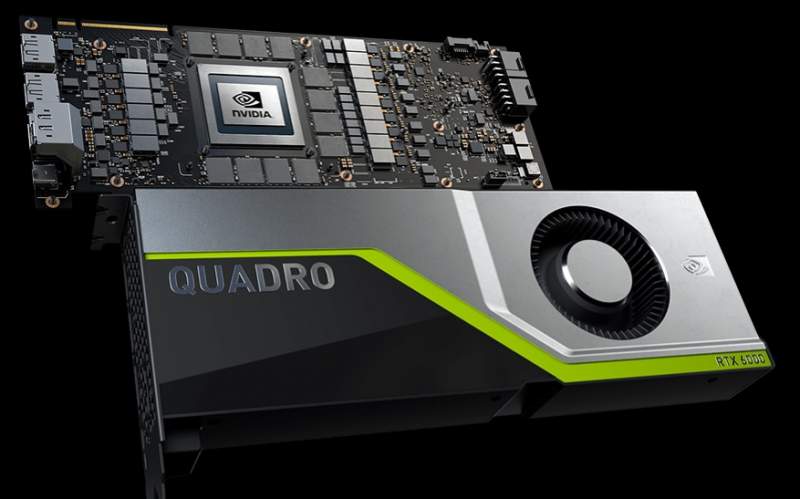 Next-Generation Quadro Now Available
NVIDIA announced their Quadro RTX graphics cards back in August. Now two of these professional Turing-based video cards are finally available for pre-order: the RTX 5000 and the RTX 6000.
According to NVIDIA, the Turing architecture is their most important innovation in computer graphics in more than a decade. They have even enhanced the RTX development platform with new AI, ray tracing and simulation SDKs. All taking advantage of the Turing GPU's capabilities.
What are the Specs of These Quadro RTX Cards?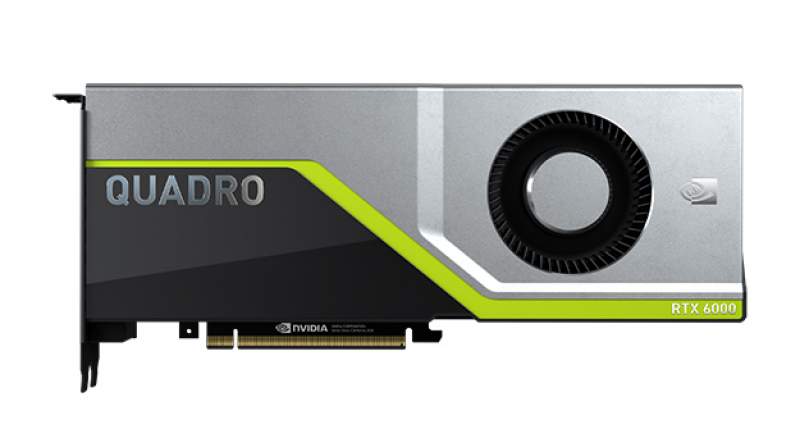 As the name suggests, the RTX 6000 is the higher end of the two. It has 4,608 CUDA cores, 576 Tensor cores and 72 RT cores. This is actually exactly the same as the upcoming higher-end RTX 8000, both having a full bore TU102 GPU. The main difference being the GPU memory size. The RTX 8000 has 48GB of GDDR6, while the RTX 6000 has 24GB of GDDR6.
In comparison, the RTX 5000 has 3,702 CUDA cores, 384 Tensor cores and 48 RT cores. It also has less memory with 16GB of GDDR6.
In terms of performance, both the RTX 8000 and RTX 6000 are capable of 10 Giga Rays/Sec, and have 16.3 TFLOPS FP32 performance. Meanwhile, the RTX 5000 can do 8 Giga Rays/Sec and has 11.2 TFLOPS FP32 performance.
How Much are the Quadro RTX 6000 and RTX 5000 Video Cards?
NVIDIA is limiting the pre-order to five units per customer. In terms of pricing, the Quadro RTX 5000 starts at $2,300 USD while the RTX 6000 starts at $6300 USD. The top-end RTX 8000 is not available yet. However, that one is going to cost $10,000 USD.