NVIDIA Preparing GTX 1070 Ti to Go Against RX Vega 56?
---
---
---
Ben Jones / 5 years ago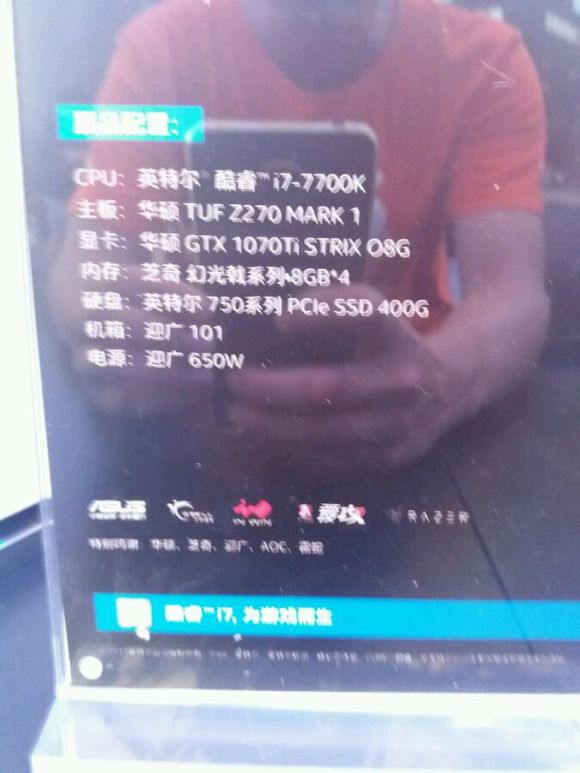 Rumours are circulating from the far East of a new GeForce GTX 1070 Ti graphics card coming out. The news started rumbling yesterday across Chinese forums and some even claim to spot it already. A user from the Baidu forums even snapped a photo of a pre-built gaming machine already with the new GPU. Specifically, it appears to be an ASUS model GTX 1070 Ti STRIX 08G.
Why would NVIDIA Release a GeForce GTX 1070 Ti Now?
The only likely explanation is that they want to answer AMD's Radeon RX Vega 56 graphics card directly. Although the flagship RX Vega 64 fails to trump their GTX 1080 Ti graphics card, the RX Vega 56 is still able to be competitive in its segment. For now it appears to be directly for the OEM market in Asia, hence a user was able to find it inside a pre-built system. Whether this video card is going to be released as a separate product is another question entirely. The Chinese market specifically always gets special models that are not available anywhere else since they have a very large OEM market. So it might also be a possibility depending on NVIDIA's sales that they will keep it in that region unless absolutely necessary.
As to its specifications, Chinese tech site MyDrivers suggests that it is a cut down GTX 1080 GPU. Likely having 2304 CUDA cores, which is in between the GTX 1080's 2560 and the GTX 1070's 1920. That configuration should be more than good enough to best the Radeon RX Vega 56. The memory configuration is uncertain whether it uses GDDR5 or GDDR5X, although it is an 8GB card.