Nvidia Revealed as First CES 2017 Keynote
---
---
---
Peter Donnell / 5 years ago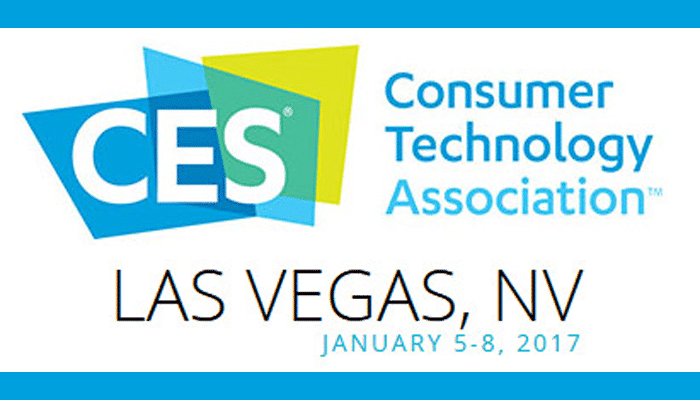 The Consumer Technology Association (CTA) has announced that its first keynote speaker for CES 2017 will be legendary GPU manufacturer NVIDIA. It seems that the GPU manufacturer will be making a big return to CES as bi co-founder and CEO Jen-Hsun Huang will deliver the event's preshow address at 6:30 PM on Wednesday, Jan. 4.
"NVIDIA plays a central role in some of the most important technology forces changing our world today," said Gary Shapiro, president and CEO, Consumer Technology Association. "Its work in artificial intelligence, self-driving cars, VR and gaming puts the company on the leading edge of the industry. Mr. Huang is a visionary CEO who consistently anticipates trends well before their arrival. I am especially pleased to welcome him to the keynote stage given the growth we've seen in all of these areas on the CES show floor."
The Autonomous Vehicle Marketplace, formally known as Vehicle Intelligence, has grown by 75 percent since its inception at CES 2014. NVIDIA will exhibit alongside automotive manufacturers in the North Hall at CES 2017. Plus, more than a dozen CES conference sessions are dedicated to autonomous vehicles and vehicle technology.
Huang co-founded NVIDIA in 1993 and has served since then as president, chief executive officer and a member of the board of directors. Noted by Harvard Business Review as one of the world's 100 best-performing CEOs, he is a recipient of the Dr. Morris Chang Exemplary Leadership Award from the Global Semiconductor Association and has received other accolades, most notably the Daniel Epstein Engineering Management Award from the University of Southern California, and an honorary doctorate from Oregon State University. He is also a founding honoree of the U.S. Immigrant Entrepreneur Hall of Fame.
NVIDIA has spent the last two decades pioneering graphics processing unit (GPU) computing. It invented the GPU in 1996 and has transformed it into a computer brain that gives humans the power to simulate virtual worlds and gives computers the intelligence to understand the real world. NVIDIA is now the world leader in AI computing-turning science fiction into reality.
CES will run Jan. 5-8, 2017, in Las Vegas, NV and eTeknix will be there to cover all the latest and greatest news as it happens.