Nvidia Reveals Custom RTX 3080 "Overwatch" Graphics Card
---
---
---
Mike Sanders / 1 year ago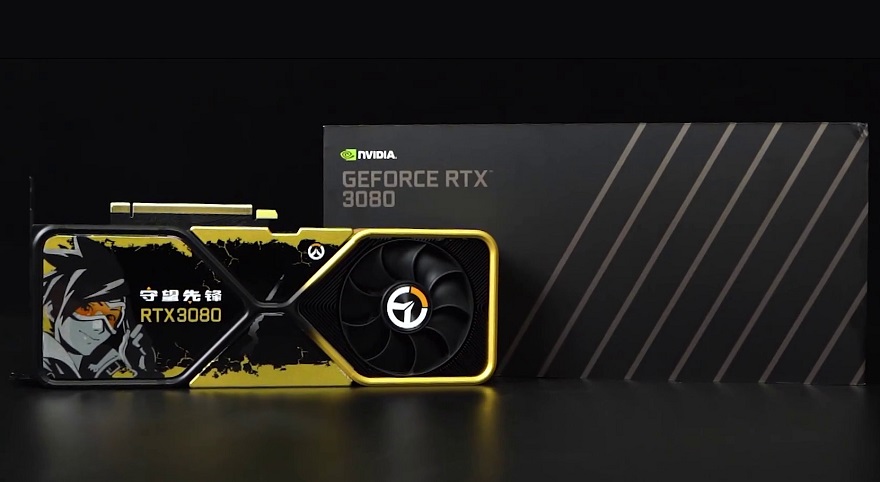 Nvidia is certainly no stranger to allowing third parties to customize their graphics card designs. Well, by design, what we really mean is aesthetics. For example, you may recall a little over a year ago, Nvidia unveiled a custom 'Cyberpunk 2077' themed 2080 Ti (and even gave them away in a competition!). – Well, following a report via Videocardz, it would appear that Team Green has been at it again, but this time they've decided to give 'Overwatch' a little love!
Nvidia GeForce RTX 3080 "Overwatch" Edition
Reportedly commissioned by Nvidia's Chinese arm, what we have here is a Founders Edition 3080 that has been tweaked out with more than a few Overwatch themes, logos, and images. Key among which is possibly the nice large image of Tracer on the backplate. Albeit, given that this was made in China, I'm somewhat surprised they didn't go for Mei…
However, this rather sleek design is just the latest to have been created via the 'GeForce Garage' program. We do, however, suspect that there is going to be something of a downside if you are rather attracted by this design. And no, we're not just talking about the overall shortage of GPUs at the moment.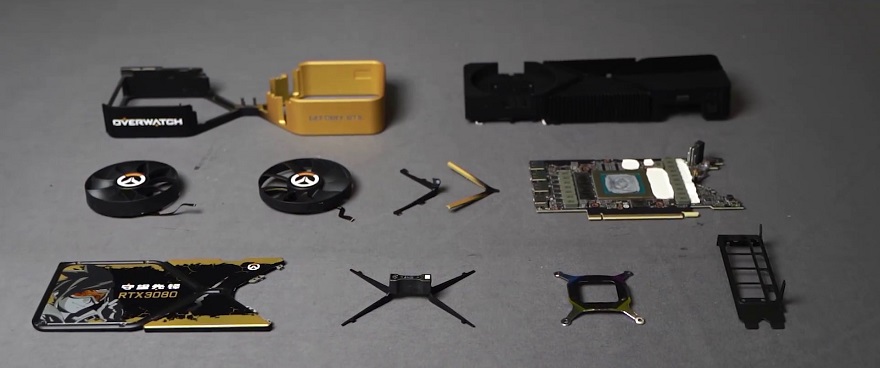 What Do We Think?
While this custom design is undoubtedly very nice to look at, it's understood that this has been a 'one-off' concept. As such, it's entirely possible that Nvidia has done this just because they can, or alternatively, they might be planning to arrange this as a 'giveaway' prize solely for its Chinese customers. Even if this does eventually get made in greater numbers though, we wouldn't expect there to be any sort of real commercial availability.
So, while certainly nice to look at, that's probably all you're ever going to be able to do with this one! Then again, we could probably say that about most 30XX GPUs at the moment.
What do you think? – Let us know in the comments!