NVIDIA Rolls Out 397.64 GameReady Drivers for Conan Exiles
---
---
---
Ron Perillo / 3 years ago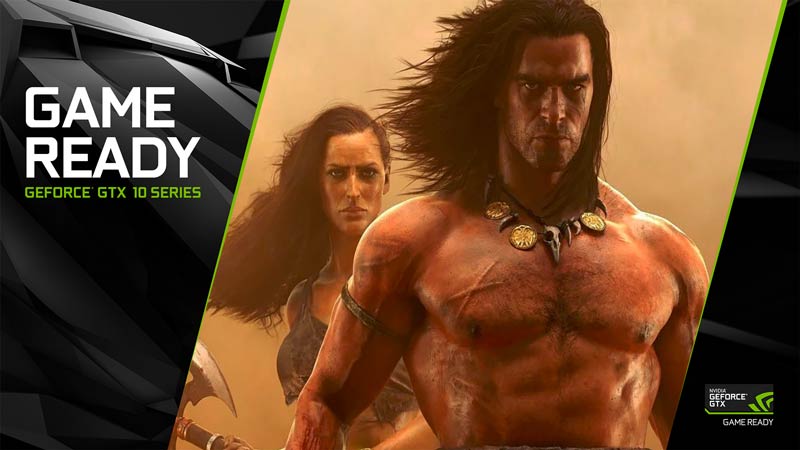 New GameReady Driver Set from NVIDIA
NVIDIA has been cranking out the driver releases fast lately. Their latest WHQL release just happens to contain GameReady optimizations for three new games. This includes Conan Exiles, Pillars of Eternity II: Deadfire, and Destiny 2: Warmind.
Funcom's Conan Exiles has finally left Steam Early access. The open-world survival-adventure game is close to the Robert E. Howard literary original, rather than the movie. It has both single-player, co-op and multi-person public and private servers that can be either PvE or PvP focused. In terms of NVIDIA compatibility, Conan Exiles comes ready for Ansel. Players can capture 2D, 360 and virtual 360 screenshots from within just by simply pressing Alt+F2 while playing.
Pillars of Eternity II: Deadfire on the other hand is Obsidian Entertainment's massive RPG. In usual Obsidian fashion, it is well received and critically acclaimed. At least a GTX 960 graphics card is required in order to fully enjoy this game.
Lastly, the third game receiving the GameReady optimization is Warmind, the second expansion for Destiny 2. This DLC brings a number of new features including the Spire of Stars Raid Lair and an all-new Escalation Protocol ritual activity. Plus, it comes with new themed weapons, armor, and gear to earn, and new Story missions and Strikes. To get the most out of Destiny 2, at least a GeForce GTX 970 graphics card is recommended.
What Else is New in GeForce 397.64 WHQL?
Aside for the GameReady updates, 397.64 brings SLI profile support for Kingdome Come: Deliverance, as well as GRIP. Support for Microsoft Surface Books with NVIDIA GPU are also now present. For more details, check out the full 397.64 release notes available at the GeForce website.
Where Can I Download These Drivers?
Simply head on to GeForce.com or follow this link to download the latest drivers. Users with GeForce Experience can also update the driver from within the application. Simply fire up GeForce Experience and click on the "drivers" tab.