Nvidia Shield Android TV Review
---
---
---
Peter Donnell / 7 years ago
Introduction
---
The Nvidia Shield TV is here at last, the much-anticipated successor to the already feature packed and exciting line of Android-powered Nvidia gaming devices. The original Shield is a great little hand-held, and we've tested it extensively since it was released, pushing the limits of what can be done with it, just check out the links below to see more. Then we have the Shield Tablet, a mini powerhouse of mobile gaming that still dominates the mobile gaming market for Android, in my opinion at least. Now we've got the Shield TV, a set-top box packed with some of the latest and greatest Nvidia mobile hardware, promising greater performance than any previous Shield devices, and more than any other competing devices on the market.
"NVIDIA SHIELD is an amazing Ultra HD streaming media player, delivering incredible resolution in favorite apps like Netflix 4K and YouTube 4K, YouTube, KODI (XBMC), and PLEX. Vivid 10-bit color and rich Dolby 7.1 surround sound make this a true home theater experience. Or plug your headphones into your SHIELD controller or SHIELD remote for a private listening experience." said Nvidia
Equipped with the powerful new Nvidia Tegra X1 processor, which features an impressive 256-core GPU and 3GB of RAM, offers up 4K capability, support for a huge range of video and audio formats, 16GB of storage, high-speed networking and so much more; I'm amazed this little box only costs £149.99!
"Explore a world of entertainment, powered by Android TV. Tap into Google Play™ for a huge, dynamic selection of movies, TV shows, and apps. Say "Oscar-winning movies" or "launch Netflix" and let Google's advanced voice commands do the work for you. Get personalized recommendations on your home screen. Even cast a show or pictures to your TV from your PC, Android, or iOS device with built-in Google Cast. SHIELD makes it fast and easy." Said Nvidia
Equipped with a range of cool apps as standard, you'll also find Shield Hub, Nvidia GRID and more, so there's no doubt that this is going to be a multimedia powerhouse right out of the box.

The packaging is nice and tidy, with a good image of the Shield on the front, as well as the main spec; such as this being the 16GB model.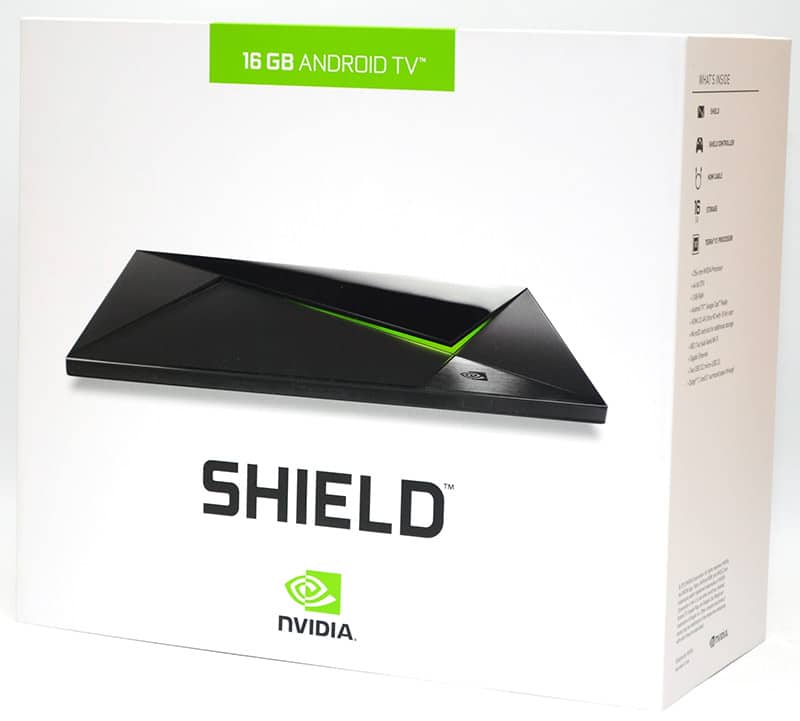 Around the back, we can see it's powered by Android TV, supports voice search, 4K and gaming.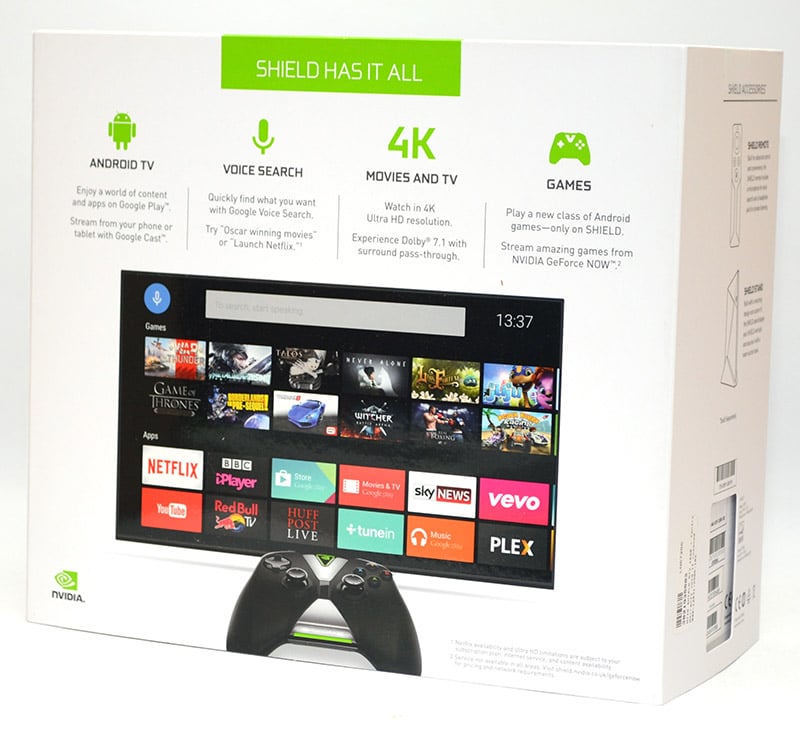 As a nice bonus, we also have the Shield remote, an optional £39.99 accessory.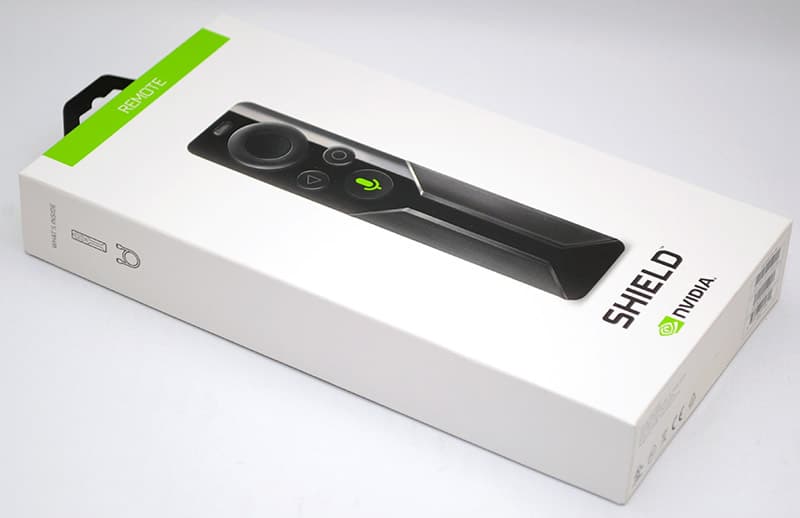 The remote is super sleek, with a nice mixture of brushed aluminium finishes and a few simple buttons. The microphone button lights up in green when pressed and theirs a microphone at the top for voice controls.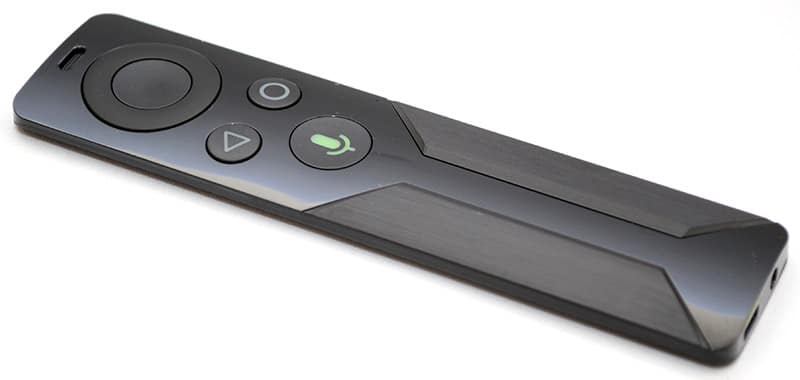 At the base, a small micro-USB recharging port and a 3.5mm jack for headsets/headphones.

And finally, a brushed aluminium back.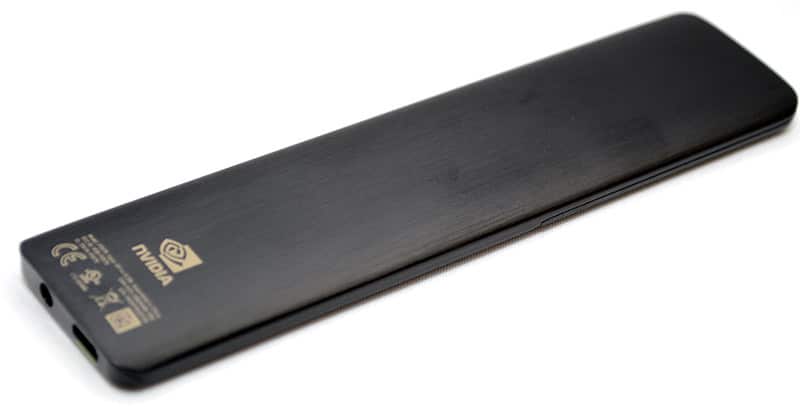 It fits nicely in your hand and the control buttons are simple enough, a directional D-pad with a central select button, as well as a back and ok button below that.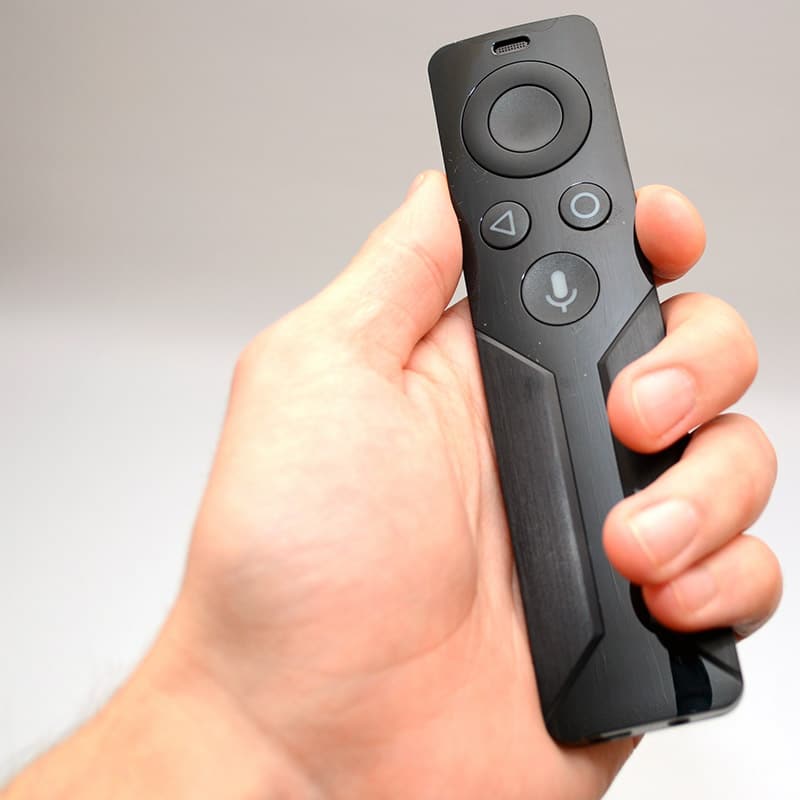 Opening up the box, everything is very nicely packaged.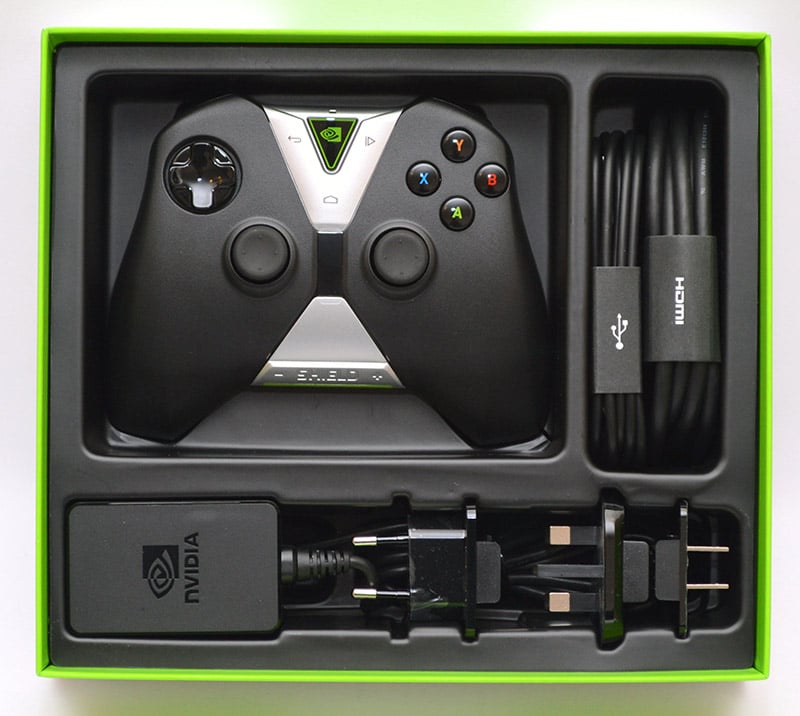 There's a modular plug for international users, HDMI cable, micro USB cable, Shield controller and a support guide.