NVIDIA Working on Multi-Chip-Module GPUs
---
---
---
Ashley Allen / 6 years ago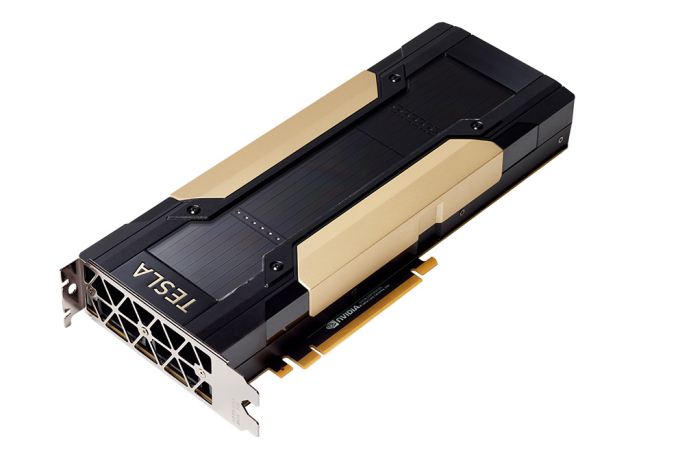 Moore's Law, though being pushed to the limit, is restricting processor development. New GPU architecture, for example, will rely on a 7nm process. Can wafers get much smaller than that and remain competitive? NVIDIA, though, thinks it has an alternative: Multi-Chip-Module (MCM ) GPUs.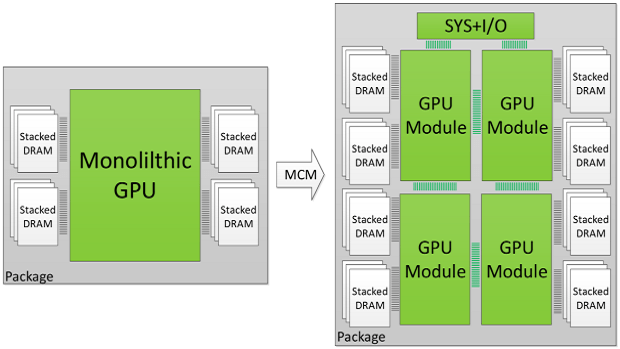 Multi-Chip-Module GPUs
NVIDIA – with Arizona State University, University of Texas, and Barcelona Supercomputing Centre researchers – published a new paper on MCM GPUs. MCM GPUs, the researchers claim, bypass the Moore's Law performance plateau on "single monolithic GPUs". Or, as NVIDIA puts it:
"Historically, improvements in GPU-based high performance computing have been tightly coupled to transistor scaling. As Moore's law slows down, and the number of transistors per die no longer grows at historical rates, the performance curve of single monolithic GPUs will ultimately plateau. However, the need for higher performing GPUs continues to exist in many domains."
MCM-GPU: 26.8% Faster Than Multi-GPU
The paper details how researchers tested new MCM GPUs in laboratory conditions. The results show that MCM GPUs are nearly 30% faster than a comparable Multi-GPU system:
"Our evaluation shows that the optimized MCM-GPU achieves 22.8% speedup and 5x inter-GPM bandwidth reduction when compared to the basic MCM-GPU architecture. Most importantly, the optimized MCM-GPU design is 45.5% faster than the largest implementable monolithic GPU, and performs within 10% of a hypothetical (and unbuildable) monolithic GPU. [W]e show that our optimized MCM-GPU is 26.8% faster than an equally equipped Multi-GPU system with the same total number of SMs and DRAM bandwidth."
Given that the above results relate only to laboratory conditions, we won't see the benefits of the research for a least a couple of GPU generations. A long-term plan, albeit an exciting one. Can you wait a decade for NVIDIA's MCM-GPUs?