Nvidia's 64-bit Tegra 6 To Power The First 64-bit Android Devices
---
---
---
Gabriel Roşu / 9 years ago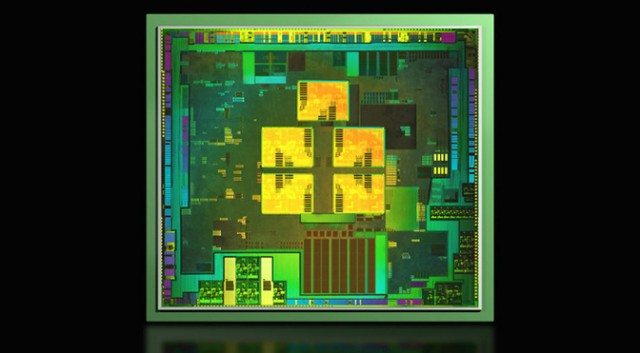 Thanks to a report from ExtremeTech, NVIDIA may have bumped up their release roadmap by sucking Tegra 6 aka "Parker" from 2015. Instead, Parker will see the light of day in late 2014 itself, and will also be the first 64-bit NVIDIA chipset. The report is based on new findings which indicate NVIDIA licensed and began working on ARMv8 64-bit architecture back in late 2010/early 2011 itself. 64-bit "Denver" cores should be ready for sampling in early 2014 itself.
No one can deny that Tegra 4 is a much more competitive chip than the Tegra 3 was last year, but Qualcomm's custom Krait cores and quick design iteration have allowed it to nearly take over the Android device ecosystem. There are only a handful of devices announced with Tegra 4 chips, and one of them is Nvidia's own Shield console. Meanwhile Snapdragon 600 and 800 power almost every high-end smartphone and tablet from 2013.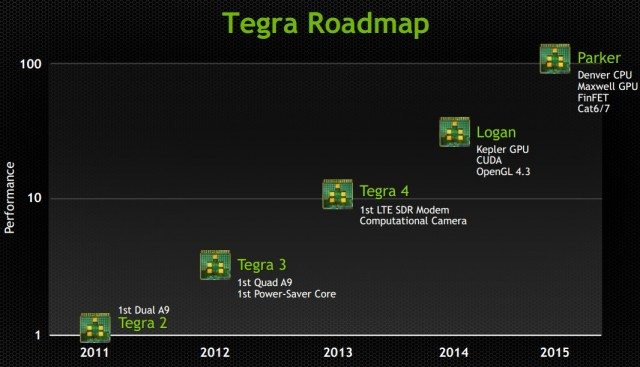 Over the last few years, Nvidia has no doubt poured many millions of dollars into Project Denver and the Parker SoC. Qualcomm is surely working toward a 64-bit chip down the road, but the company has been tight-lipped about future plans. The last thing Nvidia wants is for the market leader to beat it to ARMv8 with 64-bit. Whether or not 64-bit has real utility on mobile devices running 32-bit software, getting this right could set up Tegra for undeniable success, a distinction that has so far eluded it.
Thank you NextPowerUp and ExtremeTech for providing us with this information.
Images courtesy of ExtremeTech.