NY Teacher Arrested After Crashing Drone At The US Open
---
---
---
Christopher Files / 8 years ago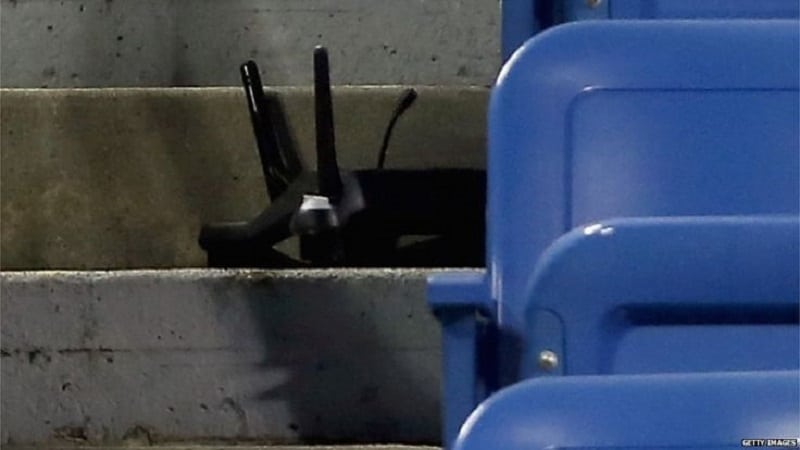 Have you heard the phrase "idiots with tech", well here is an idiot with tech who thought flying a drone near the US open Tennis tournament was a great idea, it looked promising until he crashed it into the stands.
26-year old Daniel Verley was not surprisingly arrested before being later charged with reckless endangerment and also for operating a drone in a public place outside of a designated area.   Luckily the drone crashed into empty seats and no one was injured during the incident which took place at the Louis Armstrong Stadium. An interesting fact concerning the naming of the stadium which was "Originally constructed by the Singer Sewing Machine Company for its 1964-65 World's Fair exhibit, the Singer Bowl was renamed for Louis Armstrong in 1972.  In 1978, the stadium was refurbished and reconfigured when the United States Tennis Association moved the annual U.S. Open to Flushing Meadows from its previous home in nearby Forest Hills"
Incidences as in this case magnify the many problems with Drones, operating an air gadget without sufficient training could and has led to many situations which could place people at risk. There is also the notion that IS on another terrorist organisation could attach explosives with intent to mame and kill people, luckily the tennis stadium was less than half full at the time, otherwise this could have ended rather badly. Eye witnesses described how the drone broke into pieces as it plummeted into the stands, the match was briefly stopped while police investigated.
It is always interesting to note how the world is on full alert for a terrorist attack yet missed a New York teacher who managed to launch a drone at a stadium, I am just going to throw out stereotyping certain people.
Thank you bbc for providing us with this information.