NZXT Are Going into the Gaming Monitor Market?
---
---
---
Mike Sanders / 1 year ago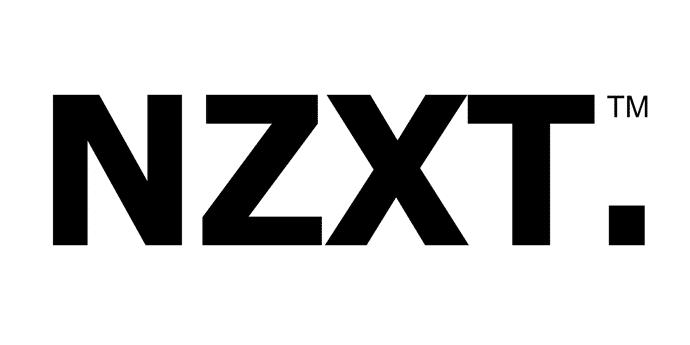 NZXT is undoubtedly a highly-respected brand in the PC hardware/peripheral world with their range of cases, power supplies, and AIO coolers being some of the most impressive designs available in the enthusiast market today. It seems, however, that a major hint has just been dropped as to what the companies future plans may be. One that strongly signifies that NZXT is officially planning (pending a formal announcement) to enter the gaming monitor arena!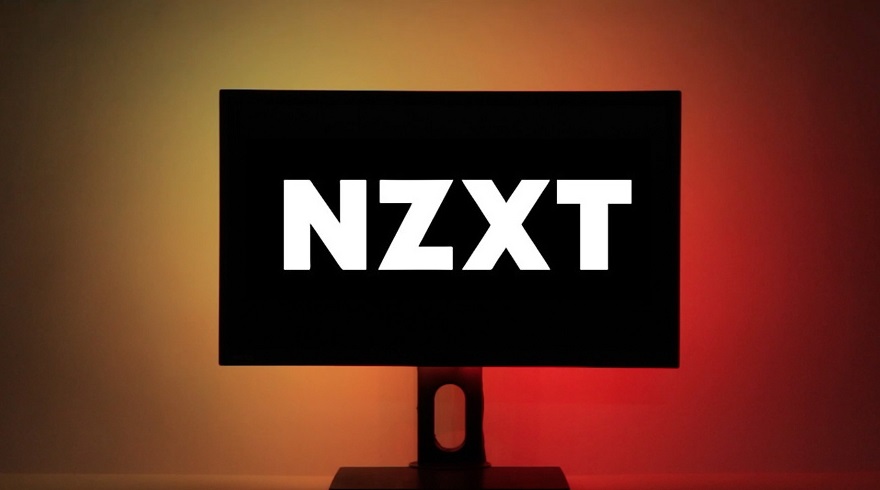 NZXT to Create Gaming Monitors?
Now, as you may be aware, although NZXT has their fingers in more than a few pies, they don't currently have any involvement in monitors/displays. Well, certainly nothing beyond LED strip lighting peripherals. Following a new job listing, however, that claims to be on behalf of the company, it would appear that NZXT is looking to hire a principal engineer specifically tasked with creating new 'desktop monitors and portable products'.
We should note that the listing has been posted via a HR software proxy and, as such, there is a slim chance that this may be fake and/or erroneous. There is something about it though that just says to us, this is real, this is genuine, NZXT wants to start making monitors! And boy is that a tasty proposition!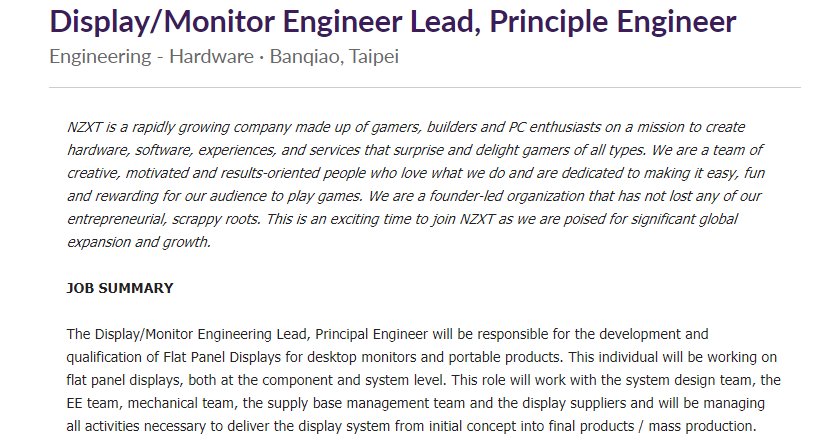 What Do We Think?
If NZXT is about to start creating its own gaming monitors (or at the very least, professional-grade displays), then this is definitely something to get very excited about. As noted above, this is a company that practically prides itself on providing consumers with some of the most fashionable and high-spec technology around. As such, with the resources they have at their disposal, if this does come to pass, then NZXT might just be the stand-out monitor manufacturer for truly top-end display designs within the near future!
If you do, therefore, want to check the listing out and decide for yourself if this is genuine, you can check out the link here! – Just don't bother clicking if you plan to apply. Well, not unless you live in Taiwan as that's where the job is located!
What do you think? – Let us know in the comments!