NZXT E850 850W Gold Rated Power Supply Review
---
---
---
Mike Sanders / 3 years ago
Introduction
---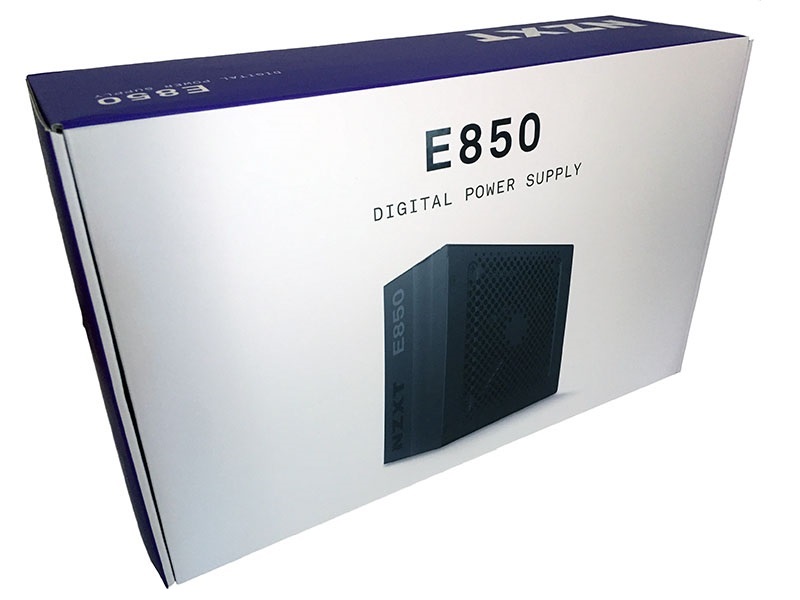 NZXT E850 850W Gold Rated Power Supply
NZXT is without a doubt one of the most fashionable names in computer designs and components. Perhaps best known for their chassis designs, their components speak of a quality design and strong bold presentation. When it comes to power supplies though, it can be a bit tricky making them fit in with the NZXT design. No matter how hard you try, it can be difficult trying to make power supplies look good. At least, not without risking the 'pig in make-up' effect.
If anyone can pull this off though, it's NZXT.
As such, we take a look at the brand new NZXT E850 power supply. Packing 850w at a reported gold efficiency, this power supply should be perfect for nearly any gaming or workhouse system. In addition, this fully-modular power supply is also provided to be compatible with CAM software which allows unique control over power management while providing you with a lot of information about your system.
Everything suggests that this should be a pretty impressive power supply. Who are we to take that on face value though? Let's take a closer look to see whether the NZXT E850 can be your NZXT (see what I did there?) power supply!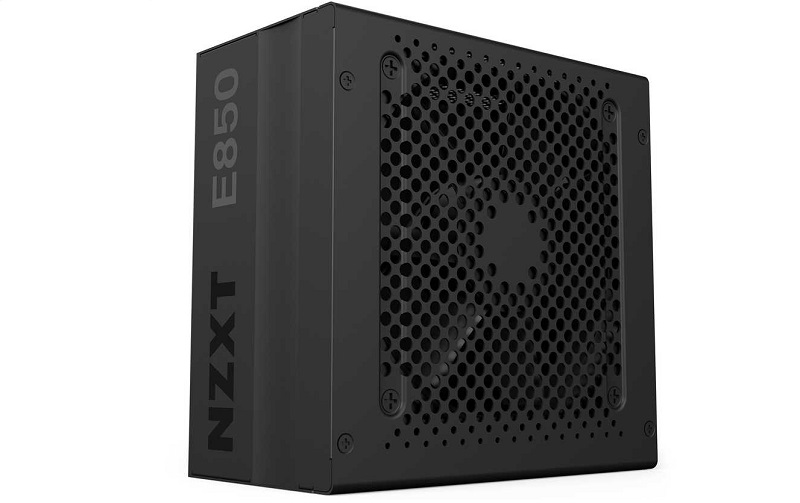 Features
This NZXT E850 power supply comes with a single +12V rail which outputs the 840w through a single rail. This large power output on the single rail means that it should be a lot more stable and reliable when compared to multi-rail power supplies. In addition, the quantity is more than enough for the vast majority of gaming PC setups.
Power indicators monitored and tracked through CAM software
Delivers precise & stable voltage while ensuring optimal efficiency under load
Silent operation with 0 RPM fan when operating under 100 watts
All the essentials delivered by a modern PSU: complete protection and a fully modular design
The power supply is also compatible with CAM software to allow for high levels of power management and information all via a handy desktop application.
Specifications
For in-depth specifications, please visit the official NZXT E850 power supply website in the link here!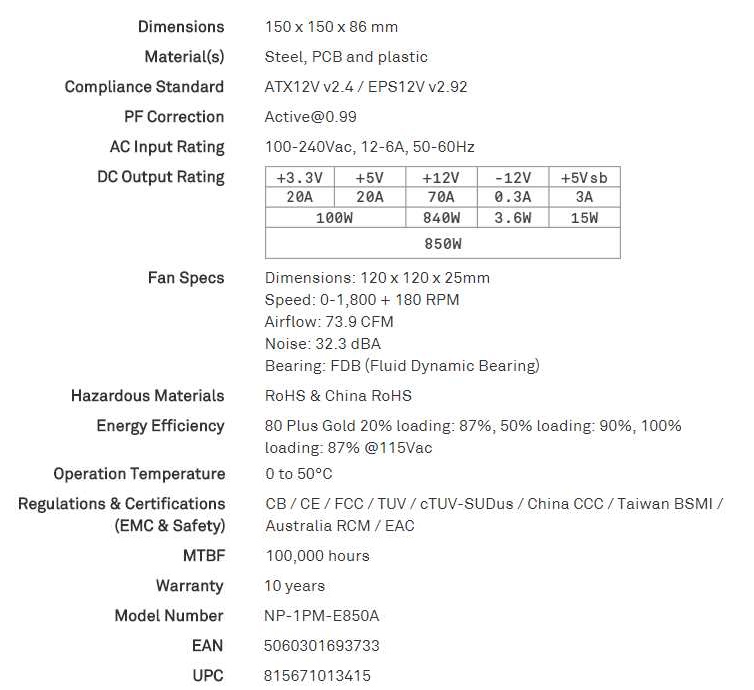 What NZXT Had to Say
"The new E Series ATX power supplies from NZXT feature digital voltage and temperature monitoring so you get precise, real-time information about your PSU, including uptime, wattage by rail, and temperature. Store and track key data over time using CAM so you'll always have an accurate picture of your PSU's health. Manufactured with top-quality components and backed by a 10-year warranty, the E850 delivers both peace of mind and up to 850 watts of clean, reliable power to your multi-GPU gaming system." – NZXT
Cabling
1 x 24-pin ATX power (length: 610 mm, Nylon sleeving)
2 x 4+4-pin CPU power (length: 650 mm, Nylon sleeving)
3 x PCIe (6+2 pin) (length: 675 +75 mm, Nylon sleeving)
2 x SATA (length: 500 + 100 +100 +100 mm)
2 x Peripherals (length: 500 + 100 +100 mm)
1 x Mini-USB (length: 600mm)
The cabling for this power supply has a nice nylon sleeving which makes it both strong, but also flexible. As such, the movement and positioning is no issue here. NZXT even provide it within a fantastic case which should protect the cables you need as well as those you might need for another day or build!