NZXT HUE+ Advanced PC Illumination Kit Review
---
---
---
Peter Donnell / 5 years ago
Introduction
---
Tired of not having enough customisation when it comes to your chassis' lighting sceme? Sure you can buy a few LED strips, but they're often fixed with a single colour and changing them can be as complex as buying a whole new kit and re-installing it all, just to go from blue to red. The same goes for LED fans, they're often single colour, many can't be turned on or off and their colours are fixed. NZXT have the solution with their HUE+ RGB lighting kit, as it gives you control over each lighting strip/zone within your system right from your desktop, allowing you to endlessly customise it as often as you like and with minimal effort!
"HUE+ lets you light up your system like never before. It is a digitally controlled lighting solution that combines intuitive software and versatile routing options to give you unprecedented PC illumination possibilities."
The new HUE+ uses the latest  NZXT CAM software, which comes equipped with 8-preset effects, as well as extensive customisation options to create your own. There are two channels on the lighting engine, each capable of supporting four LED strips, which can be configured to run separate effects; you get four LED strips included in the box.
The packaging is nicely designed, showing how the HUE+ can display full RGB lighting to the interior of your system.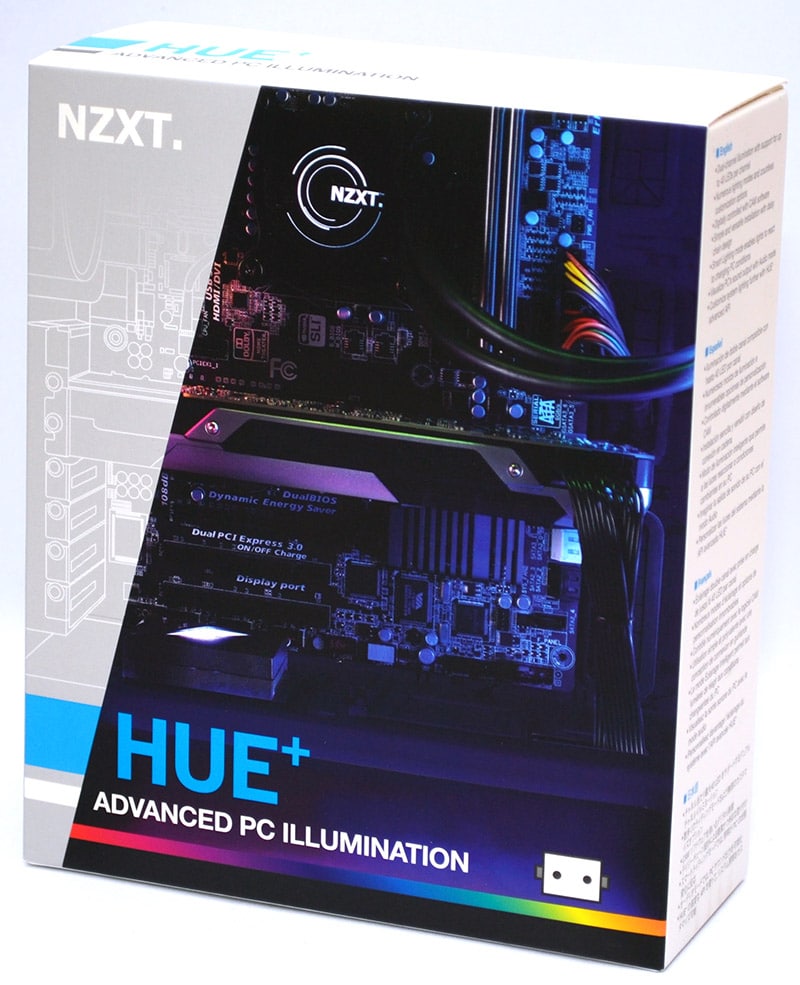 Around the back, there's a quick rundown of some of the features you'll find in the CUE software; it all looks pretty straightforward, so let's take a closer look.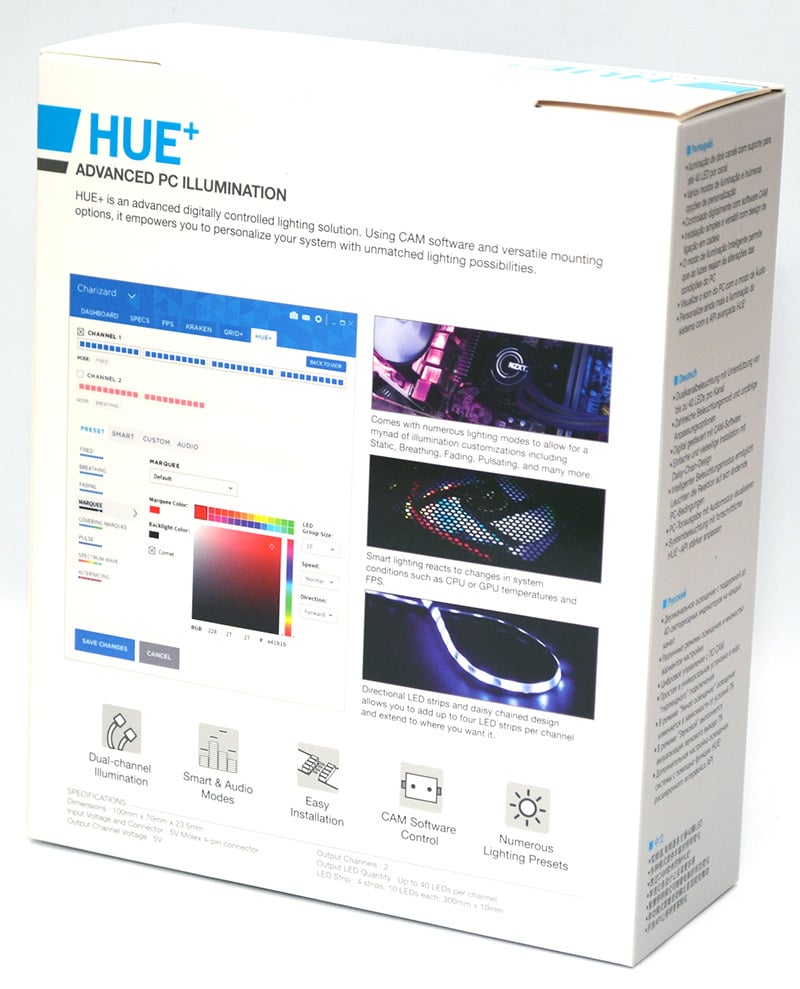 There's a nicely detailed user manual included, which folds out and has lots of large pictures to help explain each step of the installation. It's certainly worth reading too, as you wouldn't want to wire all the lights in backwards and them not operate properly, if at all.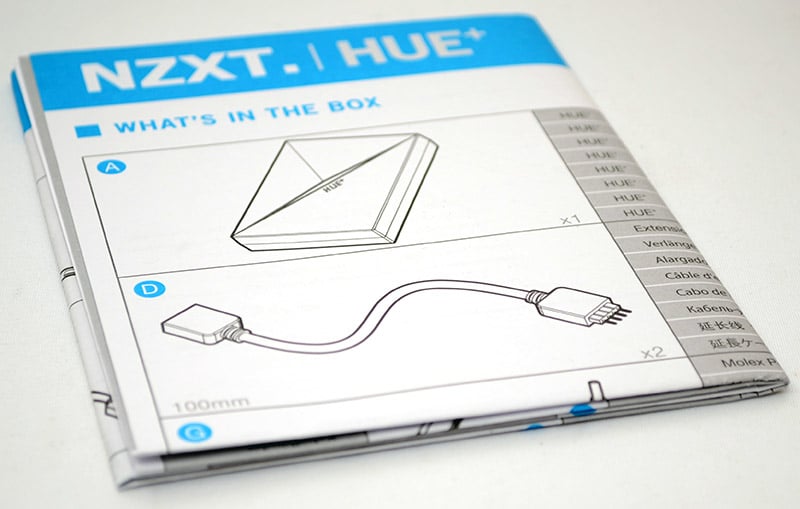 In the box, you'll find four RGB lighting strips with modular connectors on each end.

While the strips do have 3M adhesive on the back, you can also take advantage of the four strong magnets that are placed on each strip, allowing you to quickly snap the strips into place, but also quickly remove or move them as needed; so long as your case is metal of course, 3M is needed for plastic panels.

All the cables you're likely to need are included, such as extensions for linking together multiple light strips, a Molex to DC jack for the controller, USB motherboard header to MicroUSB for the CUE software and HUE+ to communicate with each other, and some cable ties to keep it neat and tidy.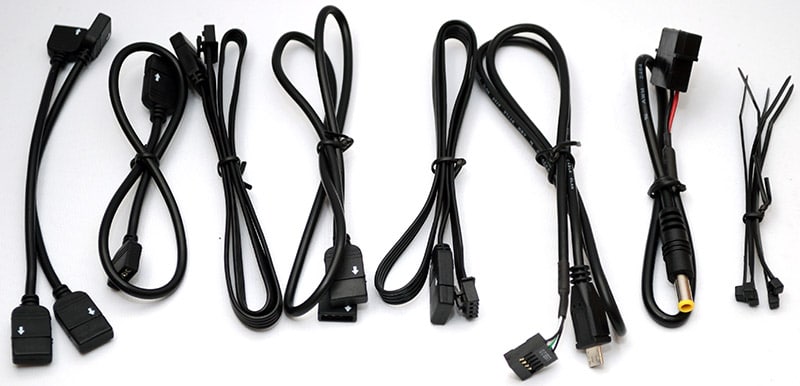 The actual controller is quite compact, fitting into a 2.5″ hard drive form factor, albeit a little taller. There's an angular top to give it a bit of style, with a strip of lighting in the top; even if it is on show inside your system, it should still look great.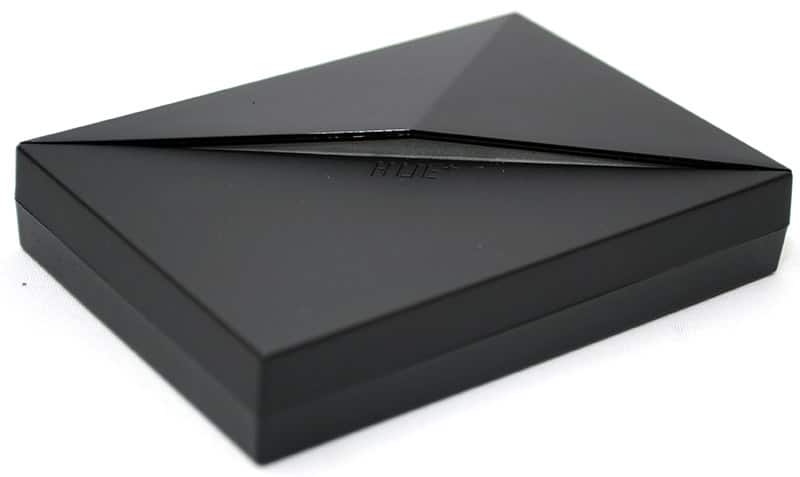 Around the back, there are four ports, DC 5V, USB and two lighting channels. It's all pretty self-explanatory and setup should be nice and easy.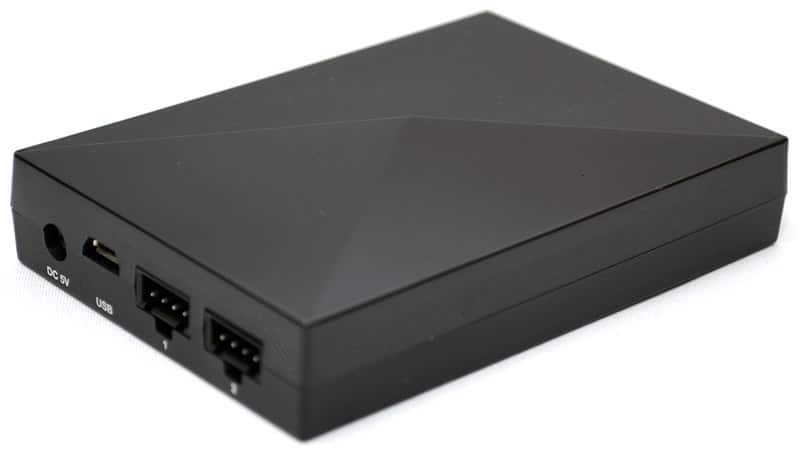 The 2.5″ form factor is no accident either, as you'll find four screw holes on the base to mount it to a hard drive bracket. This is handy for NZXT chassis such as the H440, which has an on-show 2.5″ mount below the motherboard.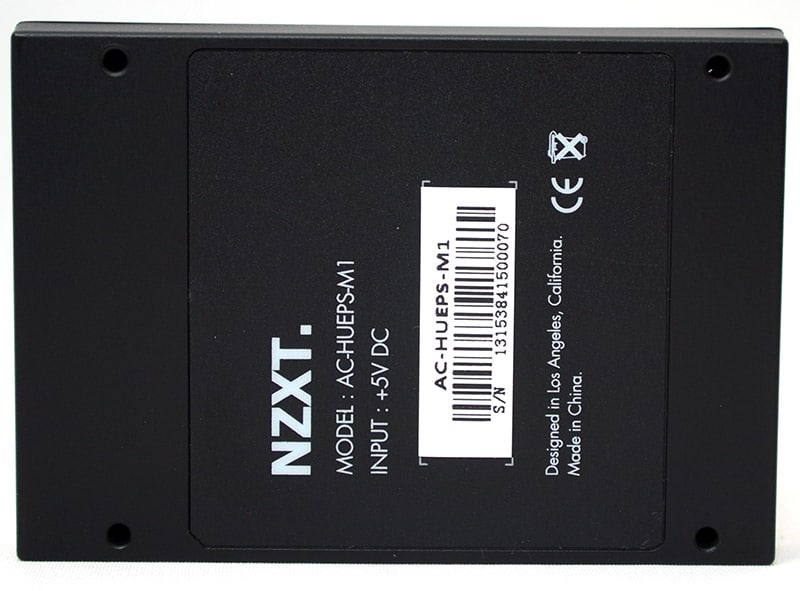 Setting up the HUE+ is pretty easy overall, there are only four ports on the back and it's pretty obvious where all the required cables go. The power cable and USB cable are essential to the operation of the device, but it's up to you how you use the light strips. You can use any number of the four LED strips included, and with two channels you can set up to four strips to each one; to keep things nice and simple, I'll be using two LED strips per channel.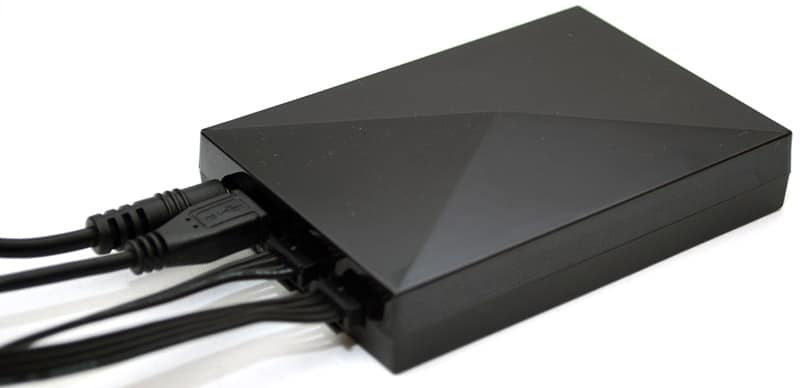 ———————–
Performance
---
Those of you who use other NZXT products may already be familiar with the CAM software, which monitors desktop performance, you NZXT coolers, GRID fan controllers, gaming FPS and more. Of course, it also helps you control the Hue+ and as you can see, there's a nice simple layout to deal with. Each channel can mount up to four strips, and we'll be using a 2+2 configuration. Pick the lighting section, pick the colour and effects you want, set the speed, direction and more with just a few clicks, it's really simple and the changes apply instantly.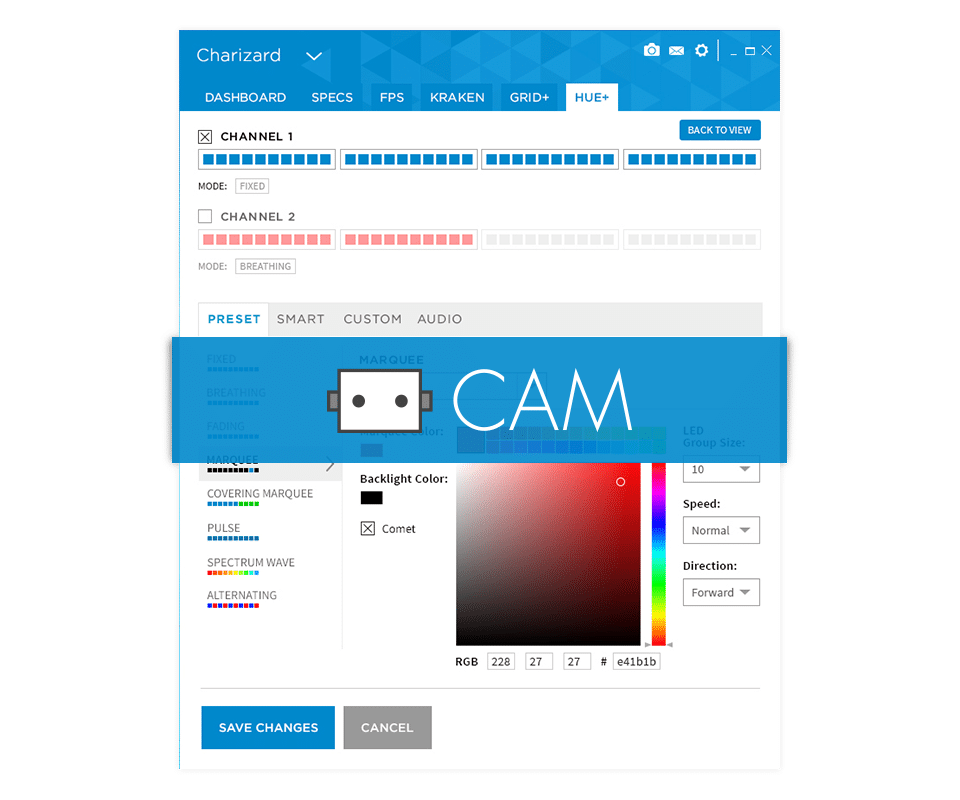 We've got four strips in this chassis, with one on the top, bottom, back and front of the interior. As you can see, we've got a nice RGB colour cycle going on here, which has the colours chasing around the case at a leisurely pace so not to be too dizzying to watch.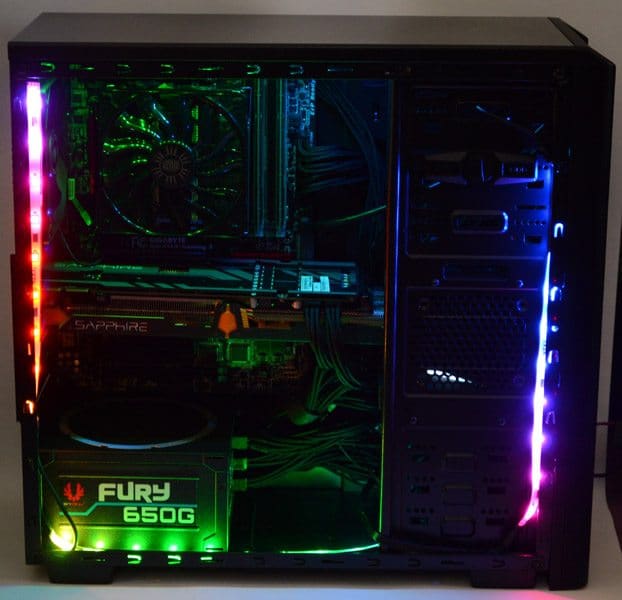 The colours are really rich and vibrant, but the best part is how the mix the light throughout the case, making them great for hiding out of sight for more indirect lighting effects.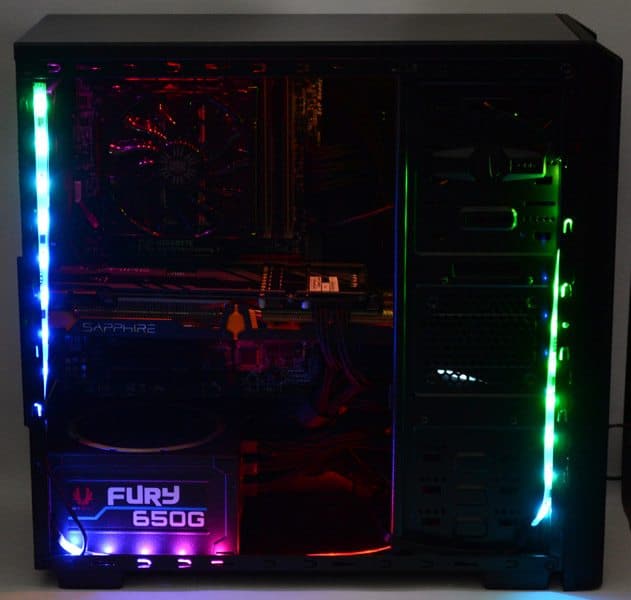 They're great for bringing out various hardware details in your build.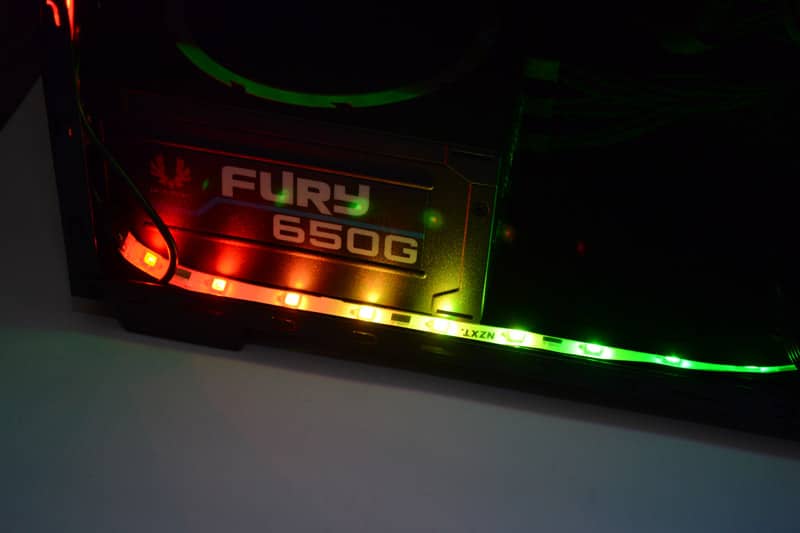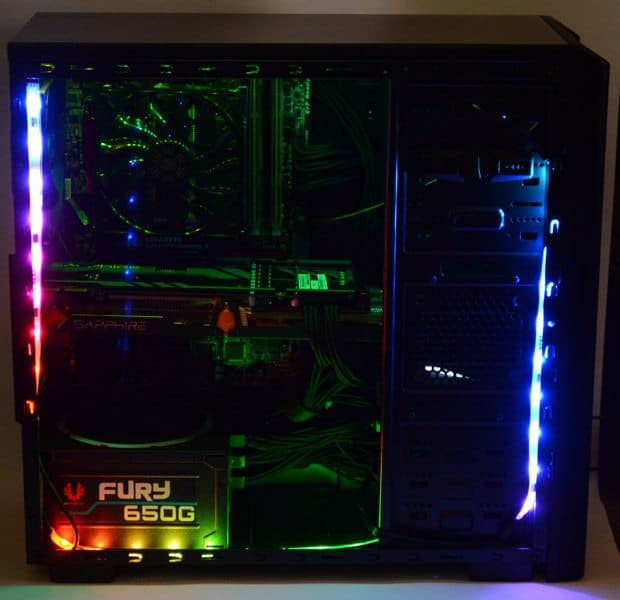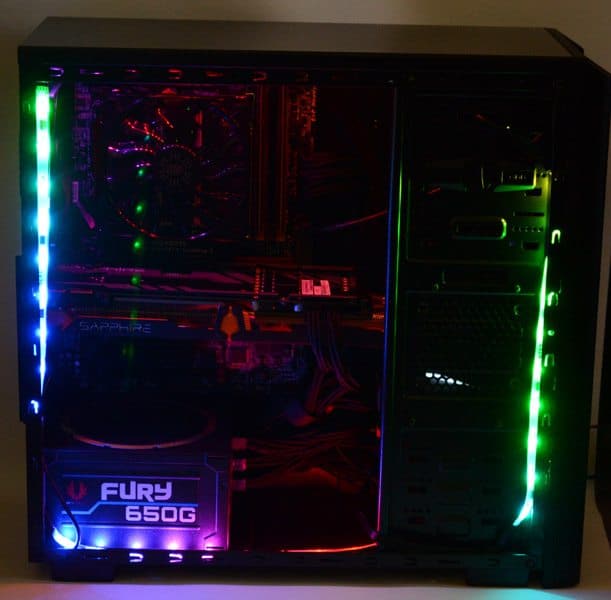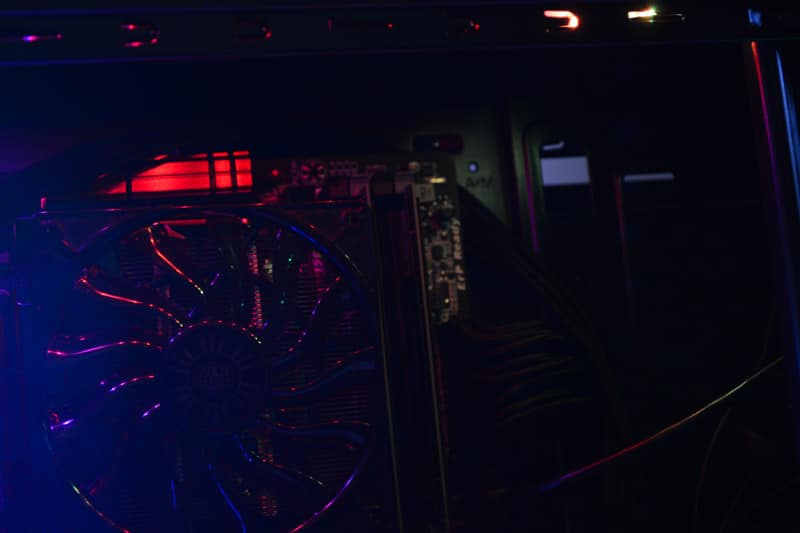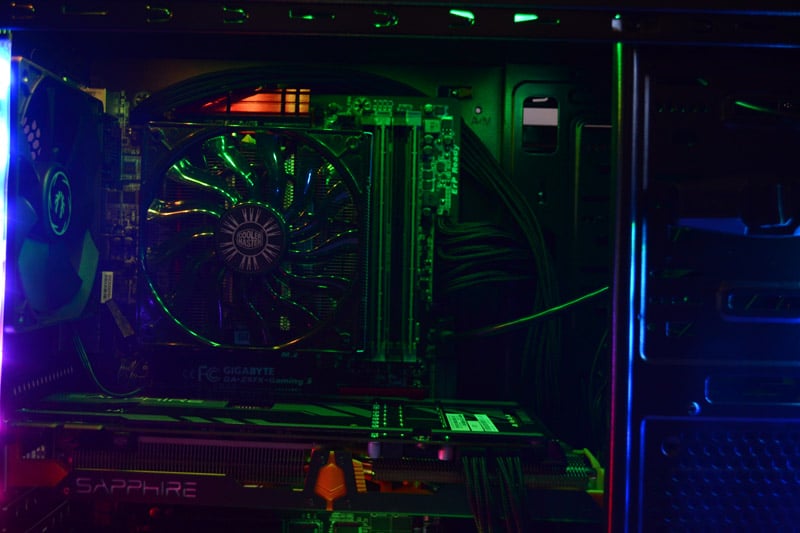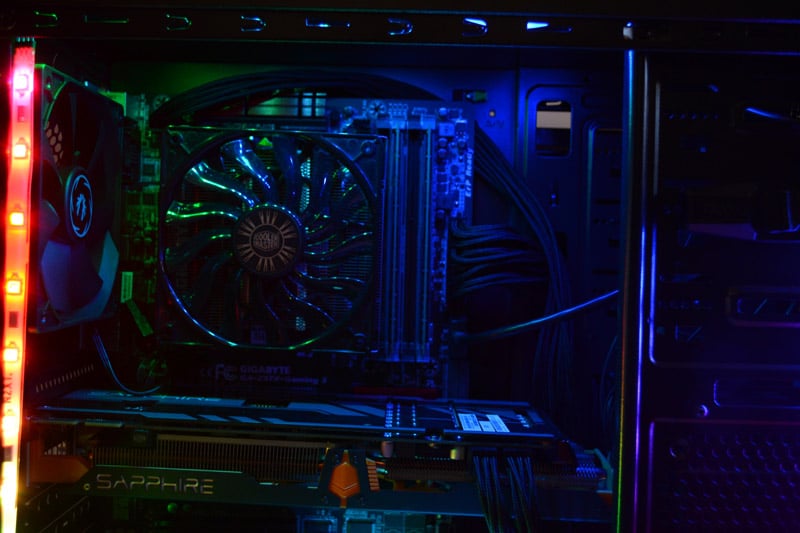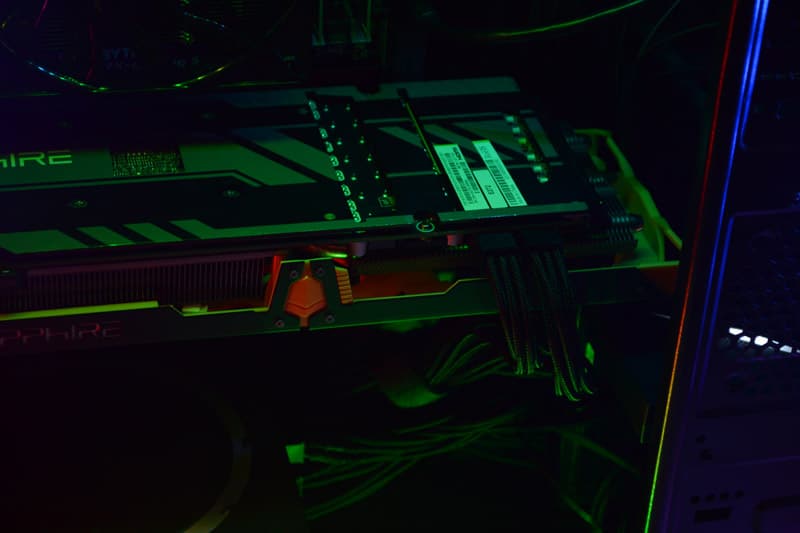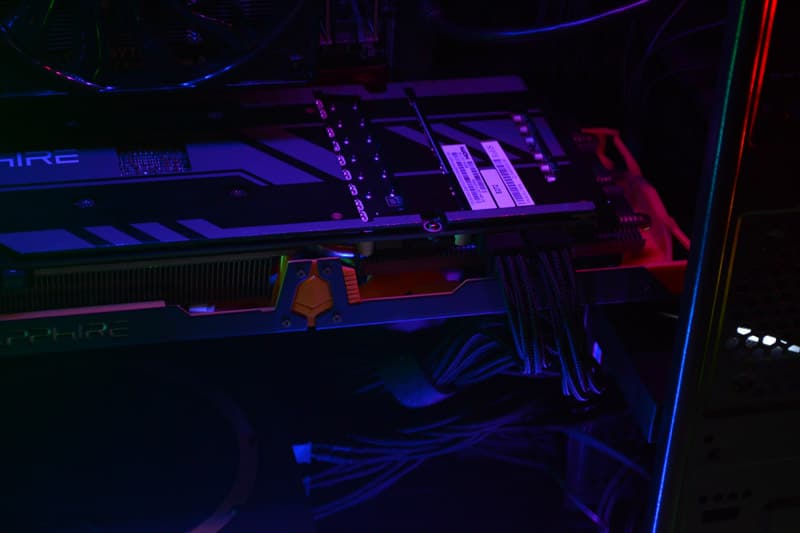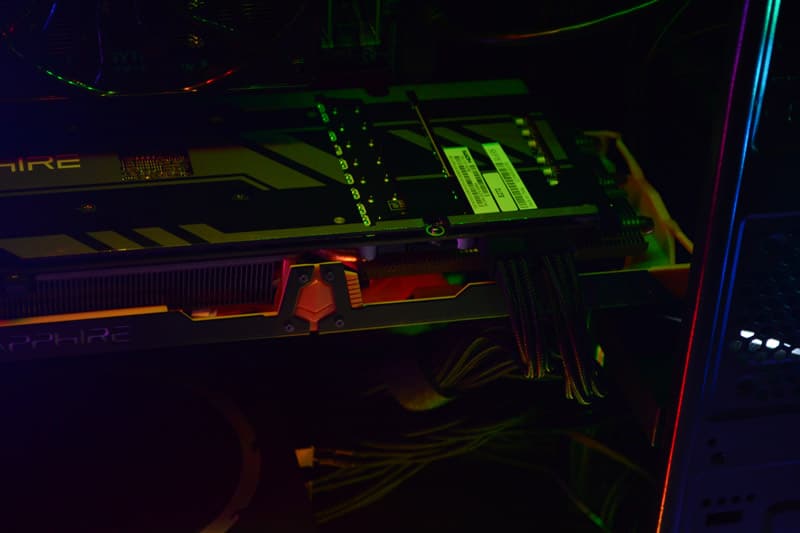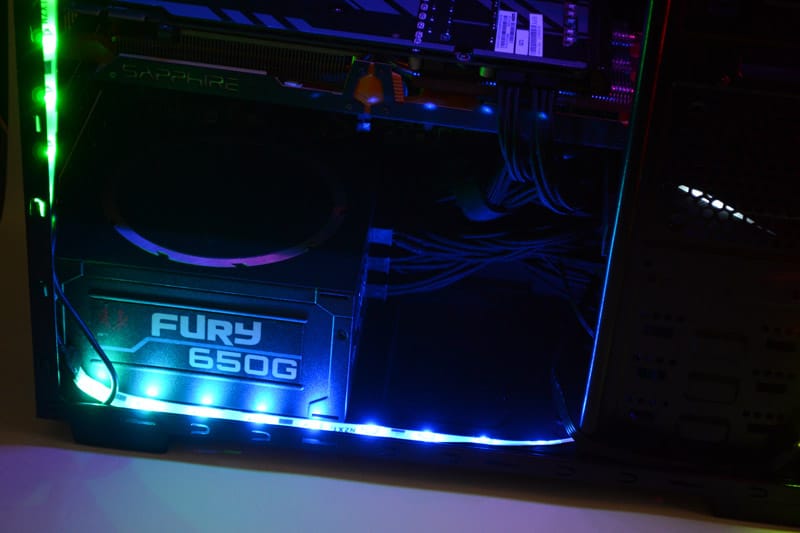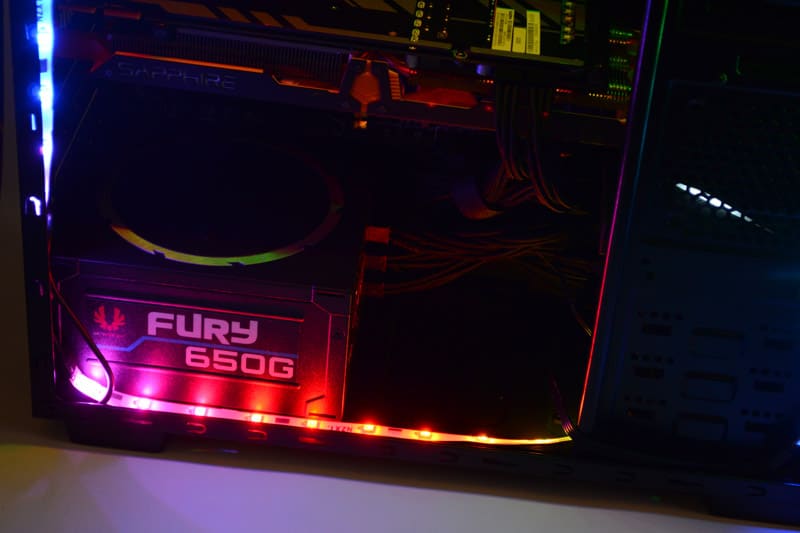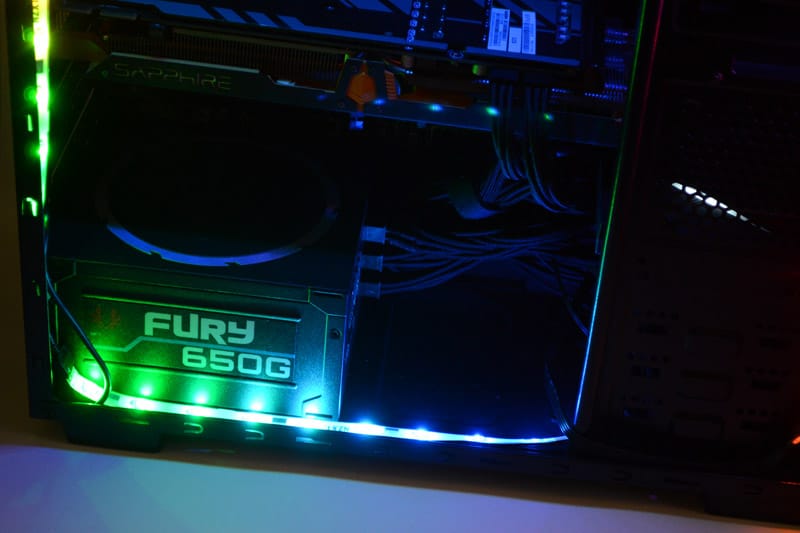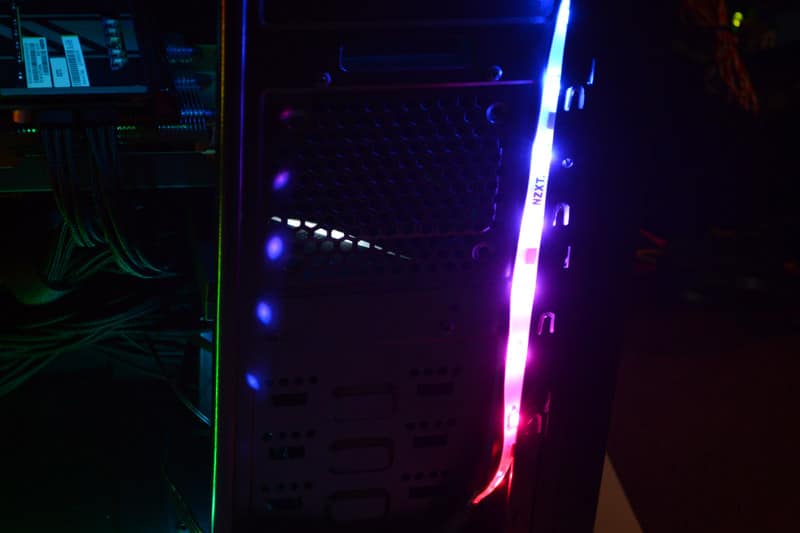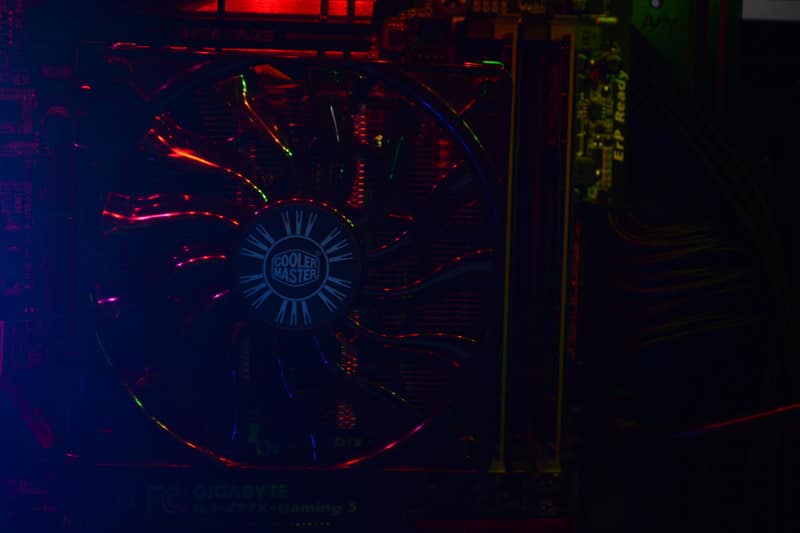 With the side panel in place, you can no longer see the actual strips, but rather their lighting effects. It's a lot less direct now and you get a much softer glow this way. Of course, how you place the lights will offer varying results, but since they're mounted on magnetic strips, you're free to move them at will. Once you find a place you want to keep them permanently, you can use the 3M adhesive backing.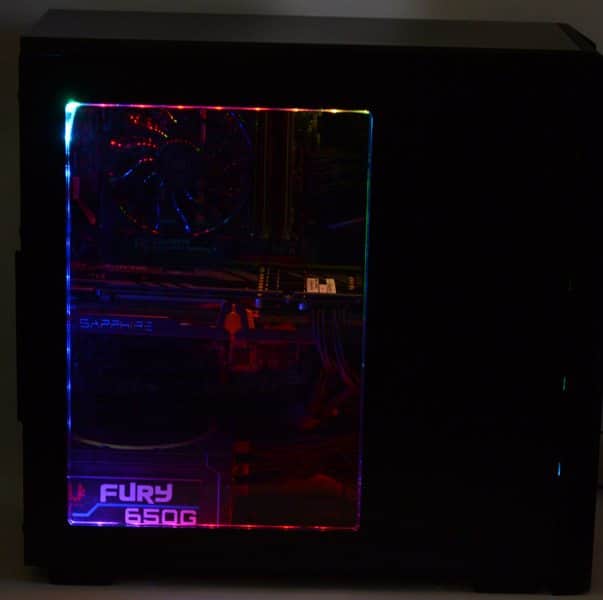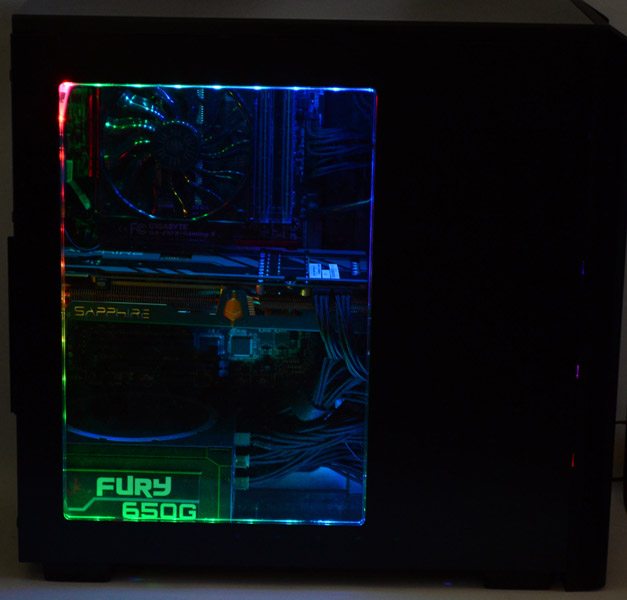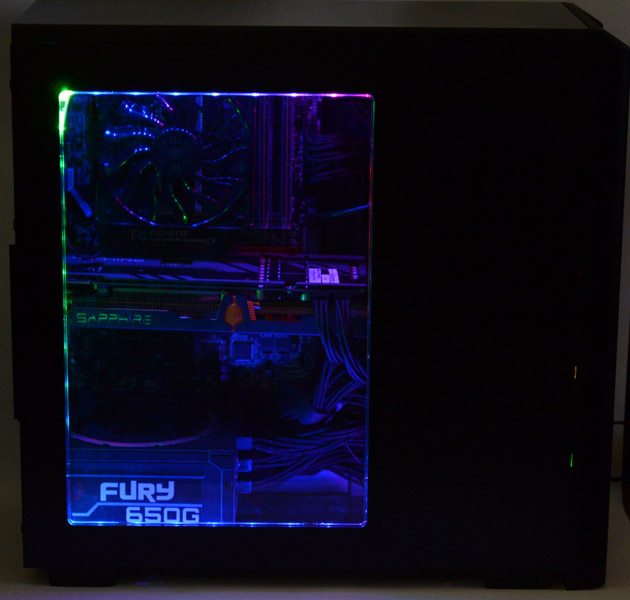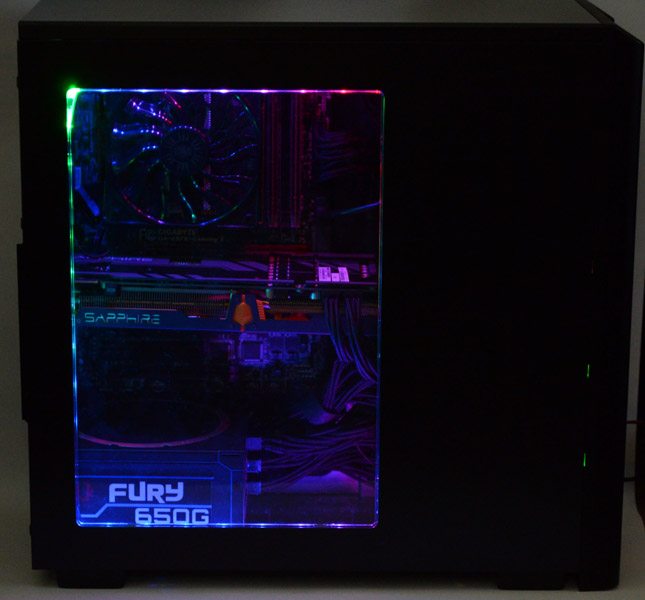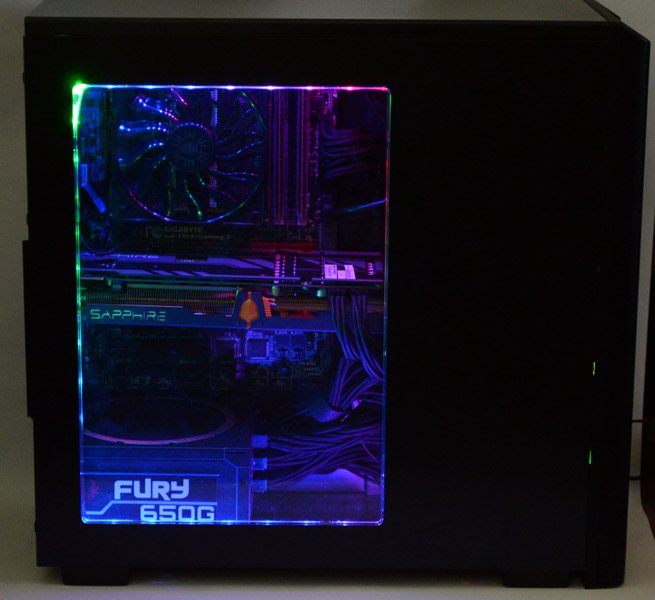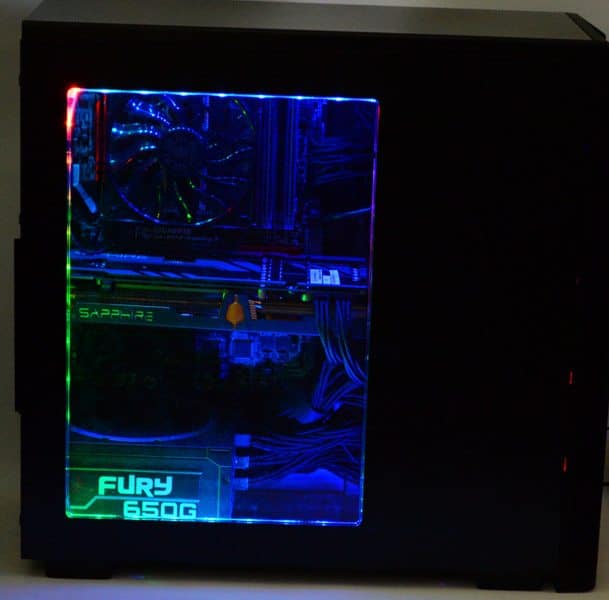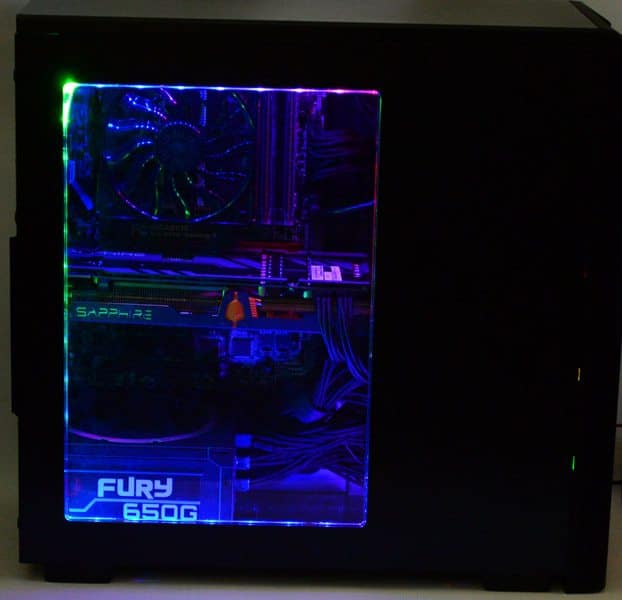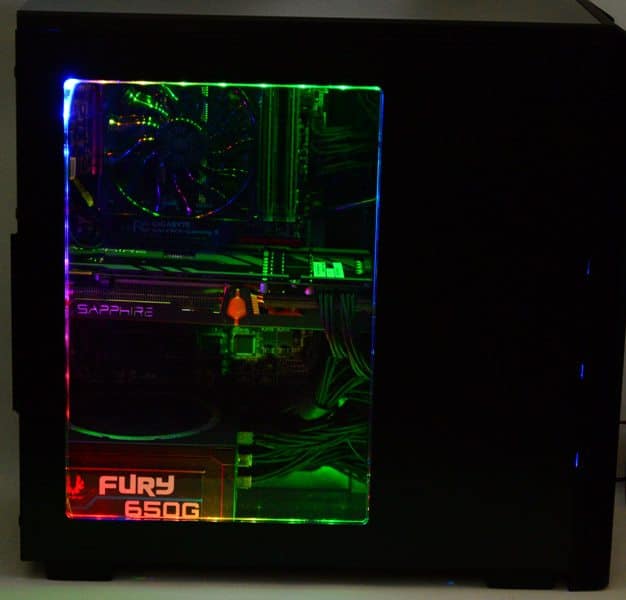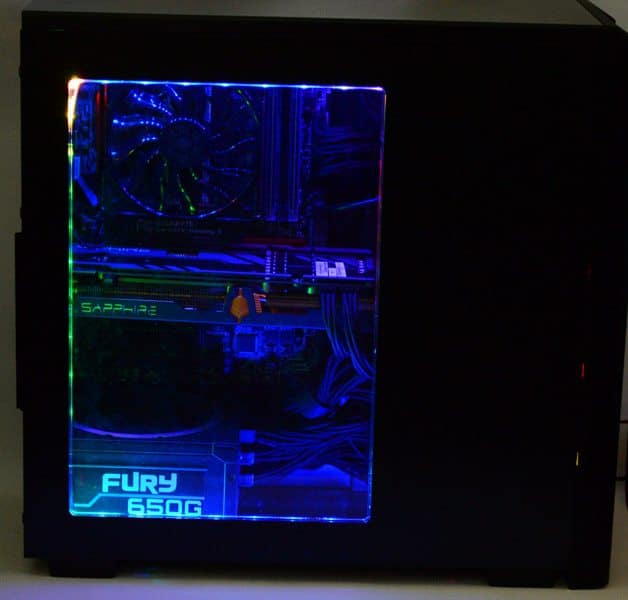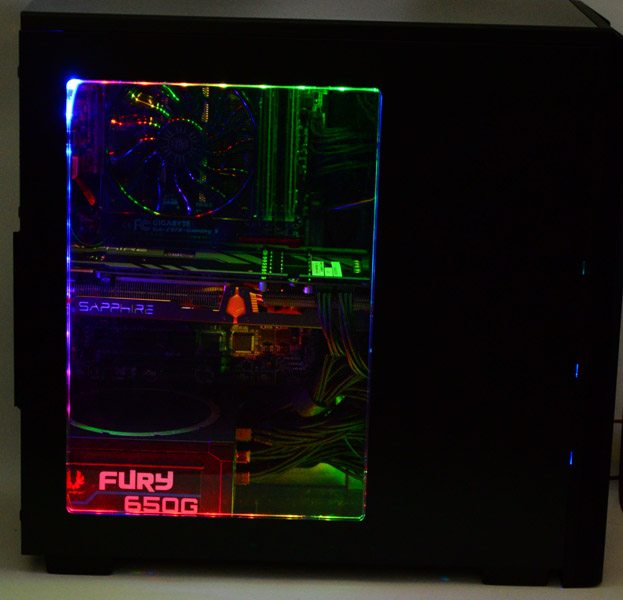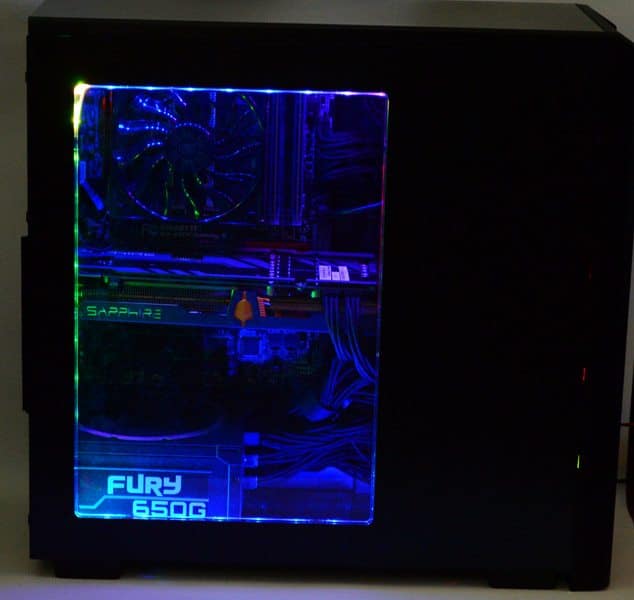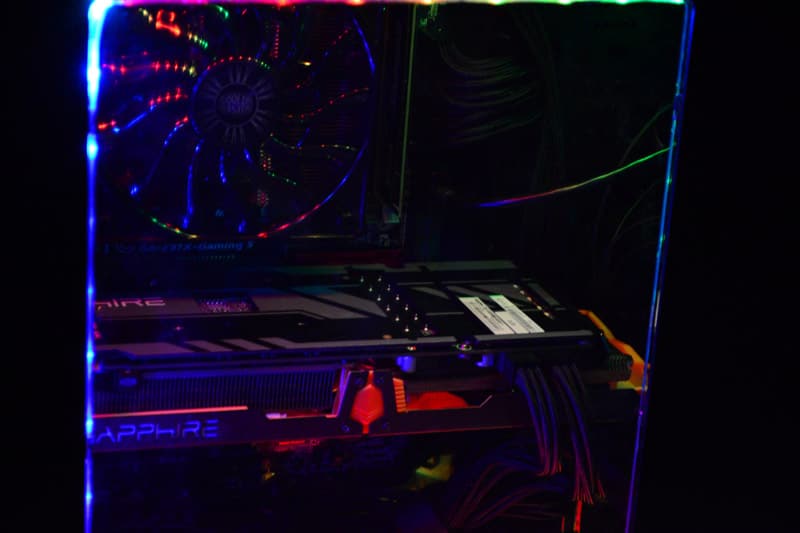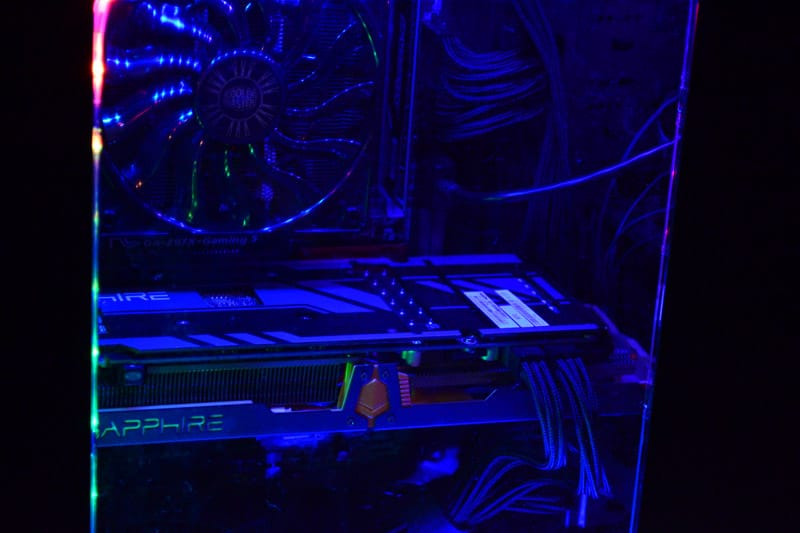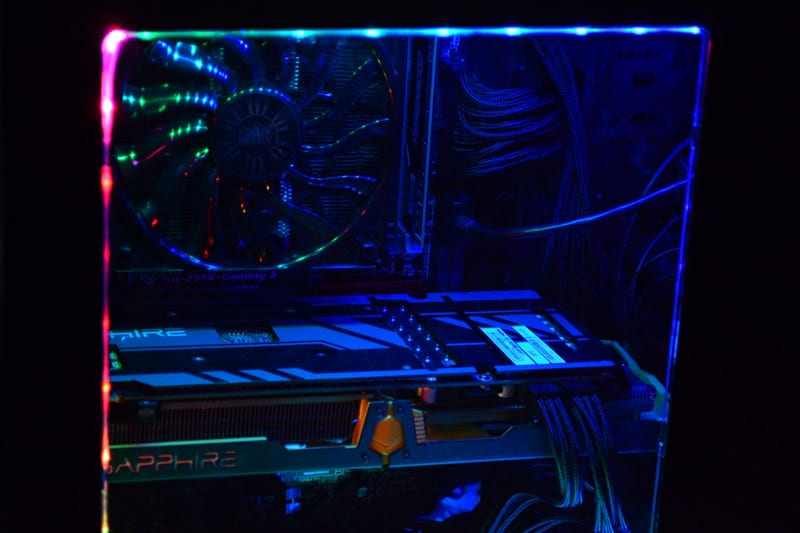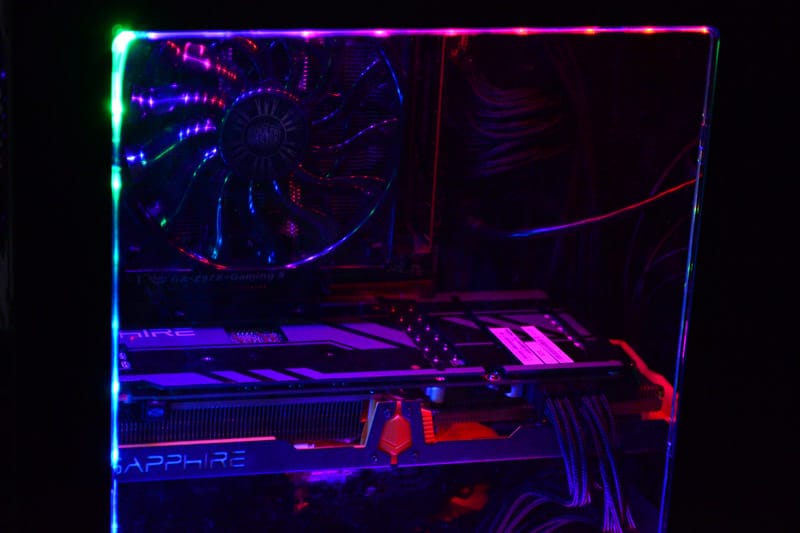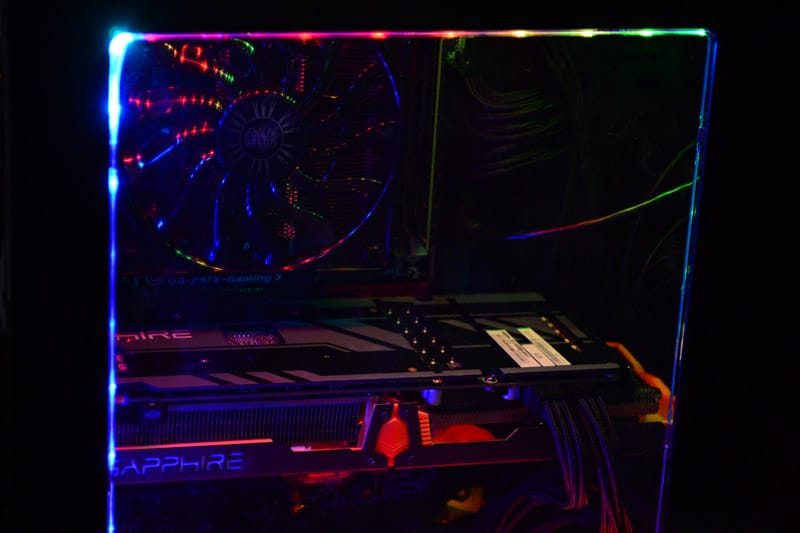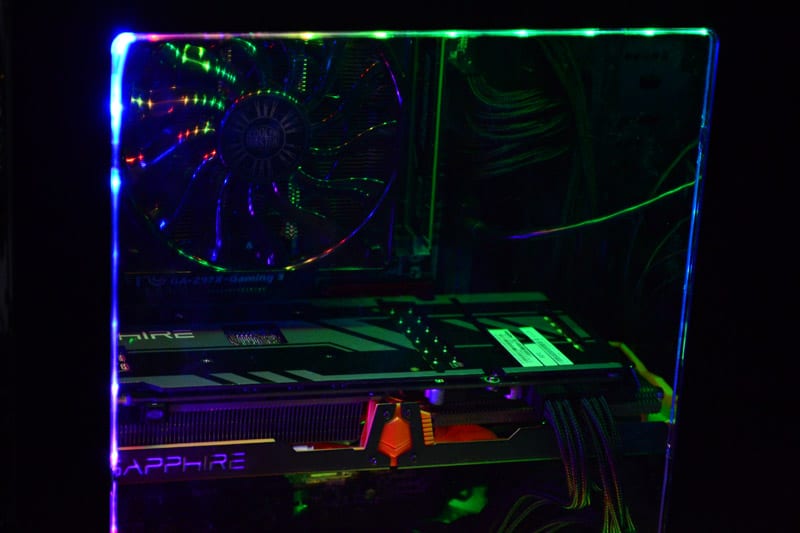 ———————–
Final Thoughts
---
Price
The NZXT Hue+ lighting system is certainly impressive, but it's also excellent value for money compared to other in-chassis lighting systems. Priced at just $59.99 from Newegg in the US, it's about the same price are four strips of single colour LED chassis lights, with the addition of having RGB, the control hub and CUE software. Unfortunately, we were not able to find UK prices at time of writing.
Overview
The NZXT Hue+ is certainly an impressive bit of kit, especially for those who love to modify the design of their PC, but don't want anything that is too complicated to configure. While there are a lot of lighting solutions on the market, such as LED fans, lighting strips, cathode lights and more, they rarely come with any after-installation customisation options. They'll usual have a fixed LED colour, or a built-in effect that is often quite limited. Even then, they can be fairly expensive solutions when it comes to lighting a full chassis.
The Hue+ navigates so many issues by being super easy to move around the chassis, thanks to its magnetic mounting system and long extension cables. It's also nice to see that we've got room for four lighting strips on each channel, with two channels available. There's only a total of four strips included in the box, but who you connect them and how you want to sequence your lighting effects is really up to you.
The software is really easy to use, with the added bonus that it is built into the already popular and feature paced NZXT CAM software. This brings further benefits to users of other NZXT products, such as the GRID fan controller and KRAKEN AIO water coolers, as you can tune all of the products in a single application, making it very user-friendly.
Overall, the HUE+ has more lighting effects and colours than virtually every other solution on the market, yet still manages to be equal or lower in cost compared to creating something similar yourself, making it exceptional value for money.
Pros
Easy to install
User friendly interface
Vibrant colours and effects
Multiple channels for mixing more than one colour or effect at a time
Competitive price
Cons
No UK stock available (at time of writing)
Neutral
Ideally requires a 2.5″ drive bay for the lighting hub
"The NZXT HUE+ is a great way of adding a personal touch of colour to your system build. It's affordable, versatile and very easy to use, making it one of the best lighting kits we've ever seen!"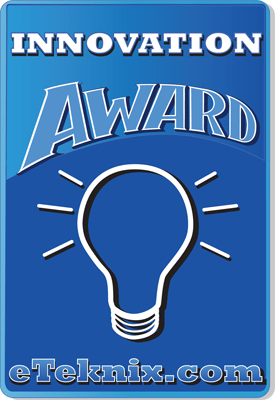 Thank you NZXT for providing us with this information.