NZXT Kraken X60 Liquid CPU Cooler Review
---
---
---
Ryan Martin / 10 years ago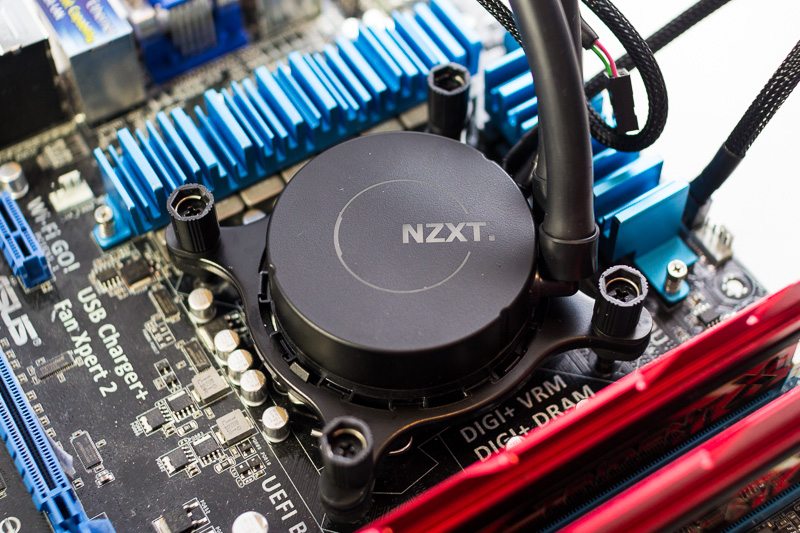 NZXT's Kraken X60 is special in that it is the first 280mm all in one liquid CPU cooler to hit the market. With NZXT conducting the market transition from 120mm/240mm to 140mm/280mm they are able to offer more surface area, larger fans capable of shifting more air and resultantly more performance than the competition – all that with what is their first entrance into the liquid CPU cooler market. Although, given that this NZXT Kraken X60 design uses a Asetek 240mm radiator, block and pump base design, we anticipate it won't be long (probably less than a few weeks from writing this) before Corsair, Thermaltake and many others have their own equivalents.
That said, let us not detract from the fact NZXT are the first to do that and thus they deserve praise for this. By making the first move they force the market to move quicker and ultimately this creates more innovation and more competition for you, the consumer. Before we move onto the review, you should take a quick look at the specifications which can be seen below: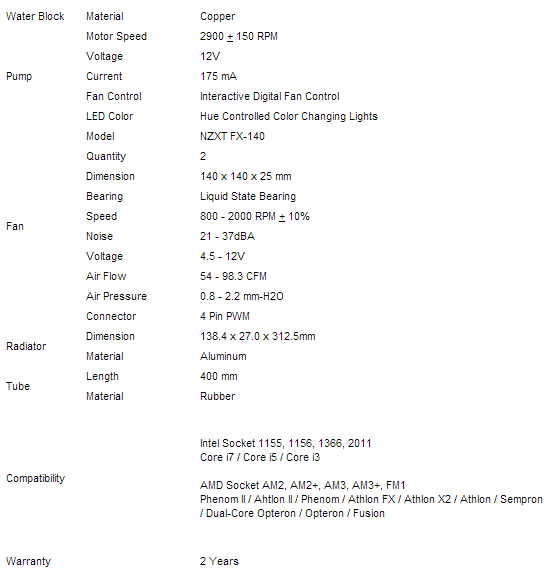 The front of the box is clean and simple. Giving you a nice illustration of the product and pointing out the 2 year warranty – although this is a bit shorter than competing products offer so that isn't great to see.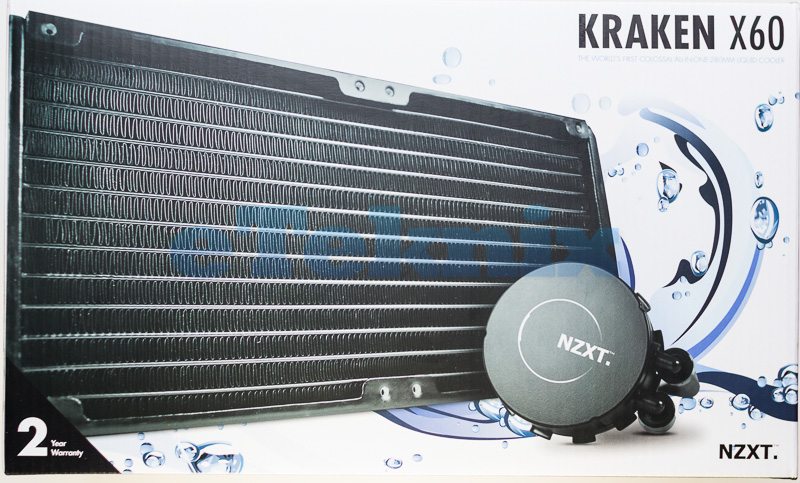 The rear of the box illustrates the key features and a brief product description/ product philosophy.