NZXT Low Noise Microphone Boom Arm Review
---
---
---
Peter Donnell / 1 year ago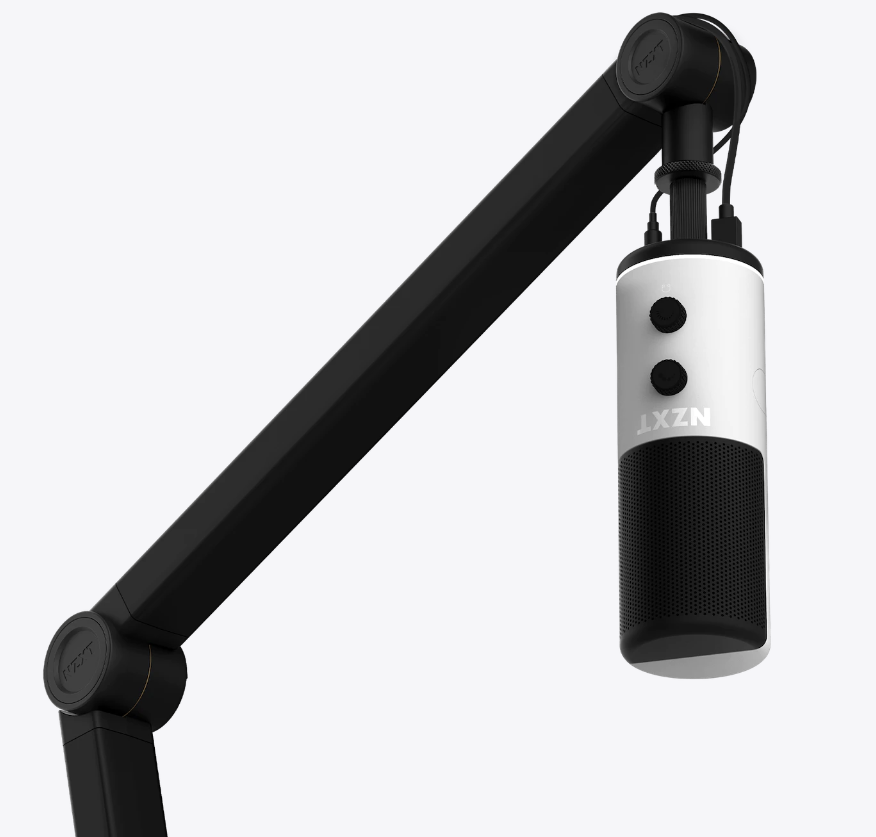 You can pick up a cheap microphone and a boom arm from Amazon these days, and still have enough change from £50 to buy yourself a beer and pizza. For those looking to get into streaming, content creation or just have cooler looking setup, audio technology has never been more accessible. However, what if you're ready to take the build quality, style, practicality, and of course, the performance to the next level? We've already tested the truly fantastic NZXT Capsul microphones. They certainly didn't disappoint when it came to their performance. However, if there's one small criticism, it's that their stands are a little rigid. Thankfully, that's where the Boom Arm comes into play. And yes, while it is a boom arm, that is actually the product name too, this is the NZXT Boom Arm.
NZXT Boom Arm
Normally, I wouldn't be reviewing a boom arm, but the Boom Arm from NZXT costs around about £80 right now, which is about several times more expensive than those entry-level ones on Amazon. So, surely, it's got some seriously quality improvements to warrant such an investment? Thankfully, yes it does. It has built-in cable routing channels to hide your cables inside the boom, it has a hidden spring design to eliminate squeaking (I've used a fair few that squeak!), durable construction, stylish ergonomics, and a cool quick-release mount. Also, while it works with NZXT microphones, no shock there, it should be broadly compatible with a wide range of rival products too.
The Boom Arm fits into any setup seamlessly. Smooth moving arms make adjusting simple while hidden cable management neatly organizes USB and XLR cables. Game uninterrupted with hidden springs providing quiet operation.
Features
Smooth operation without the need to tighten
Hidden springs eliminate squeaking joints
A compartment for neatly storing USB and XLR cables
Compatible with the majority of microphones
Simple installation out of the box
Specifications