NZXT Manta Mini-ITX Chassis Review
---
---
---
Peter Donnell / 7 years ago
Introduction
---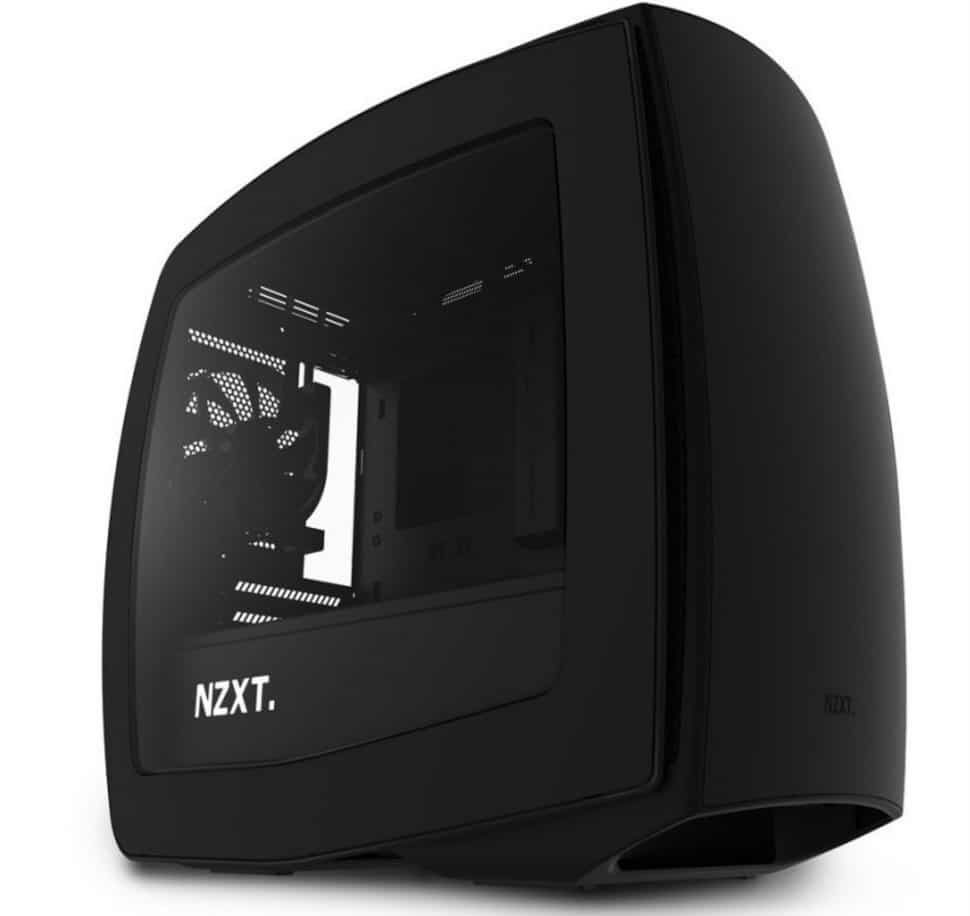 The NZXT Manta is here at last! Just a few weeks ago we were lucky enough to meet NZXT at CES 2016 in Las Vegas, where the company unveiled their latest mini-ITX chassis to the world. The Manta is unlike anything else NZXT has done before, taking inspiration from the world of supercars and bringing sweeping aerodynamic curves and creating a chassis that looks unlike anything that has gone before it; but is it any good? That's what we hope to find out.
New manufacturing technology offers unparalleled build quality
Elegant, curved steel paneling and window
Double the cable management space
Dual 280mm liquid cooling support
Kraken X61-ready with push/pull capabilities
Integrated PSU shroud for a beautifully clean build
Fully filtered, easy-to-remove intake
The Mini-ITX chassis market is big business these days, with many users wanting stylish and compact gaming systems for their bedrooms, home office, HTPC, LAN events and so much more. With single GPU gaming systems being more popular, partly due to lackluster dual-GPU support by many modern games, mini-ITX motherboards are becoming increasingly popular. With the Manta having room for a large GPU of up to 363mm, plenty of storage bays, and a full ATX PSU, it's certainly ticking all the right boxes.
It may be suited for a smaller motherboard, but the Manta is a little bigger than most, giving it exceptional cable routing space, room for a 280mm water cooler in the front and top, and room for a PSU shroud for a clean interior design.
As you can see, the chassis doesn't look anything like what we're used to seeing in terms of design. The left side panel curves up at the bottom front edge, and bulges out slightly giving it a fantastic curved look. I know it's not going to be to everyone's taste, but I think it's great to see something a little different. I could joke that it looks like an H440 that's put on weight, but it's also considerably shrunk down in overall size compared to the H440; it looks seriously cool! Thought the side panel, you can see the PSU shroud, which comes with an LED backlit NZXT logo, as well as getting a great interior view of the rest of the chassis.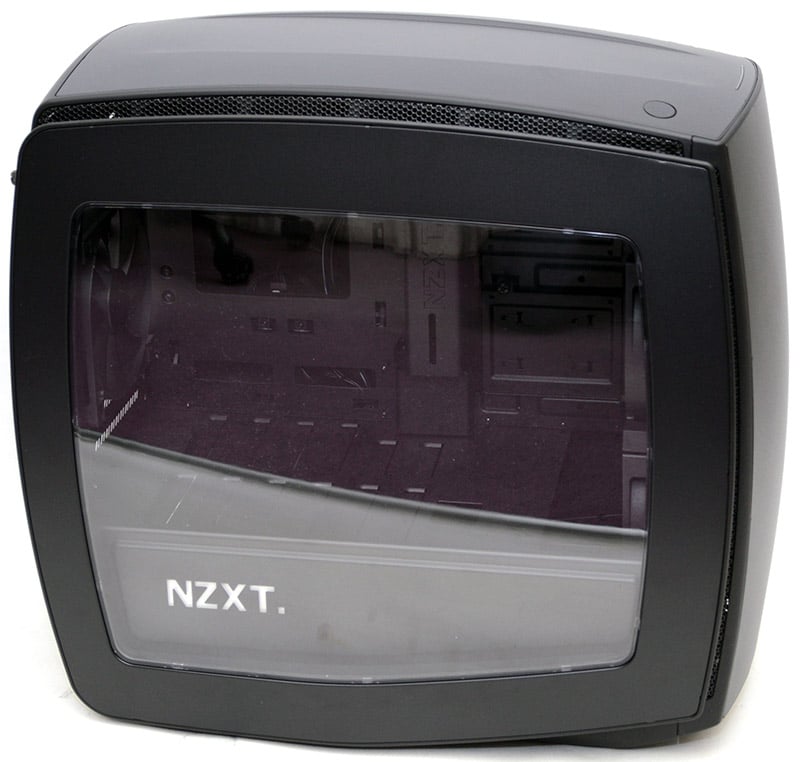 The right side panel isn't exactly standard either, following the same sweeping curves of the left panel, but with one added benefit, it's size and shape provide double the cable management of most chassis and that's certainly no bad thing!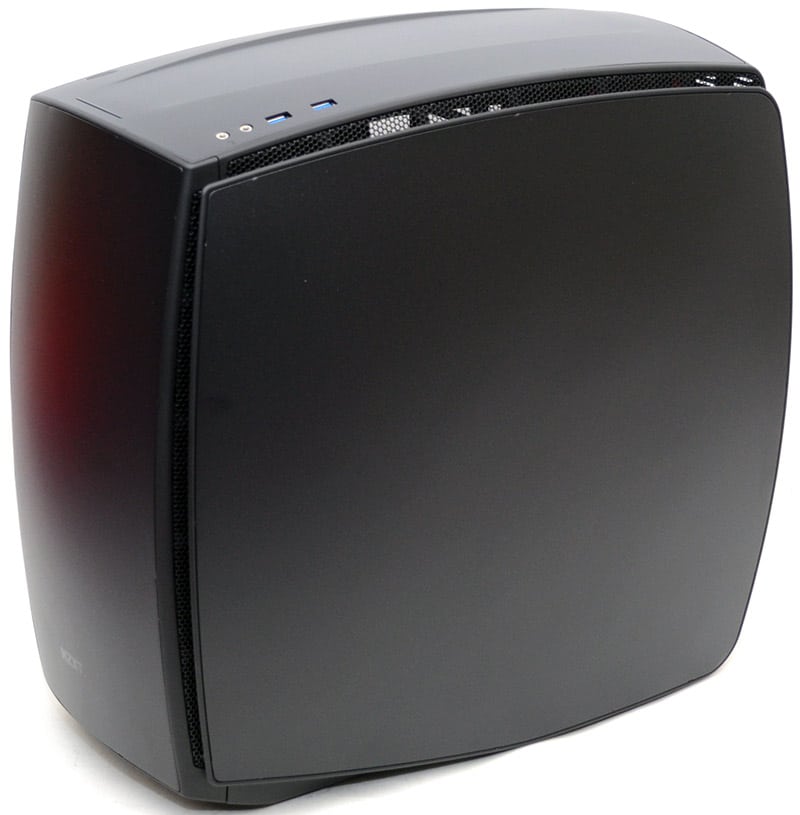 The front panel is just as curvy as the rest, but you'll also notice how the side panels, top panel, and the front panel don't quite join up. This is to provide a lot of filtered ventilation, as smaller chassis can often run a little hotter, but that's not going to be an issue here, as cooling is one of the strongest features on the Manta. Plus, the floating side panel effect just adds to the overall uniqueness of the chassis.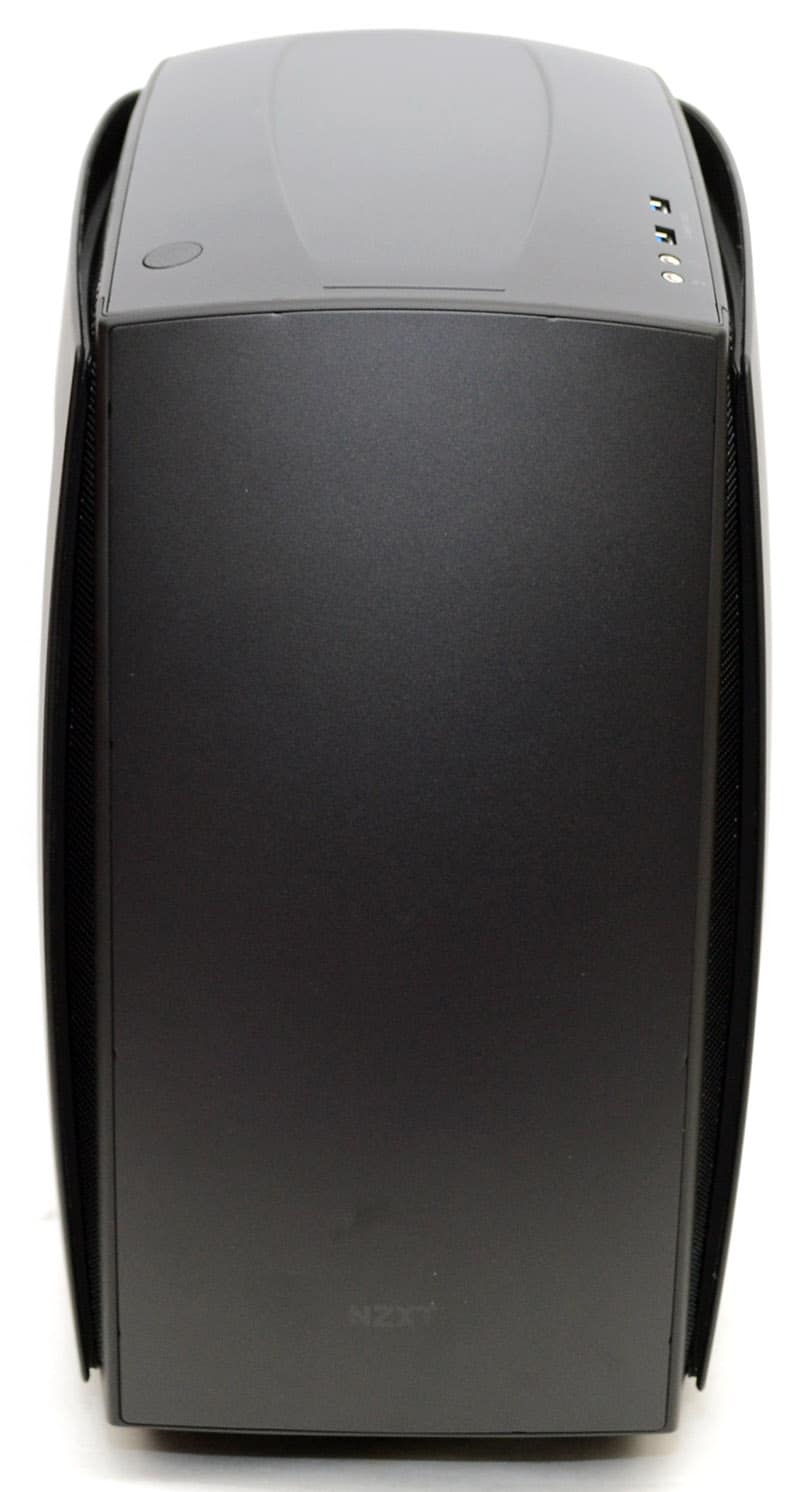 The side panel sweeping upwards at the front leaves it with a large opening at the base of the front panel, albeit one that's slightly out of sight. This provides even further airflow to the front panel cooling.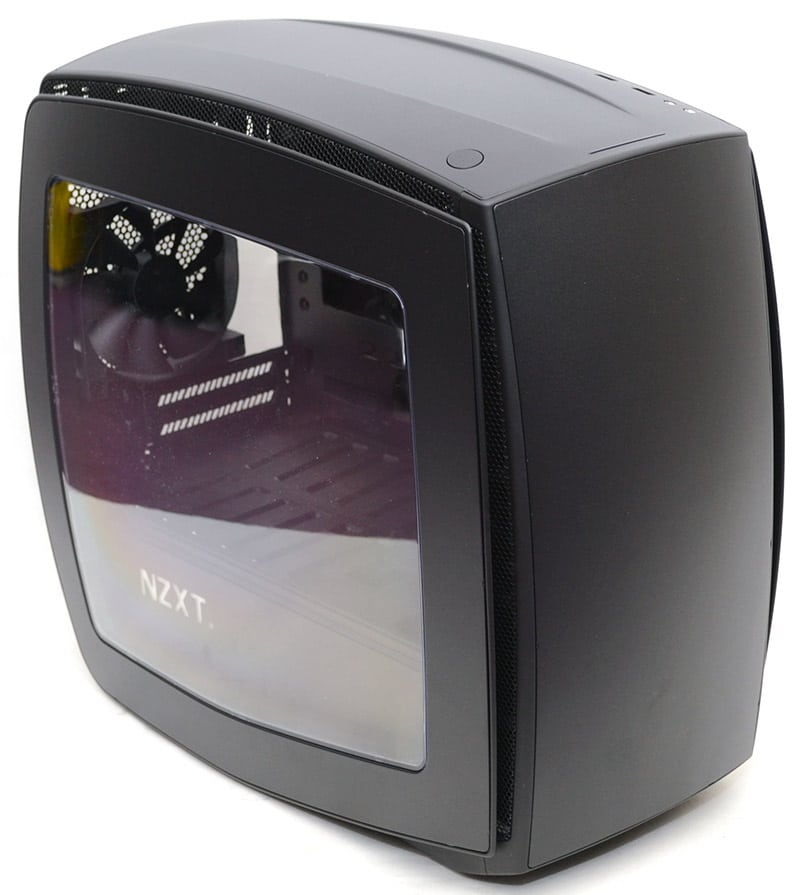 Around the back of the Manta, you'll find a fan mount for a 140mm fan mount, which comes with elongated screw holes to allow you to adjust the height; this is particularly useful for AIO water coolers as it can greatly increase compatibility. There's also an integrated light for the rear I/O on the motherboard, which is a big improvement on the old LED system we've seen on previous NZXT chassis, mostly because it's going to be a lot brighter thanks to multiple lights and it's directly over the motherboard I/O. There are a few thumb screws for the side panels, pretty straight forward stuff there, and if you look further down, an opening at the bottom to allow better airflow to the underside PSU air intake.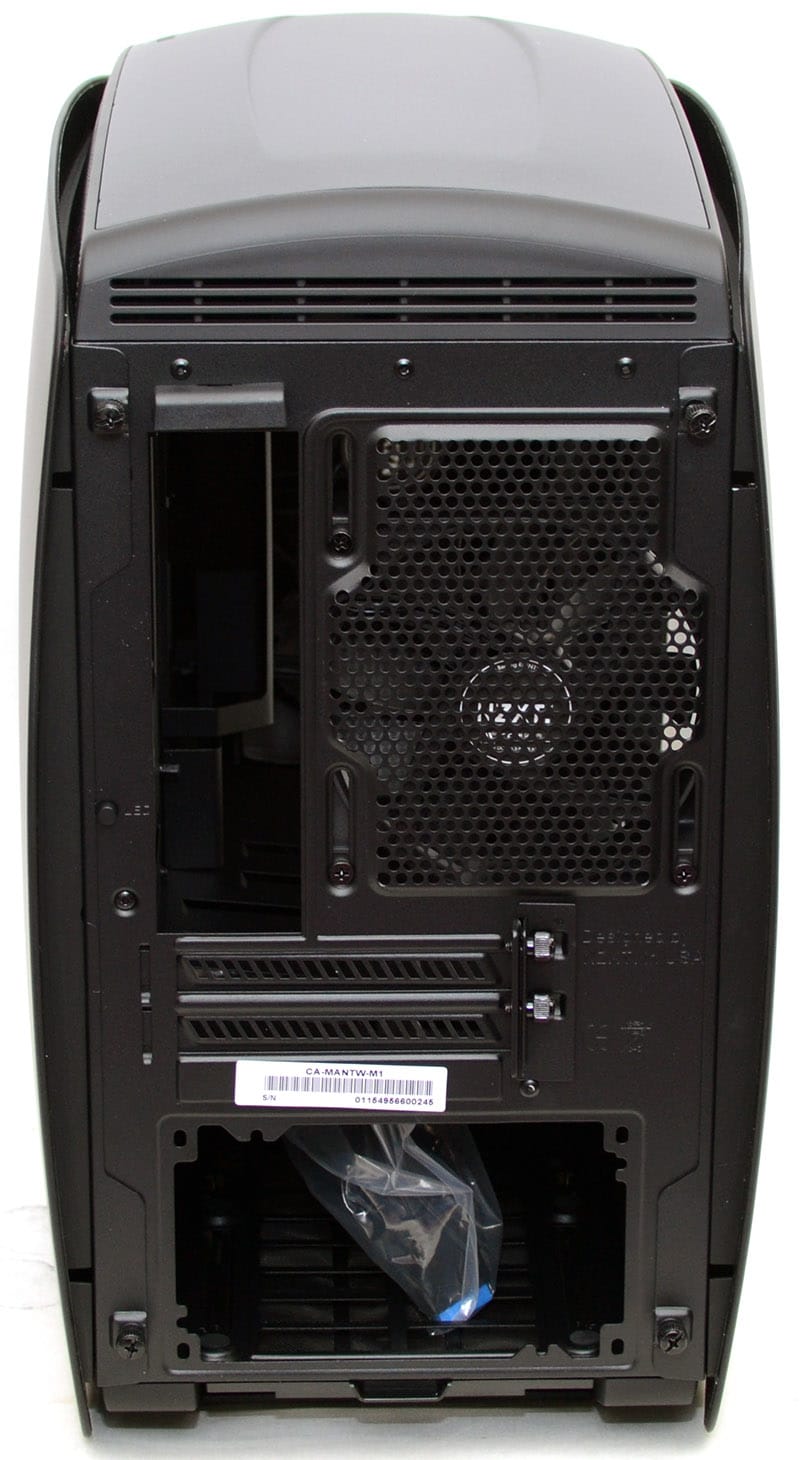 There's a good size dust filter for the PSU, which can be removed from the back for quick and easy maintenance.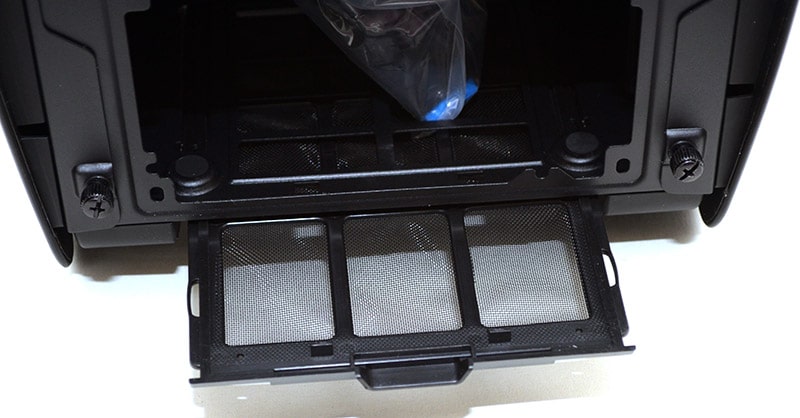 The top of the chassis has a slight indentation, helping further emphasize those curves and lines.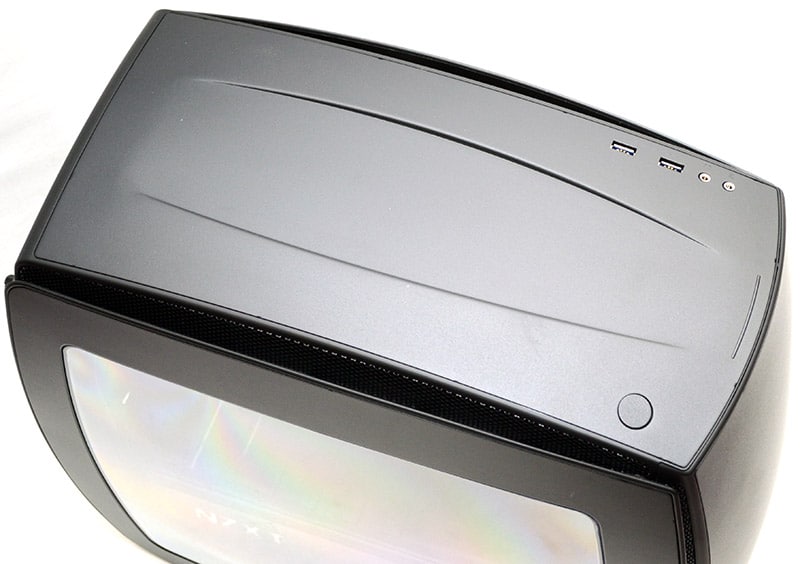 Aside from that, you'll find a fairly straight forward I/O with a pair of USB 3.0 and HD audio jacks.
The power indicator is towards the front edge and a master power button on the left side; pretty much everything you need.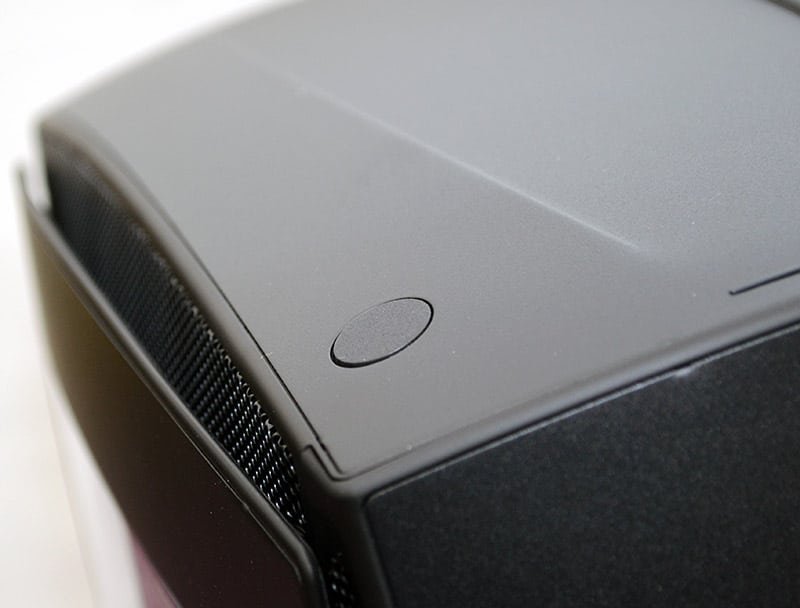 On the base of the chassis, you can see how that airflow channel is going to help bring cool air through to the PSU and front panels while the dust filter will help ensure your system stays as cool and clean as possible. Those feet are super strong, wide and have anti-slip/anti-vibration rubber strips, so the chassis is going to be nice and stable.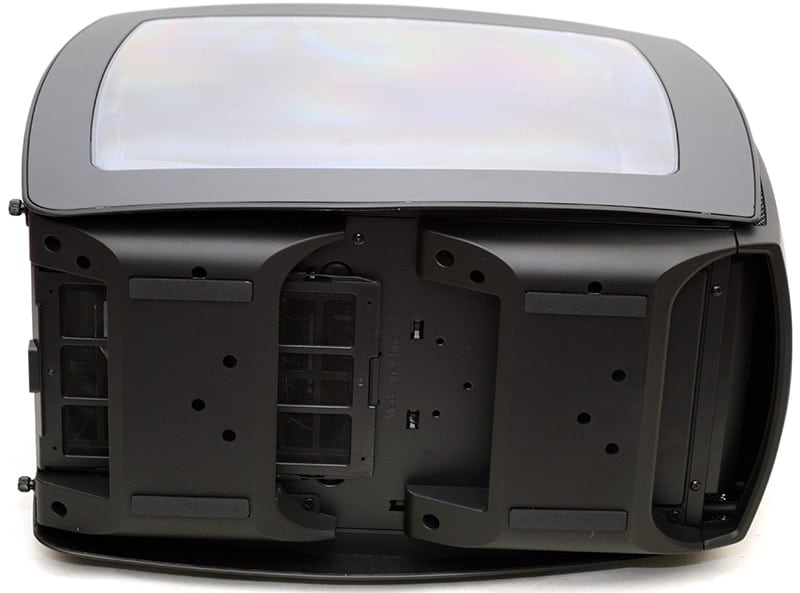 Here's a closer look at the PSU dust filter, easily removed, washed and reinstalled.