NZXT Source 210 Elite Mid-Tower Chassis Review
---
---
---
Andy Ruffell / 12 years ago

With more cases on the market than ever before from more brands that we're used to, the choice for buying a new chassis can be quite overwhelming and with many buying decisions and factors to take in, sites like us aim to assist you as much as possible in making these tough choices.

The choices a consumer would make includes size, style, colour, features, and sometimes it's impossible to get it all, but at the end of the day the most important thing once you think you have the right case is price. No matter who you are, price will always be a major player when making these buying decisions.

NZXT have decided to create a case aimed at the budget conscious whilst maintaining a stylish design and keeping the functionality that is expected with higher end cases. By offering all of this with great cooling potential and USB 3.0 functionality, the Source 210 Elite seems a perfect case for this market segment; at least on paper, so let's see how it tally's up when we take a look at it face to face.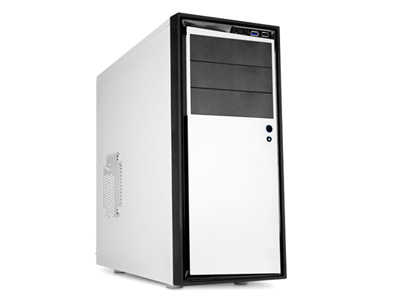 Specifications
[TABLE=class: grid, width: 100%]
[TR]
[TD]MODEL[/TD]
[TD]Source 210 Elite[/TD]
[/TR]
[TR]
[TD]CASE TYPE[/TD]
[TD]Mid Tower[/TD]
[/TR]
[TR]
[TD]FRONT PANEL MATERIAL[/TD]
[TD]Plastic / Aluminum-like finish[/TD]
[/TR]
[TR]
[TD]DIMENSIONS (W x H x D)[/TD]
[TD]195mm x 440mm x 495.5mm[/TD]
[/TR]
[TR]
[TD]VGA Clearance Maximum[/TD]
[TD]230mm w/ hard drive, 330mm w/o hard drive[/TD]
[/TR]
[TR]
[TD]CPU Heatsink Support[/TD]
[TD]160mm[/TD]
[/TR]
[TR]
[TD]Wiring Space[/TD]
[TD]20mm[/TD]
[/TR]
[TR]
[TD]COOLING SYSTEM[/TD]
[TD]FRONT, 2 X 120mm
REAR, 1 X 120mm @ 1200rpm (included)
TOP, 1 X 140mm (included)
BOTTOM, 1 x 120mm[/TD]
[/TR]
[TR]
[TD]DRIVE BAYS[/TD]
[TD]3 Tool-less EXTERNAL 5.25″ DRIVE BAYS
8 Tool-less INTERNAL 3.5″ HDD Drives[/TD]
[/TR]
[TR]
[TD]MATERIAL(S)[/TD]
[TD]Steel with painted interior[/TD]
[/TR]
[TR]
[TD]EXPANSION SLOTS[/TD]
[TD]7[/TD]
[/TR]
[TR]
[TD]WEIGHT[/TD]
[TD]6.5kg[/TD]
[/TR]
[TR]
[TD]MOTHERBOARD SUPPORT[/TD]
[TD]ATX, MICRO-ATX[/TD]
[/TR]
[TR]
[TD]External Connections[/TD]
[TD]1 x Standard Audio/Mic, 1 x USB 3.0,1 x USB 2.0[/TD]
[/TR]
[/TABLE]