NZXT Unveil its High-performance 'Thermal Paste'
---
---
---
Mike Sanders / 1 year ago

NZXT is not one of the first names that would trip off my tongue if I was asked to name thermal compound manufacturers. And no, that's not me being an idiot. There's actually a good reason for that! – Why? Well, because until very recently, they didn't actually make thermal compounds. That is, until now!
Yes, following a brand new product launch, NZXT has officially confirmed the release of its (admittedly not very imaginatively named) 'High-Performance Thermal Paste' which is available to purchase right now!
NZXT High-Performance Thermal Paste
While we're more than a little used to seeing weird, wonderful, and sometimes bizarre names used for products (monitors are usually pretty terrible), NZXT was clearly having a very sombre morning when they decided to just go with 'High-Performance Thermal Paste'. And yes, that is the name it actually has. Quite on the nose isn't it?…
Joking aside though, available in both 3g and 15g tubes, this doesn't appear to just be 'high-performance' in its name. Offering 6.3 W/m-k thermal conductivity, it is also said to be both non-conductive and non-curing. Overall, this definitely looks to be ticking all of the right boxes and, for a first attempt, definitely seems to be impressive stuff!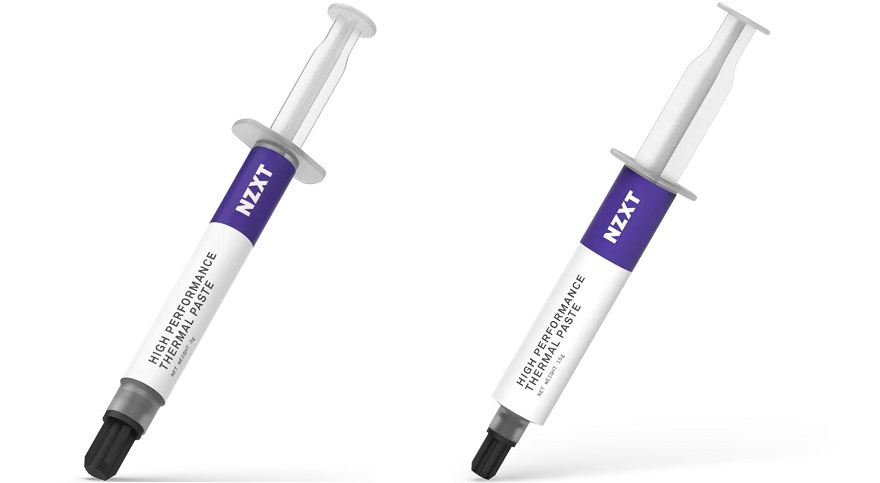 Specifications & Key Features

Where Can I Learn More?
The NZXT High-performance Thermal Paste is available to purchase now for $9.99 USD (3g) and $19.99 (15g). – If you do, therefore, want to learn more about it, and who knows, maybe place your order, you can check out the official website via the link here!
What do you think? – Let us know in the comments!