Obsidian Entertainment Has Begun Teasing New Sci-Fi Game
---
---
---
Ron Perillo / 3 years ago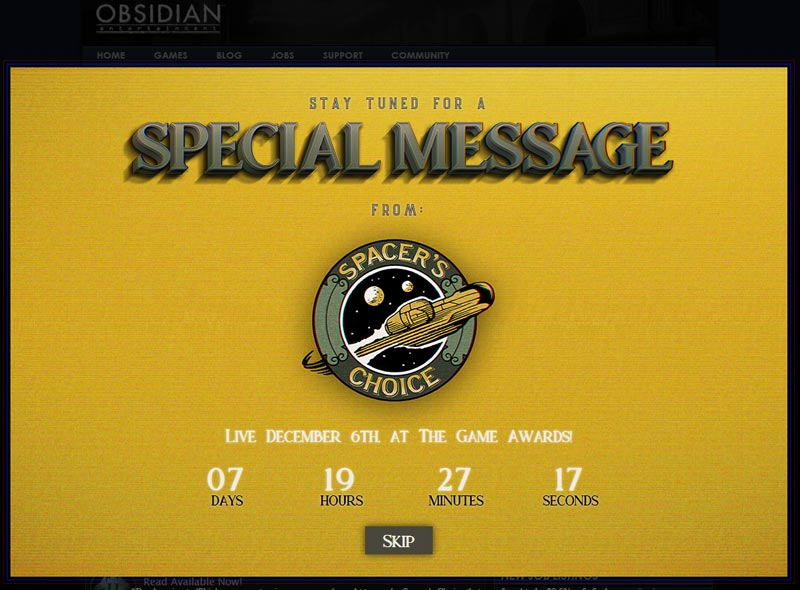 Major Announcement at The 2018 Game Awards
Obsidian Entertainment announced a few weeks ago that they will be joining Microsoft's family of game studios. This acquisition breathes new life to the creative team, well known for their RPG games. Their past works include Dungeon Siege III, Pillars of Eternity, Fallout New Vegas and more. So naturally, fans are hoping that their next project will be a new RPG.
Thankfully, fans do not need to wait too long, as Obsidian Entertainment has now begun a countdown on their website for their next game announcement. Scheduled for the 2018 Game Awards, Obsidian's website heavily hints at a game with a sci-fi twist. Best of all, it seems to be different from what they have done in the recent past.
What Could This Next Game be About?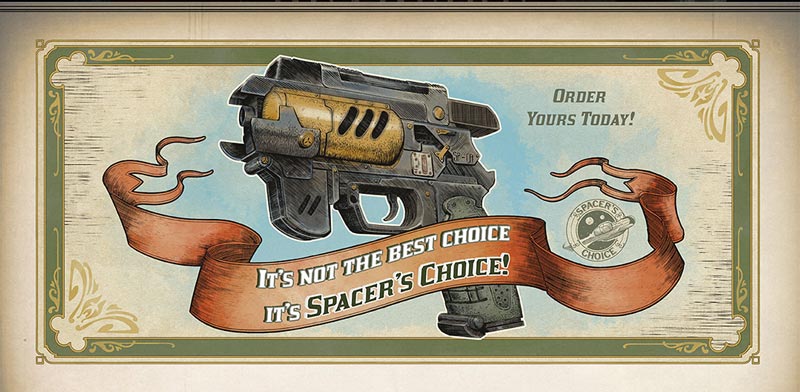 Right now a randomized set of teases popup on Obsidian's website if you visit it. It always starts with a "special message" which includes the count down, purportedly from a company called 'Spacer's Choice' or 'Auntie Cleo'.
The following teases after it have a similar art style, which is has a very Steam Punk/Atom Punk aesthetic vibe. One of which is a Spacer's Choice gun, while the other is for Auntie Cleo's ointments.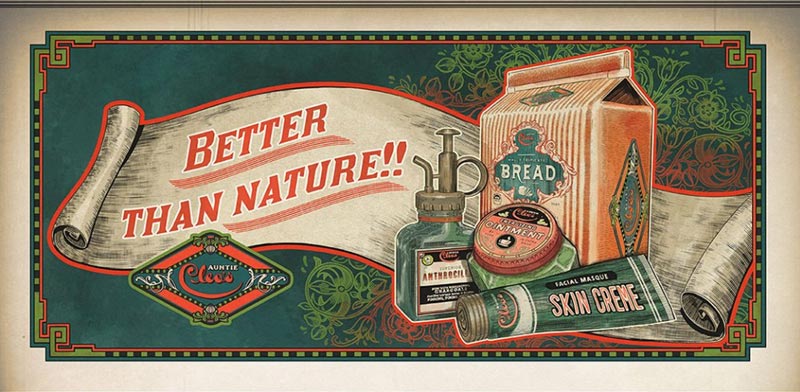 There aren't exactly any existing IP's in Obsidian's portfolios that fit with these. The only closest connection being Arcanum: Of Steamworks and Magicka Obscura. That game of course, made under the now defunct Troika Games banner by the same key folks at Obsidian: Tim Cain and Leonard Boyarsky. The two are also responsible for the original Fallout series and are leading the development of this new game.
Arcanum's world mixes steam punk technology with magic. This new game that Obsidian is working on could be set in the same universe, except hundreds of years into the future. Which would make it an Atom Punk spin-off title.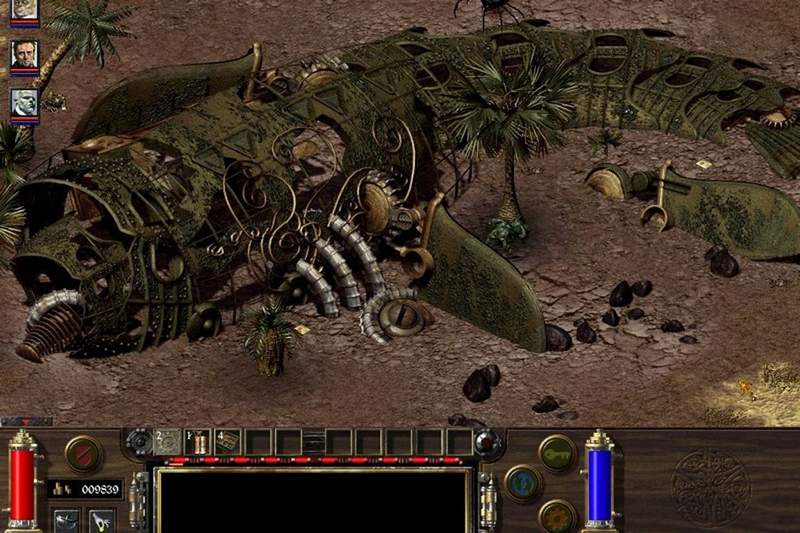 Maybe this is just wishful thinking on my part since I enjoyed Arcanum immensely. However, one can dream. Either way, a new game from Obsidian is coming and that is a very exciting news in itself. We would just have to wait one more week for more official details.